a new subscription to VR games at Meta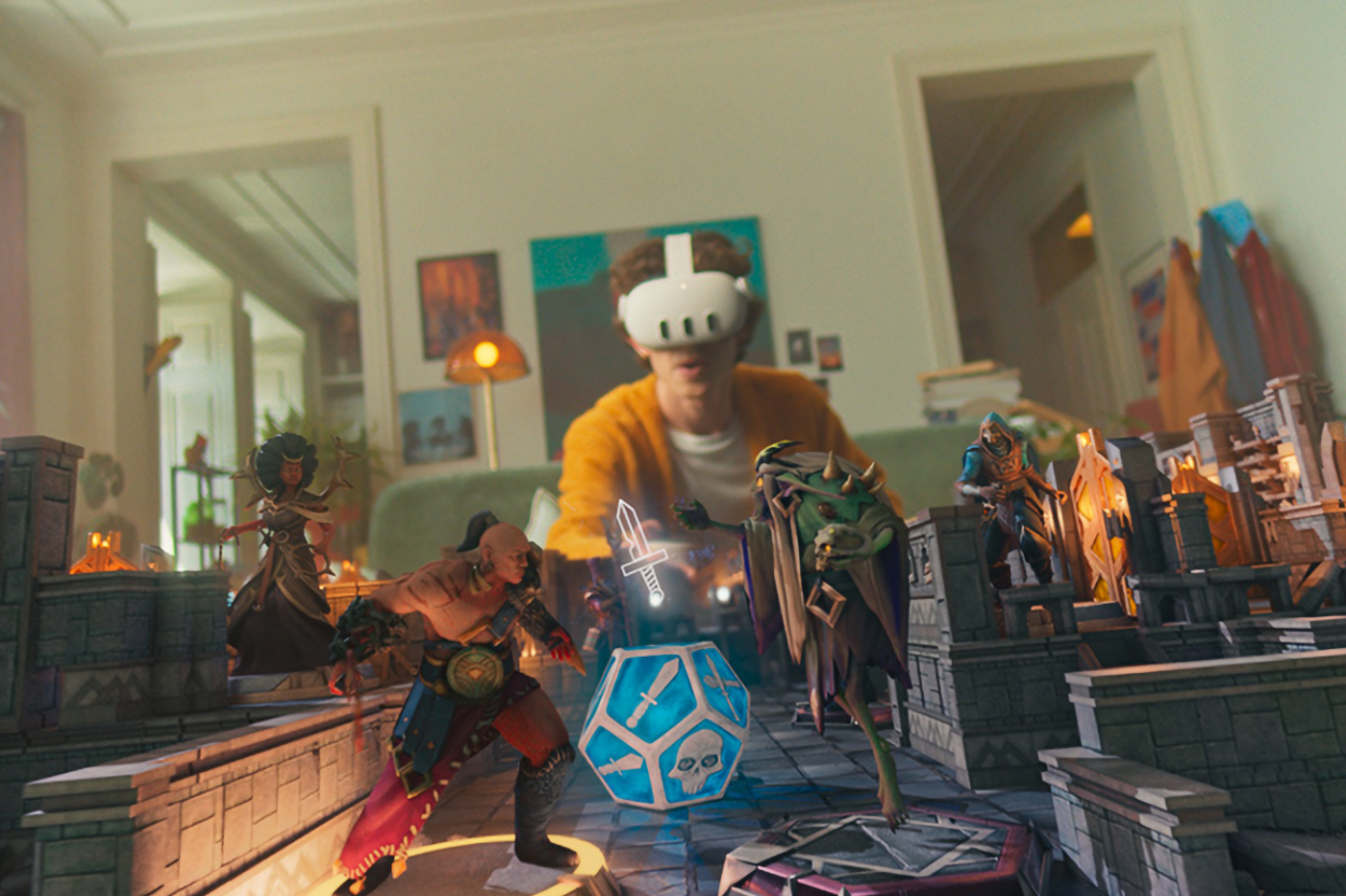 Meta recently announced its entry into the video game subscription market with its new service, Quest+. This service, available now, offers the Quest 2, Quest 3 and Quest Pro user two games each month for a monthly subscription of $7.99 or an annual plan at $59.99. An approach that contrasts with those of the giants of the sector such as Xbox and PlayStation.
With Quest+, the company wants to become the essential intermediary for virtual reality games, and perhaps eventually mixed reality. For each month of subscription, users will have access to two games "carefully selected to offer you more popular hits and hidden gems," in Meta's words. However, to obtain each title, subscribers will have to request them via the Meta Quest application, they will not be available automatically.
Not really the Game Goes from VR
In case of termination of the subscription, the user will lose access to all the titles that he has previously downloaded. However, if the subscription is reactivated later, the games already obtained will be available again. For Quest+ to become the equivalent of similar offers on other platforms, there is a long way to go. At launch, subscribers only get two games to redeem, a very meager offer compared to that offered by Xbox Game Pass and PlayStation Plus, which have substantial game catalogs from their launch.
Rather than talking about a "VR Game Pass", the Quest+ offer is closer to an equivalent of Microsoft's Games with Gold, where Xbox Live Gold members have access to at least two free games every month. But unlike Quest+, if a player unsubscribes from Xbox Live Gold, he retains access to the games obtained. Meta's service is positioned more as a discount service on games, offering two games per month at a reduced price… which are not chosen by users. In addition, the games are "lost" in case of cancellation of the service. An orientation that raises quite a few questions regarding the attractiveness of the offer for players, who might prefer to simply buy the games of their choice.
Nevertheless, this is a first step that is not uninteresting for Meta, which is now betting very clearly on video games to continue to impose its Quest platform in the virtual reality sector. We saw it again at the beginning of June, with the gaming showcase which lined up many upcoming titles including Asgard's Wrath 2, which promises to be the biggest VR game ever developed by Oculus Studios. In order to start the pump and arouse the user's interest, Meta should perhaps have offered a back catalog, in addition to the two games offered each month.