Adobe Express, powered by AI, now available for everyone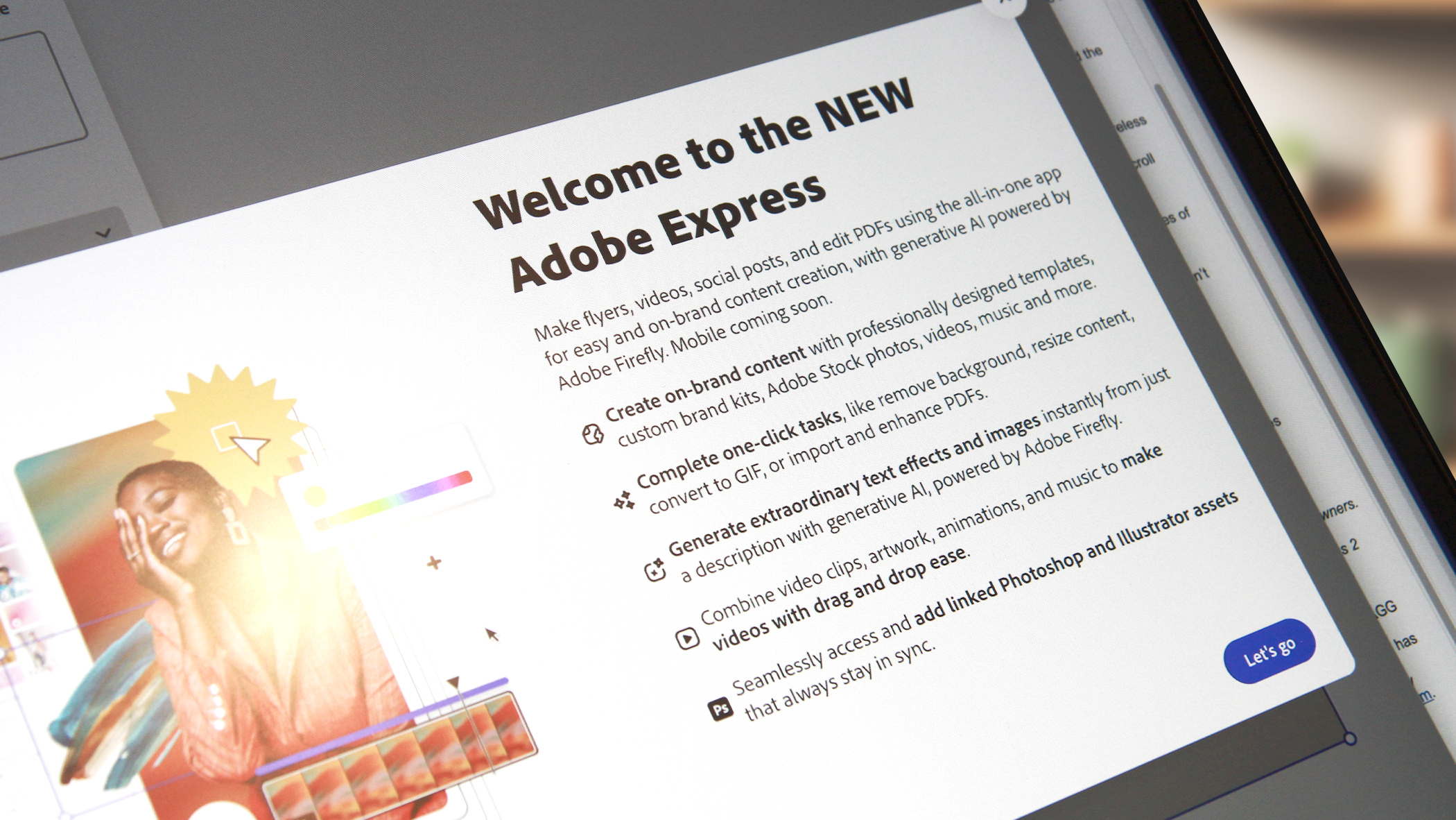 For several months now, Adobe has been integrating artificial intelligence into its applications, such as Photoshop. Today, Adobe is rolling out AI capabilities for Adobe Express, powered by Firefly, a proprietary generative AI model. These features have been available in beta for a few months. But they are finally the subject of a stable version and are now accessible to subscribers around the world.

The revamped version of Adobe Express is an all-in-one design tool that allows you to create content for social media, PDFs, videos, branding kits and other attractive visual media, without the need to master graphic design software. Like Canva and Microsoft Designer, Express is an online tool.

Some of the latest innovations that make Adobe Express an all-in-one editor include :
The new video templates
Multiple page templates
Animations and design elements
Support for PDFs to create, edit and improve documents
The text-image AI ability to generate images using a prompt
Actions such as removing the background in images and videos
The conversion to GIF
Adobe says AI-generated content is "designed for safe commercial use"
"We are enabling an ever-growing user base to have an all-in-one AI-driven tool that makes content creation quick, easy and fun," shares Govind Balakrishnan, senior vice president of Adobe Express and digital media services at Adobe. "The new version of Express revolutionizes the way users turn their ideas into content, with exciting innovations in the fields of image creation, design, video, audio, PDF and many more to come."

Adobe claims that the AI-generated content created with Express is "designed for safe commercial use". Indeed, the company's generative AI model, Adobe Firefly, was trained on the Adobe Stock image library, of which the company owns the copyrights.

This same model powers Photohop's generative fill and expansion tools (generative fill function), allowing users to create AI-generated content to fill an area outside the image they are working on.
Users can access a limited version of Adobe Firefly for free


Users can access a limited version of Adobe Firefly for free, with features such as the use of AI to generate images and text effects, access to the Adobe Stock royalty-free content library, ten PDF quick actions per month, and much more.

Facebook Instagram A monthly subscription unlocks the 195 million units of Adobe Stock content, high-quality video and image templates, an unlimited number of PDF quick actions, more than 25,000 licensed Adobe fonts, 100 GB of storage space, animation controls and marketing features such as the creation of brand kits and unlimited programming of posts on Instagram, Facebook, LinkedIn, etc.

Adobe Firefly now supports prompts in more than 100 languages to meet the needs of users around the world, allowing applications that integrate the model to reach a wider audience than ever before. The latest version of Adobe Express is available on the web and will soon be available for mobile users.
To go further on the creation by Artificial Intelligence

Source: "ZDNet.com "