Apple Watch Ultra: here is the ultimate use of the Action Button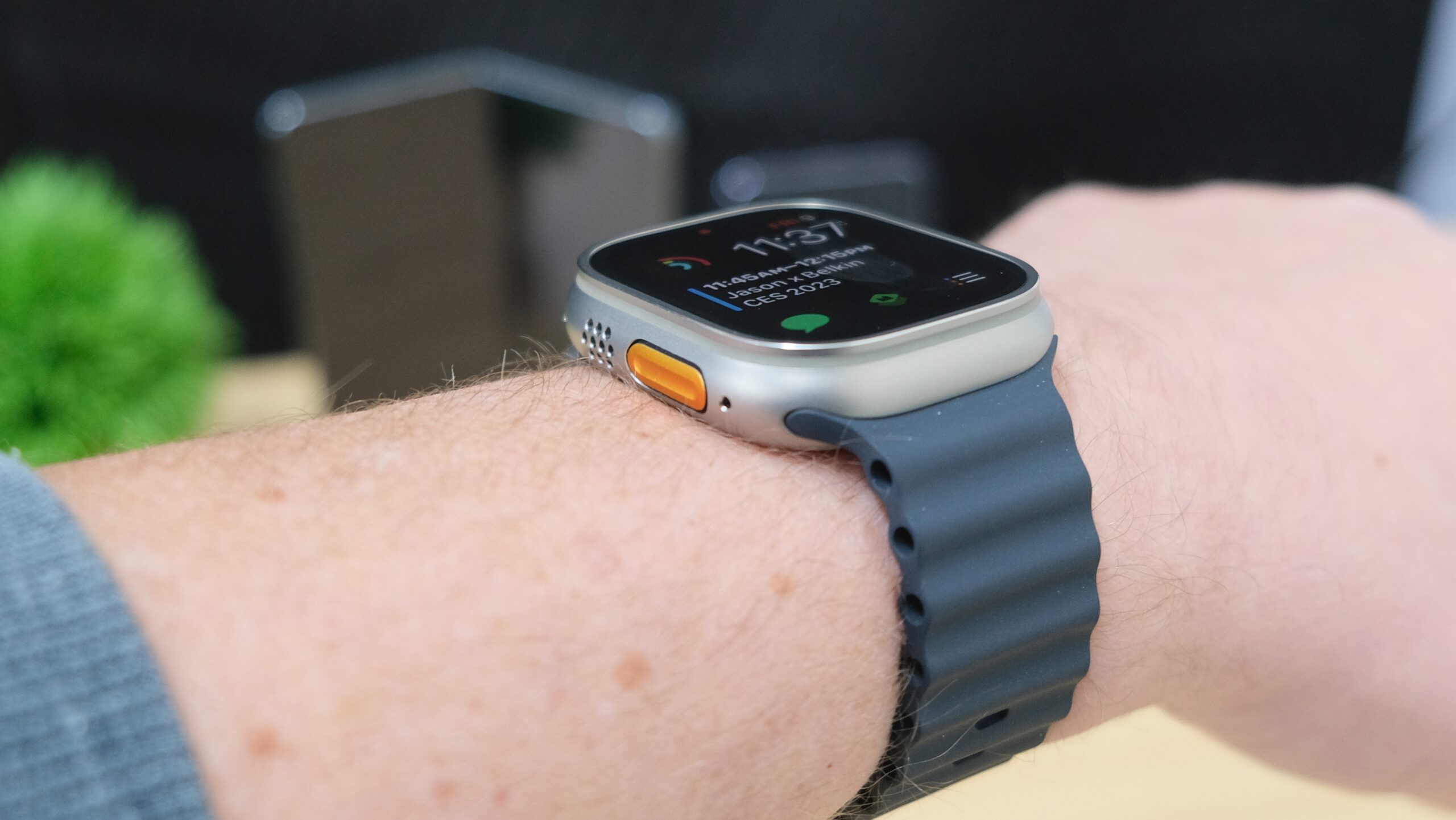 Jason Cipriani/ZDNET
I've already said that the Apple Watch Ultra has been one of my favorite Apple products for years. The battery life, the large screen and the overall experience are unlike any other smartwatch I've used before.

But I must admit, however, that I have underused all the functions of this Apple Watch Ultra…

On the left side of the Ultra's case is a large orange button. The Action Button, as Apple calls it, can be programmed to perform a number of tasks. You can choose what happens when you press the Action Button using the Watch app on your iPhone.

For now, the options include functions such as starting a stopwatch or a workout, setting a waypoint, turning on the flashlight or launching a shortcut created in the Shortcuts application.
Using the Shortcuts application unlocks unlimited potential
Until last week, I had set the button to start and follow an outdoor walking workout. This is not really a revolutionary use of the button! That's when a conversation on Twitter provided me with the best solution I could think of: create a shortcut that presents a menu with different options and actions.

For example, the menu that currently appears when I press the action button includes options to open the Messages app, open the Mail app, open Reminders, start an outdoor walking workout, or start a scenario in the Home app.

If you have never used the Shortcuts app, don't worry. It's very simple. I have created a basic template for the Action Button shortcut. You can download the shortcut and add it to your iPhone by clicking here.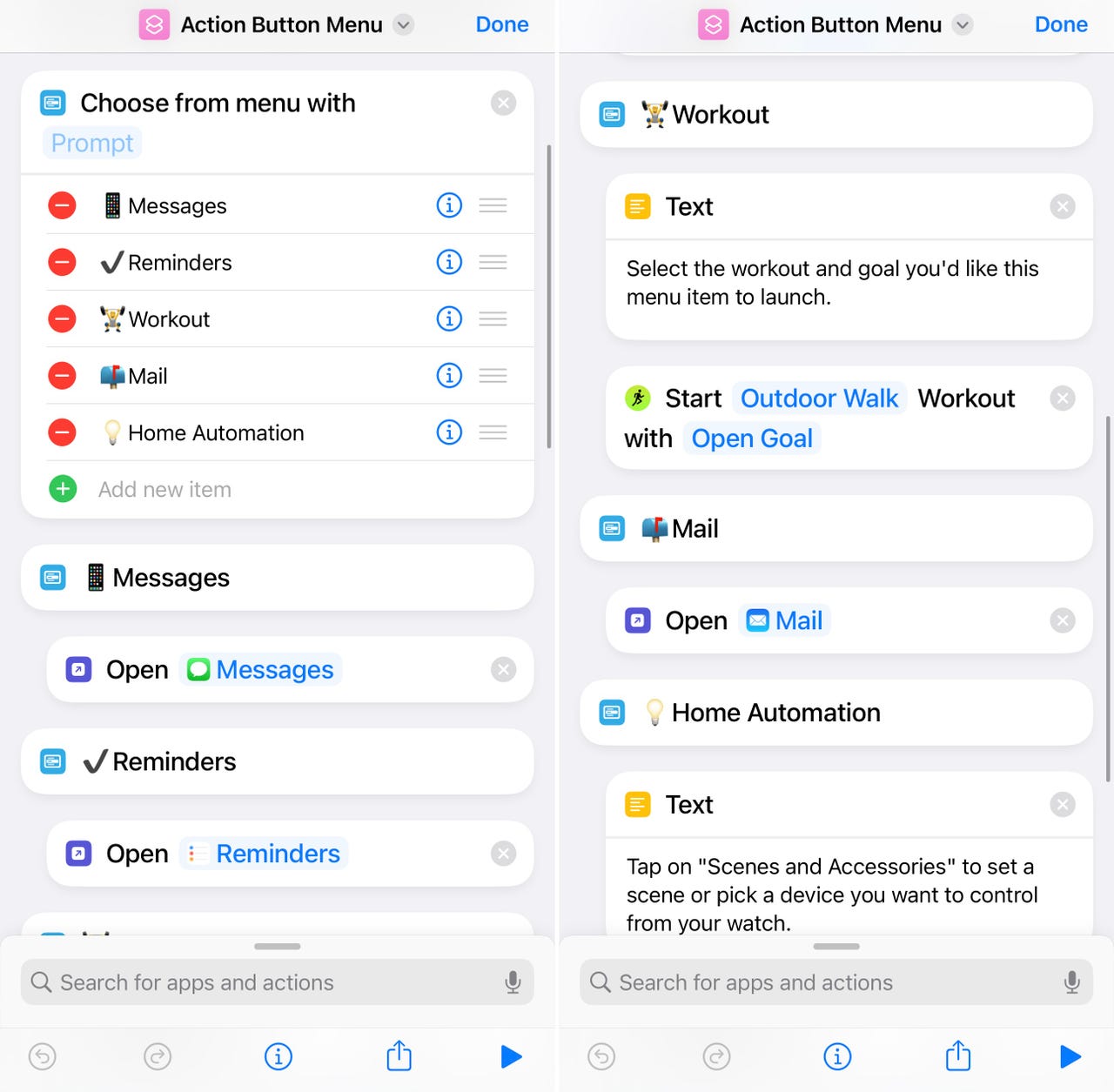 Jason Cipriani/ZDNET

You can fully customize the shortcut I created, and I even left some notes to help you get started. For example, for now, the training option starts an outdoor walk with an open goal, but you can change that. The home automation section is empty, but you can select a device or a scene with a few clicks.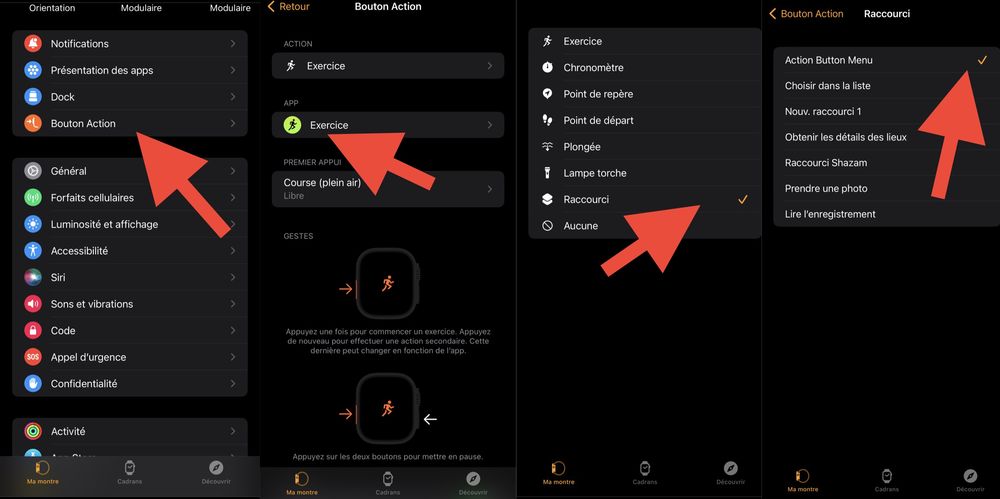 Screenshots of ZDNet France.
Set the action button to launch your new shortcut
Once the shortcut has been added to your iPhone, you now need to configure the Action Button to open it. To do this, open the application Watch on your phone, tap the menu item Action button, then touch the button under Action and select Shortcut at the bottom of the list. Press the menu item located under the option Shortcut, then select Action Button Menu, which is the name of the shortcut whose link I just shared above.

You can now exit the Watch app and you are ready to try the new Action Button feature. Press the Action Button on your Apple Watch Ultra, then wait for the menu to appear with all your personalized options. Press one of the menu items and your watch will take care of the rest.