Meta announces its new mixed reality headset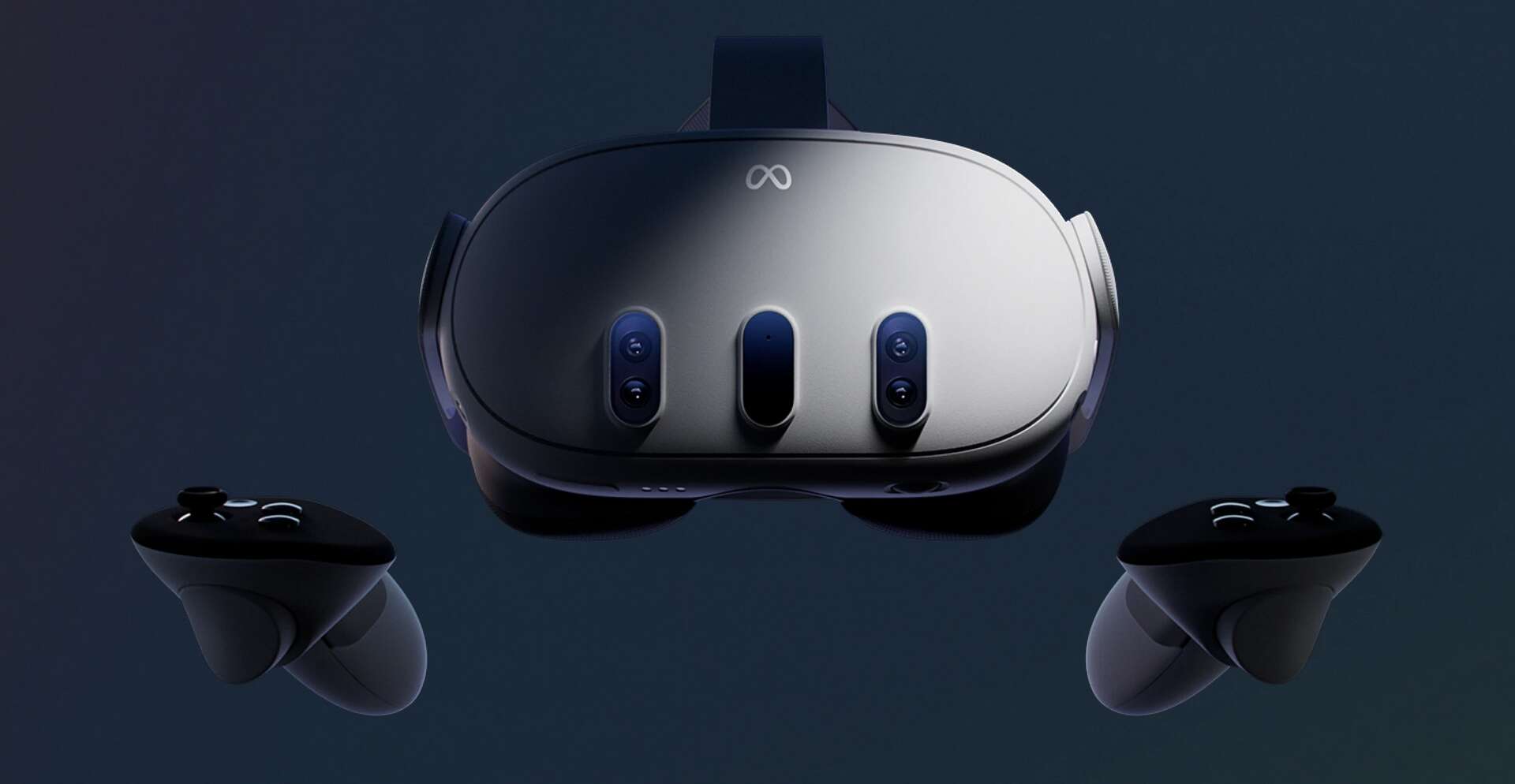 Meta has just unveiled its new virtual reality headset, the Meta Quest 3. Worthy successor to the Quest 2, it will bring more power, better resolution, new lenses, as well as mixed reality.
This will also interest you
[EN VIDÉO] Virtual reality and augmented reality: what are the differences? These terms appeared a few years ago now, but what differences really exist…
While Apple is expected to present its virtual and augmented reality headset on June 5, Meta has grilled him politeness and has just announced its highly anticipated Quest 3. This is the successor to the Meta Quest 2 launched at the end of 2020, which has contributed a lot to democratizing virtual reality.
Meta has not yet revealed all the technical details. However, the firm has indicated that the new headset will have a better resolution, and twice as much graphics power as the Meta Quest 2 thanks to a new Snapdragon chip. Meta has also opted for Pancake lenses, as in the Quest Pro, to replace the Fresnel lenses of the Quest 2. Thanks to this choice, the helmet is 40% thinner. In addition, Pancake lenses are less prone to chromatic aberrations, and do not require software correction of distortions very expensive in computing power.
Official presentation of the Meta Quest 3. © Meta
A headset designed for mixed reality
The headset will also offer mixed reality, in other words the mixture of virtual and augmented reality. Thanks to new cameras, it will integrate the high-fidelity stereoscopic passthrough in color, in other words the possibility of seeing the world without taking off the helmet and integrating virtual elements. The Meta Quest 3 will be accompanied by new Touch Plus controllers, devoid of the usual ring and integrating the TruTouch haptic feedback of the Touch Pro.
Meta will unveil the detailed technical data sheet at its Meta Connect conference on September 27th. The helmet will be available this fall from 569.99 euros. The firm also announced a performance increase for the Quest 2 of 26% for the processor, and 19% for the graphics chip, via a software update. The price of the headset drops, the 128 GB version returns to its original price of 349.99 euros, and the 256 GB version increases to 399.99 euros (against 449.99 € and 479.99 € currently).