Microsoft Surface and AI September event: here's everything we expect from it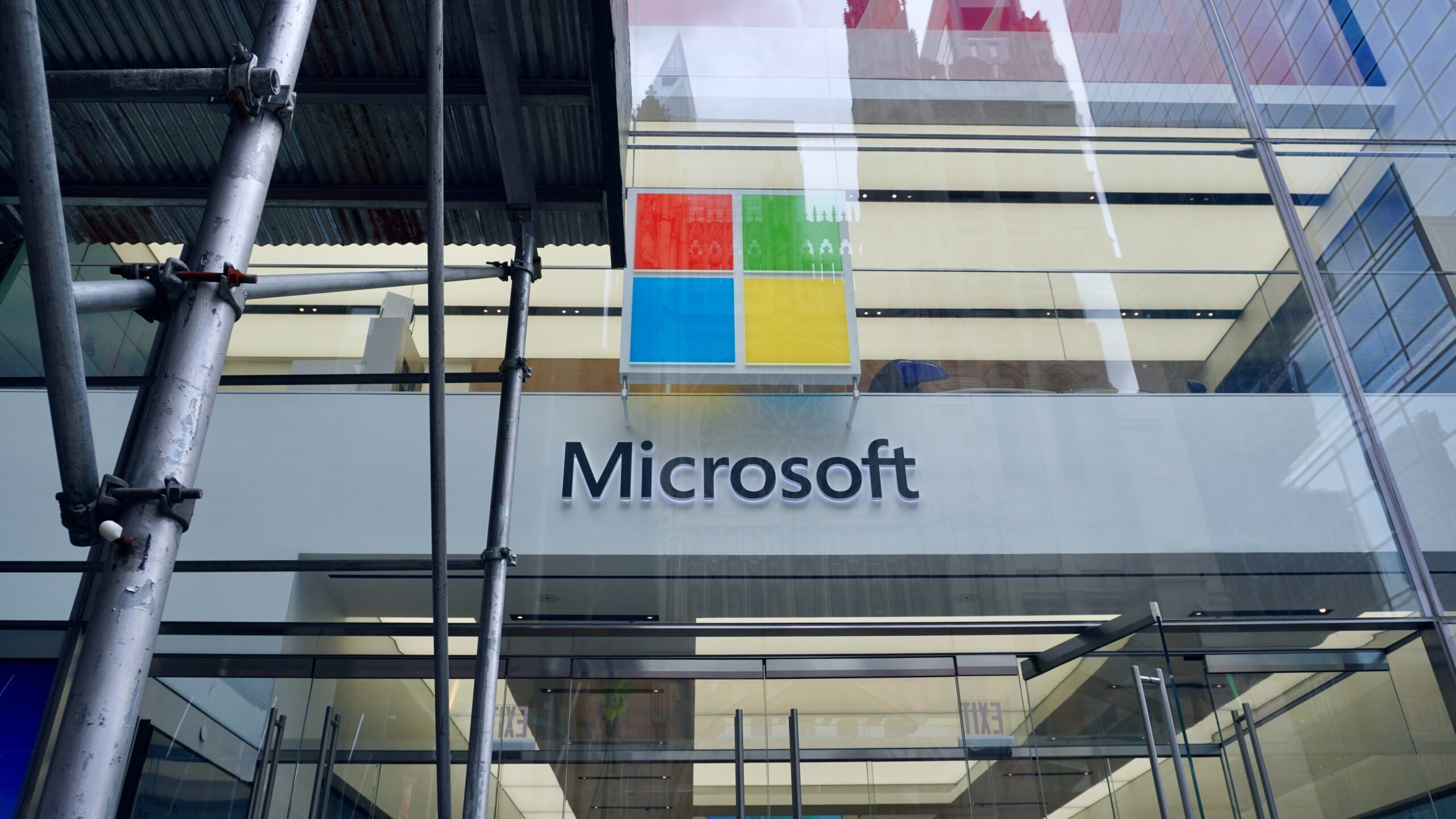 Microsoft recently announced a "special event" in New York, scheduled for September 21. At last year's fall event, Microsoft unveiled the Surface Laptop 5, the Surface Pro 9, the Surface Studio 2+ and two Surface accessories designed to optimize the hybrid meeting experience.

This year, we can expect the AI leader to do the same, unveiling several new Surface products, including two-in-one models, laptops and accessories, as well as a good dose of AI-powered functions and services. At a minimum, Microsoft will probably make the already announced AI functions finally usable.
How are we so sure about this? Yusuf Mehdi, Corporate VP & Consumer Chief Marketing Officer at Microsoft, confirmed on Twitter that other AI innovations will be presented at the September 21 event. For now, here is an overview of the expected hardware and software innovations.
What are the hardware novelties?
Surface Studio 2 Laptop
Probability of announcement: High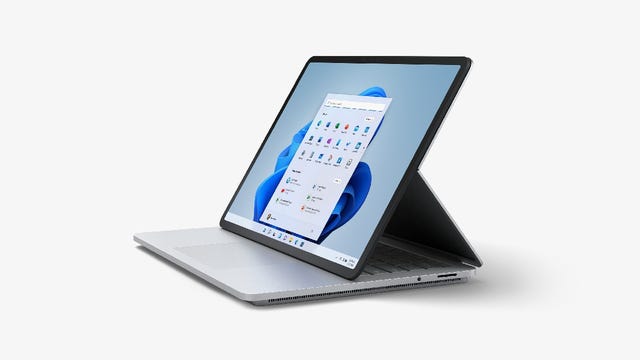 The first generation of the Surface Laptop Studio was launched in September 2021. This makes it very likely that the Surface Laptop Studio 2 will be released at the next Microsoft event.
With the first Surface Laptop Studio, Microsoft took its conventional Surface Laptop form factor and combined it with the convertibility of 2-in-1 Surface Books and the performance of its Desktop Studio. ZDNET tested the model in 2021 and called it a "real convertible laptop", although it is not without its drawbacks.
To succeed the first Surface Laptop Studio, expect the new model to have more ports than the dual Thunderbolt 4 USB-C of the original. The focus should be on business customers and content creators. As for the price, somewhere around €1900 would be reasonable, especially with new 13th generation Intel processors and an NVIDIA RTX 40 Series GPU under the hood, as Windows Central suggests.
Surface Laptop Go 3

Probability of announcement: High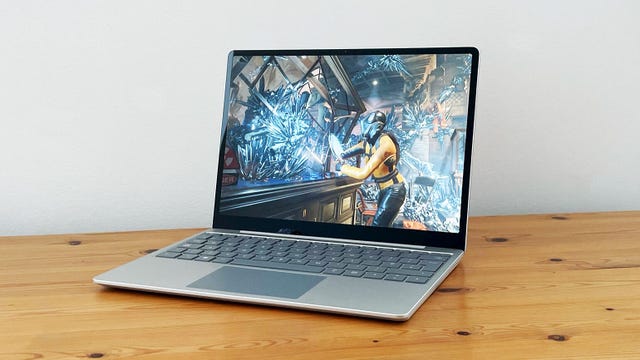 The Surface Laptop Go range is Microsoft's entry-level model, functioning as a no-frills, lightweight, compact and economical laptop. At almost 1,000 euros less than the Studio Laptop, the most recent Surface Laptop Go 2 has been considered a practical option for many, offering good performance and a clean design.
Even if the Surface Laptop Go 2 can be considered relatively recent, since it was launched a summer ago, a refresh a year later can certainly be considered at the autumn hardware event, especially if Microsoft wants to attract students, hybrid workers and users who simply want something ultraportable.
With the Surface Laptop Go 3, improvements in battery life, webcam quality and screen performance would be greatly appreciated. As for the elements that will probably remain unchanged, it is a 3:2 format that aligns with other Surface laptop models and the latest version of the Intel processor.
Surface Go 4

Probability of announcement: High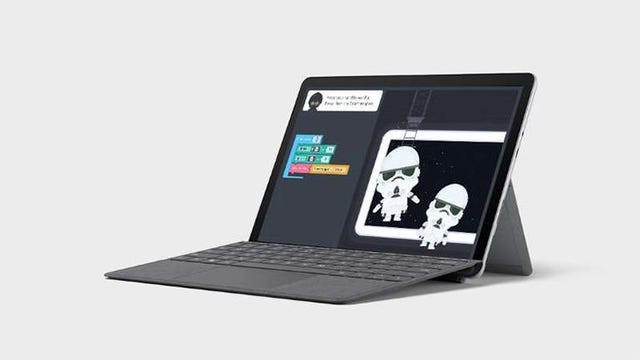 Just like the Surface Laptop Go range, Surface Go tablets are entry-level products, with a lower price and a lightweight design. The most recent Surface Go 3 was released in September 2021, with rather iterative updates compared to its predecessor.
With the Surface Go 4, Microsoft will probably follow a similar pattern, keeping the format of the Go 3.
One of the main complaints made to the Surface Go 3 was its low autonomy and poor performance due to its Intel Core i3-10100Y processor. To remedy this, Microsoft could offer the Surface Go 4 in two variants: Intel and ARM, like the last Surface Pro 9.
Thanks to the integration of an ARM chip, more economical, which will work in tandem with Qualcomm's Snapdragon 7c SoC, the Surface Go 4 could be the first of its kind to offer 5G connectivity and better autonomy.
Surface Pro 10

Probability of announcement: High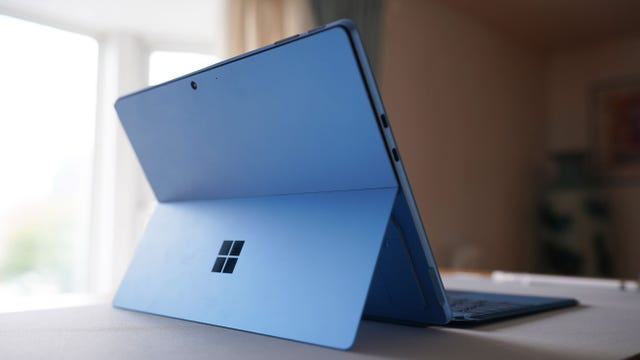 The Surface Pro is undoubtedly Microsoft's flagship device, and this year will mark its 10th anniversary. The question of whether Microsoft decides to keep the digital naming scheme or confuse the public mind with a Surface Pro X brand (although it already exists) remains unanswered.
What is almost certain is that Microsoft has released a new Surface Pro model every year, with the Surface Pro 8 and 9 having been launched in 2021 and 2022 respectively, setting the stage for the 10th generation model.
The Surface Pro 9 was a solid Windows 2-in-1 last year, described as "a competitor to the MacBook that Windows users have been waiting for".
However, the device has not pushed the limits in terms of design and functionality compared to its predecessors, and therefore Microsoft has every chance to position the Surface Pro 10 as a device with a whole bunch of novelties.
According to Windows Central, the biggest change would be two size options, adding a smaller 11-inch option to the existing 13-inch model. The 11-inch Surface Pro would have a similar format to that of the Surface Go, except for the thinner edges.
New Surface accessories

Probability of announcement: Average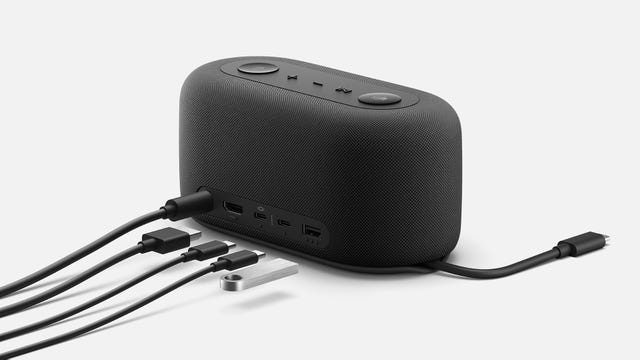 In April, Microsoft announced that it would no longer manufacture accessories for Windows PCs under its brand. The company has therefore turned to the creation of specific accessories for the Surface range.
At last fall's event, the company launched Microsoft Presenter+, a clicker that works with Bluetooth, and Microsoft Audio Dock, a docking station that also doubles as a speaker.
We should expect a similar launch strategy at the autumn event, but with a special focus on Surface accessories.
What are the news to expect in terms of software?
Third-party plugins in Bing Chat, finally

Probability of announcement: Average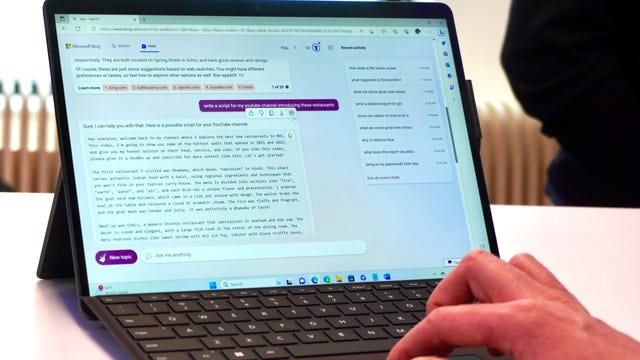 Recently, during the Microsoft Build, the technology giant announced that it would adopt the same open plugin standard as OpenAI. This was a major announcement because OpenAI, at the time, had more than 70 third-party plugins that allowed various tasks to be performed and which were fully exploited by Bing.
Among these plugins, we can mention the possibility of booking restaurants with OpenTable, trips with Expedia, buying groceries with InstaCart, etc.
However, since this announcement, no updates have been made on the availability of third-party plugins for Bing Chat. The next autumn event would be a great opportunity to announce third-party plugins for Microsoft's chatbot, especially since the company has already raised the idea in the past.
Availability of ChatGPT for everyone

Probability of announcement: Average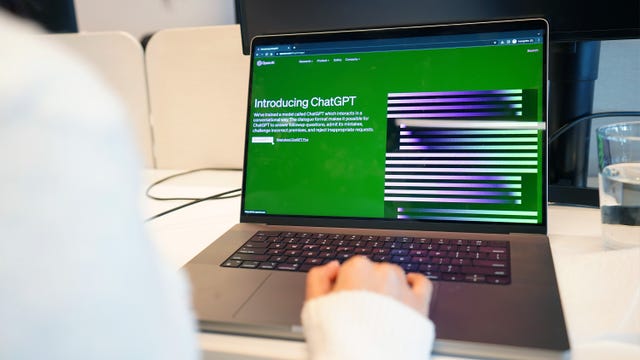 The biggest announcement made during the Microsoft Build was the integration of Bing Chat into the default ChatGPT search experience. Thanks to this integration, ChatGPT is no longer limited to information prior to 2021 and could access the web using Bing's search engine.
Since the announcement, the integration of ChatGPT in Bing Chat has been limited to ChatGPT Plus subscribers. However, Microsoft has indicated that it will "soon" be accessible to everyone for free thanks to the use of a Bing plug-in. This extension has not yet been released, but September 21 could be the date when everything will become official.
AI integration in Windows 11

Probability of announcement: Average
As ZDNET has already mentioned, there are rumors of a redesign of Windows 11 in terms of AI, with the integration of generative functions in the basic applications of the platform, such as Photos, Snipping Tool and Paint.
The AI integrations, originally reported by Windows Central, will allow users to identify objects in an image and copy and paste them elsewhere in Photos, incorporate OCR (optical character recognition) in the capture tool and incorporate art generation in the Paint application.