Museums are opening up to virtual reality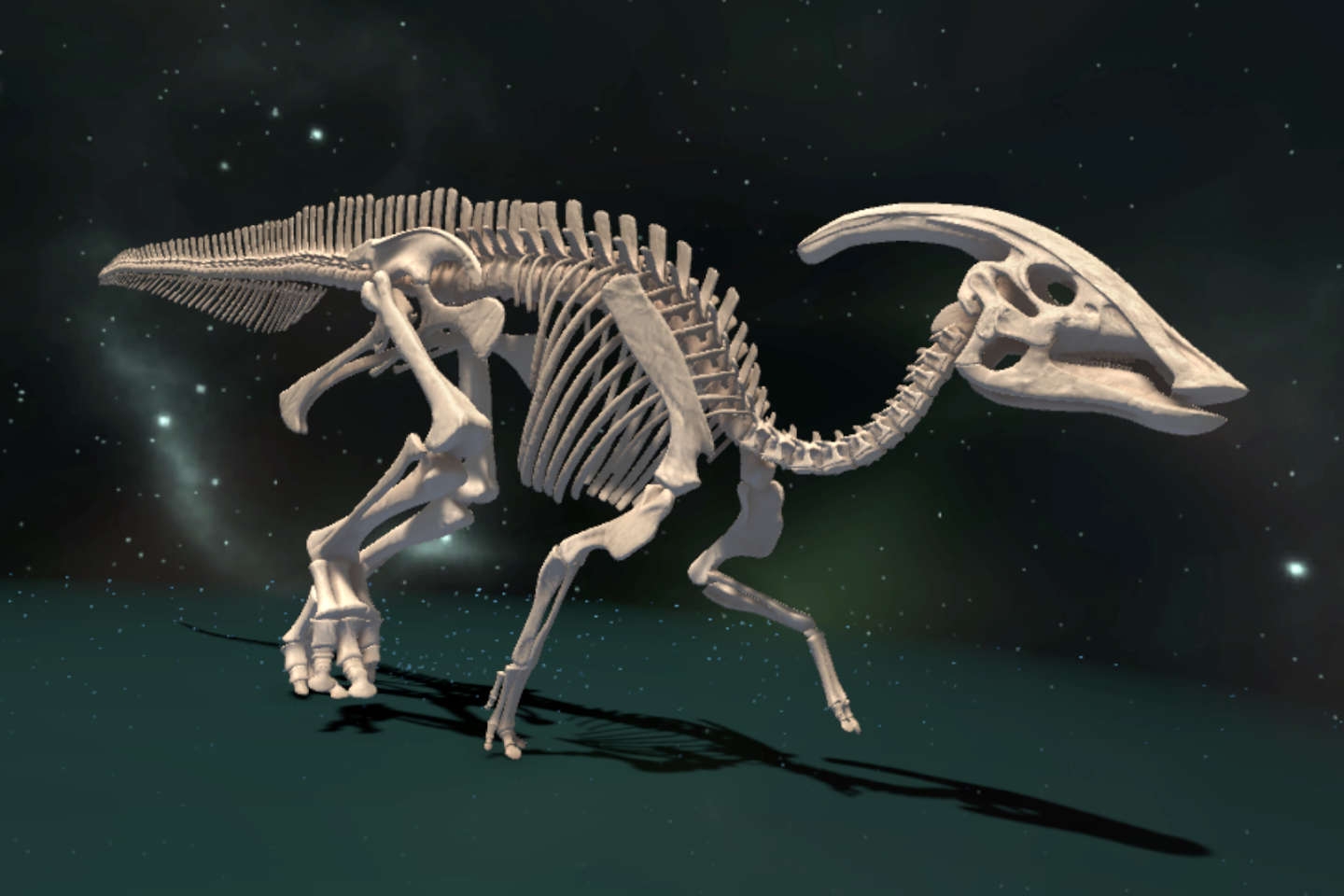 "Journey to the heart of evolution", a virtual reality experience at the Natural History Museum, in Paris. DC.GARDIN
Stuck behind a virtual reality shooting game booth, Cyril Roguet, director of galleries at the National Museum of Natural History in Paris, is forced to raise his voice to be heard next to his noisy neighbors. But to defend the use of virtual reality (VR in English) in museums, he is ready to abuse his vocal cords. Exhibiting at the Virtuality fair, which was held in Paris from February 8 to 10, where we discover especially applications for professionals or video game enthusiasts– he came to present the latest achievements of his establishment in this field.
Read also Article reserved for our subscribers Google extends its grip on culture
Since December 23, 2017, the Jardin des Plantes museum has installed a virtual reality cabinet on the third floor of the Grande Galerie de l'Evolution. Five stations available to the public for a "journey to the heart of evolution". For 5 euros and a prior reservation, the visitor equipped with an HTC headset can explore the complex galaxy of the "tree of life" and trace the genealogy of more than 450 species, 3.5 billion years back. During the fifteen minutes that the experience lasts, the spectator will come across animals from all eras, modeled in 3D at real size. Since its opening, the animation has been a great success. She posted full throughout the year-end holidays. "The idea is to amaze in order to educate," explains Cyril Roguet, who adds that the experience is not a substitute for visiting the museum: "It is designed as a complement to the museum tour, but carrying the same message in favor of biodiversity conservation. »
The Museum is neither the first nor the only museum in France to make use of virtual reality within its walls but, as the technique becomes more democratic, the projects multiply, more and more ambitious. "Virtual reality can bring a lot of things to explore the works from a new angle. But it doesn't have to be just a technological performance, it must have an interest for the visitor," confirms Amaury Laburthe, from Novelab. This Toulouse studio created last quarter a VR experience for the Zaha Hadid exhibition at the Serpentine Gallery in London: "It was about deconstructing the paintings to see how his work as an architect influenced his work as a painter. »
"The challenge is to bring in the public"
"The best thing is to be able to offer impossible experiences," says Chiara Cristarella Orestano from AGP (Graphic Art & Heritage), a historical player in the 3D modeling of French cultural heritage. The VR content offered by the company thus makes it possible to walk around a building that no longer exists and to be able to go back in time to see the evolution of a building.
You have 56.79% of this article left to read. The suite is reserved for subscribers.