Operation Wolf Returns: First Mission VR – the cult rail shooter will return in July 2023 – News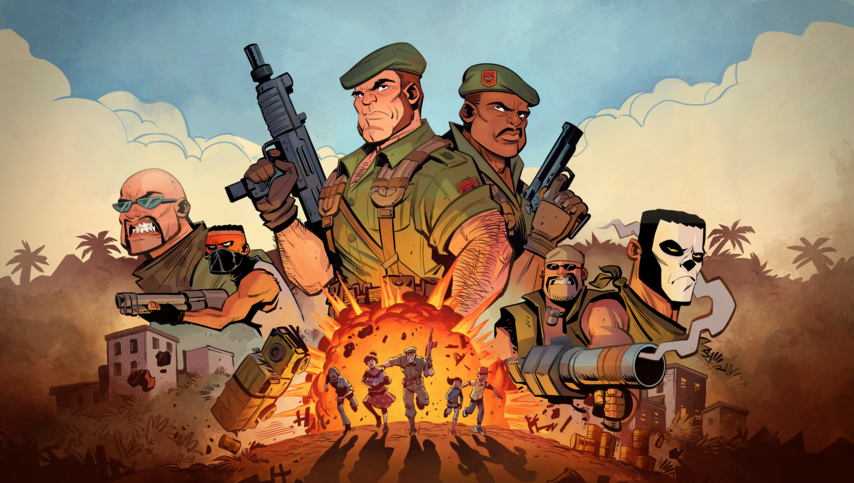 Virtuallyz Gaming, a French structure based in Aix-en-Provence, is a rather prolific company, despite a rather modest impact. Displaying more than forty (!) of titles on the counter, the studio is therefore working hand in hand with Taito and Microids for the development of a reboot of the Operation Wolf license. Franchise that we hadn't heard from since the very Cuban-Time Crisis. Operation TIger from 1998, released only in arcades theaters, and shooting on the Taito Power-JC System.
Dancing with the wolves
Exit the big pixels, Operation Wolf Returns: First Mission VR offers a hell of a facelift to the license. First of all, by its artistic direction, since it is intended to be semi-realistic, but with very cartoonish pyrotechnic effects. As for the scenario, the players will play as a super agent fighting against a new criminal organization led by a certain General Viper. The single player campaign will take place on 6 levels, and the title will also offer a Survival mode. As for the weaponry, essential for this type of playful proposal, it is intended to be quite varied with many tools intended to spread blood and pixels on the screen: uzi, shotgun, grenade launcher, etc.
Operation Wolf Returns: First Mission VR will come to blow everything up on Steam VR, Meta Quest 2, PlayStation VR 2 and Pico 4 on July 13, 2023. Small delay, therefore, compared to the initial release date of June 23rd. Note that the game Operation Wolf Returns: First Mission (without VR) will arrive in the fall of 2023 in digital version as well as in a Day One Edition version on PS4 and PS5, and Nintendo Switch. The game will be available only in digital version on Xbox One, Xbox Series X|S and PC.