"The Analog Sea Review", an invitation to take the time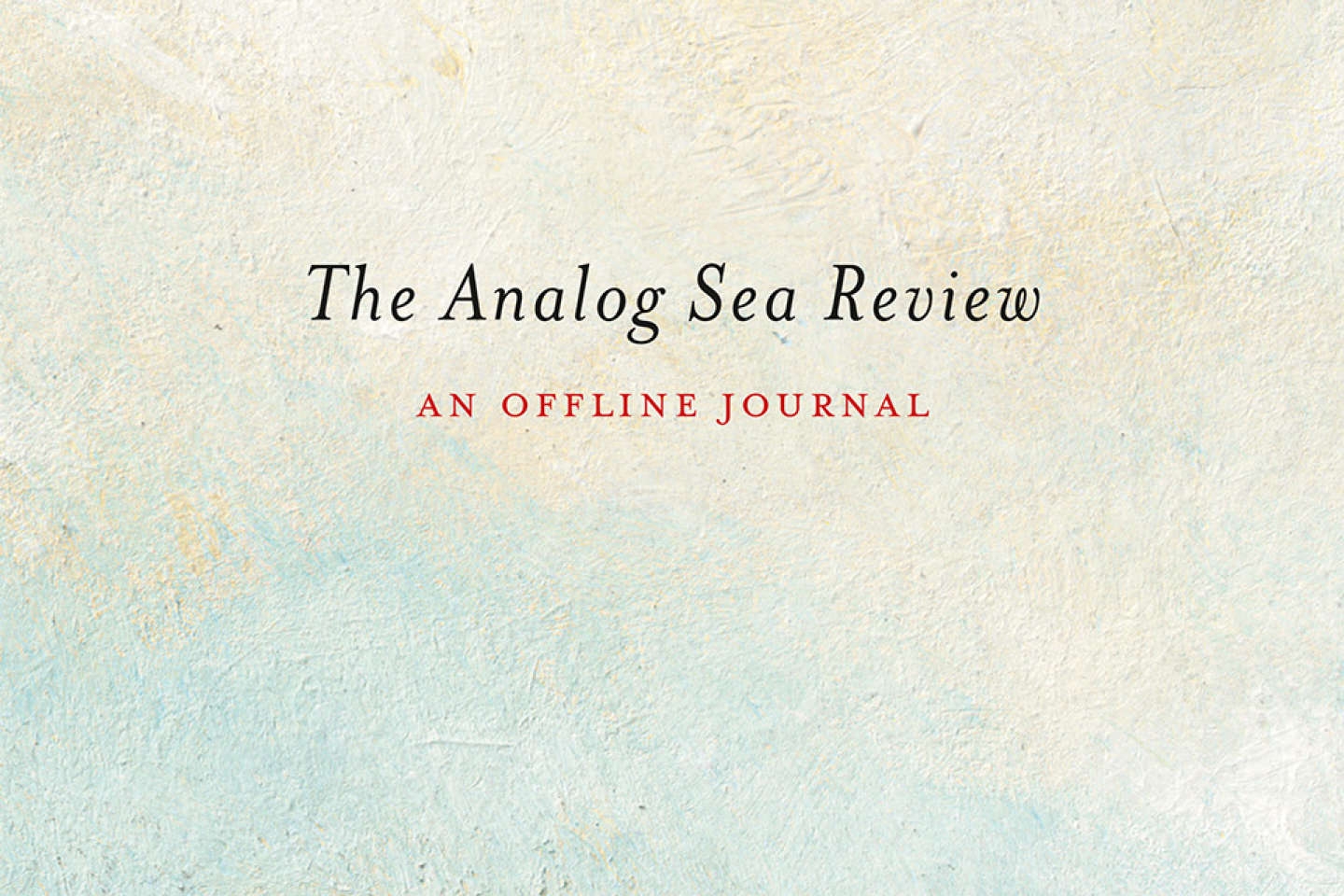 The review of reviews. In the era of streaming, the digital medium triumphs while the audio cassette, analog, is a relic of a past time. Yesterday's technologies do not have the efficiency of today's and require more time. It is to denounce this time that we are trying to gain thanks to an accelerated digitization of our lives that the American writer Jonathan Simons launched, in 2018, the annual review The Analog Sea Review – the sea against cyberspace, depth against superficiality.
This elegant English-language publication with its hardcover, its slicefile and its fabric bookmark, takes the reader on an intriguing unplugged stroll. Unsurprisingly, it is by going to his bookseller, and not online, that we will find this journal distributed also in France.
In his editorial, Jonathan Simons, poet, musician and visiting researcher at the Max-Planck Institute, within the Center for Humans and Machines, claims disconnection, which has become a necessity in the face of the morbid fascination exerted on us by our so-called "smart" phones. "The more our gadgets convince us that we are living in an apocalyptic era, the more we are seduced by the digital utopia and its sweet promise of optimization, support and assistance in an uncertain world. "Faced with this mirage, let us embark," he says, "on a journey, like "poets with wide-open eyes", and visit the "wild lands" that are available to us, thanks to a digital "life conducted without mediation".
Loitering
The editor-in-chief proposes to realize this program by reading texts gathered around this dream of emancipation of the mind. The collection opens with an excerpt from the philosopher Gaston Bachelard, which is an invitation to read. It ends with the verses of the Scottish poet Norman MacCaig, a call to walk in the rain.
In between, the stroll passes between yesterday's authors, such as Joan Didion, Hannah Arendt, or Samuel Beckett, to those of today, such as the writer Rebecca Solnit, of whom we find a passage from the book she dedicated to walking (Wanderlust. A History of Walking, Penguin, 2001, not translated). "Walking means being outside, in public space, and public space is abandoned and eroded in cities, overshadowed by technologies and services that do not ask us to leave the house. "The vacuum created allows fear to spread, she regrets. In southern California, where a new architecture now exists, the installed landscape makes the pedestrian a suspect.
You have 14.26% of this article left to read. The suite is reserved for subscribers.