"This may be the last chance for Microsoft"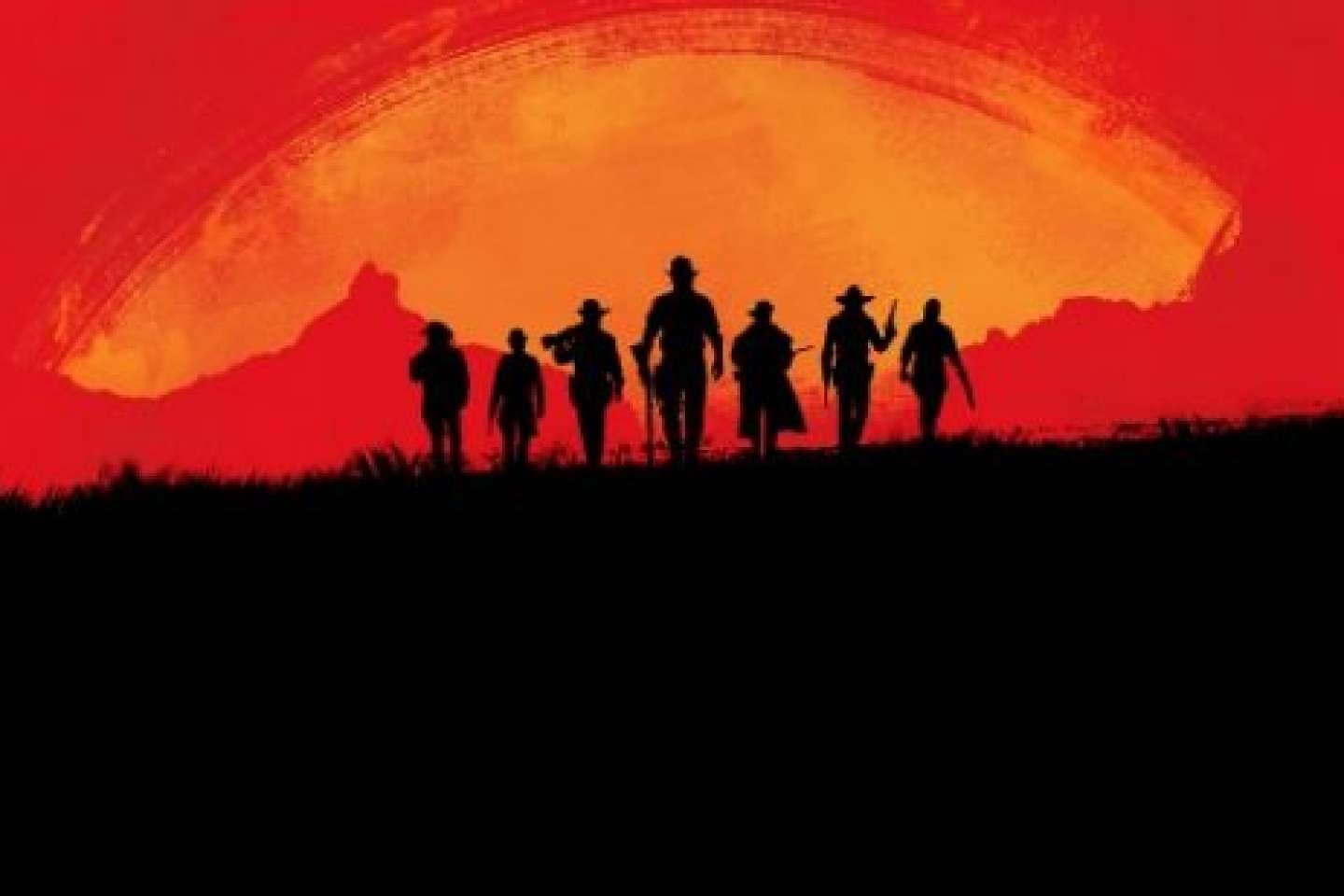 For Thomas Grellier, "exclusive content on "Red Dead Redemption 2″ [image] would be much more seller than the VR". ROCKSTAR
Saturday, June 10 at 23 p.m., the American publisher Electronic Arts will open the week of the Electronic Entertainment Exposition, the annual exhibition of the video game industry. The three major manufacturers, Microsoft, Sony and Nintendo, are in radically different situations: struggling giant, about to announce its last-ditch console for the first; leader in a situation of almost absolute hegemony for the second; and lone rider in full recovery of success for the last. Thomas Grellier, co-founder of the School of Management of Creative Industries (EMIC) and professor of marketing, explains the challenges of this 2017 edition of the Show.
Read also Video Game World: everything you need to know about E3
Only one new console, Microsoft's Scorpio, is to be unveiled at E3. What are the stakes?
Microsoft is in a position of obvious challenger. The PlayStation 4 has sold three times more than the Xbox One since their launch, and especially the pace of sales is very unfavorable for the latter, which is almost out of the race. The goal for Microsoft is now to take the maximum risks and arrive faster than expected with a new machine, and quickly convince as many professionals and consumers as possible; which the Xbox One had not been able to do.
For this, they have arguments, such as the technical gap that separates the Scorpio from other machines, very strong licenses that could accompany it quickly, such as Forza Motorsport, Halo or Gears of War, as well as Minecraft, which belongs to Microsoft, and of which they could announce a new version. They don't go there to lose. They have lost one battle, they will not lose two.
Narrowing the gap between PlayStation and Xbox is desirable for everyone. A console in a hegemonic position is not good for the market. Moreover, Microsoft must become n ° 1 again in the United States, at home, and this may be their last chance, because internally we are impatient to see the video games branch finally get results. There are currently other activities within Microsoft that are highly remunerative, the firm has never done as well as in recent months, and if the console fails, Microsoft could refocus on software, the cloud and telephony.
Sony has announced that it wants to multiply different products, as they have already done with the PS VR, the PS4 Slim and the PS4 Pro last year. Isn't that strange?
Sony is in an assumed leadership position, they are coming out of two exceptional E3 editions, and they have other strong games to release, such as God of War or Gran Turismo Sport. They are in no hurry to shorten the life cycle of their machine, on the contrary, they are right in their comfort zone.
This is a fundamental of marketing: when you have a market of a given size, to make it grow, there are only two solutions. Or to increase the audience by looking for new consumers, a so-called "blue ocean" strategy that was Nintendo's with the Wii and the DS, which made it possible to reach young girls, moms and seniors. Either create new segments [comme la VR ou la 4K], so that existing consumers consume on several segments at once. This is a way of artificially but mechanically increasing the size of the market. Sony is right to do this, it corresponds to the strategy of a hegemonic leader; we expect him to launch new markets. This is what Apple was doing by creating new types of products, and what it is criticized for no longer doing.
This strategy also involves dealing with several life cycles. Indeed, nothing says that the market share of the next PlayStation will also be hegemonic. So they lay the seeds of possible growth relays in the event of an attack on their central product. This is also what Tesla is doing, for example, by expanding its activity to other markets than the electric car, because they know that they will be competing very quickly. Sony does the same. Some other markets may be failures but Sony is positioning itself, they are trying. As in roulette, we put pennies on several numbers hoping that one of them comes out.
Does this mean that Sony does not believe in expanding the market by winning back casual gamers?
Nintendo managed to conquer them, but also realized that these casual players, who constitute a huge reservoir of consumers, disappeared as quickly as they appeared, while Nintendo hoped to retain them. Sony reasons differently. If the slogan of the PS4 was "For the gamers" ("for the gamers"), it is no coincidence. It is a question of convincing enthusiasts in the first place.
The World
Special offer for students and teachers
Access all our unlimited content from 8.99 euros per month instead of 10.99 euros
Subscribe
Then, the expansion occurs naturally, as the console drops in price and the games enter the budget range. The fact that GTA V is still in the top of sales four years after its success, it is no coincidence. It is the first game that we buy. It just shows that people have just bought the console. We are in the same pattern as with the PlayStation 2. From this point of view, nothing has changed.
Should we expect Sony to always communicate so much about VR?
I don't think VR will have as decisive a place as last year, because sales have been disappointing so far. We will surely have game announcements from Sony, but this will not be the heart of their conference. We risk refocusing on the fundamentals and returning to the battles of additional content, licenses, exclusives. For example, a partial exclusive on Red Dead Redemption 2 [le prochain jeu des créateurs de GTA], it would be much stronger commercially.
What about the Switch? It feels like like in 2007 after the launch of the Wii, Nintendo is going it alone.
Nintendo has just returned to success in an impressive way, the release schedule is very interesting, they need to pass the second and it should be the case. In my opinion Super Mario Odyssey will capture the attention and is likely to be talked about a lot.
As for the third-party publishers, I think indeed that they have missed the wagon. The question is: is it voluntarily or not? But for now they haven't had any success, except maybe Just Dance, from Ubisoft. It is a console where the games that work are the Nintendo games. There may be one or two surprises, but Activision, 2K and Electronic Arts do not seem to be concerned at first with the Switch.