With Zen'UP, Malakoff Humanis injects itself with an extra dose of digital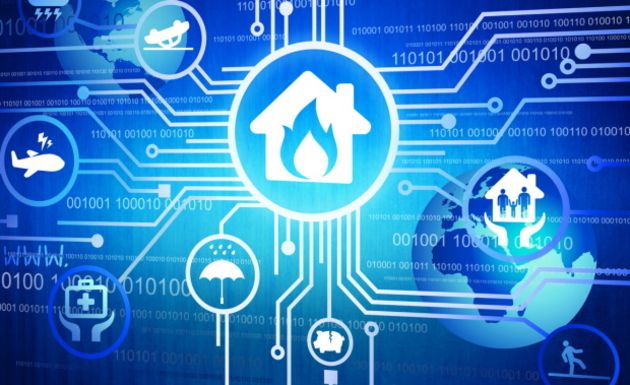 Finance, insurance, social protection … no field escapes the digital transformation. For the specialized firm Innovie, social protection also has every interest in entering the digital age.
The Malakoff Humanis group should not contradict this assertion. In 2017, he recruited David Giblas to manage a very wide scope encompassing innovation, information systems, data… and also digital.
Objectives diversification and digitalization

To lead its transformation, the company acts internally, but also through acquisitions, such as with the company Lifesquare, which operates under the Zen'UP brand. Online broker specializing in borrower insurance for real estate loans, he now counts Malakoff Humanis as a majority shareholder.
For the French group, this operation is part of its diversification strategy. The latter thus plans to double its turnover by 2030 in the borrower insurance market. Its objective: to reach a turnover of 300 million euros.
For Christophe Scherrer, the deputy general manager of Malakoff Humanis, the acquisition of Zen'UP allows it to complete its distribution system, and in particular with its partner brokers.
"This operation also allows us to continue our diversification strategy alongside our historical collective Health and Social Security activities, and to strengthen ourselves in the individual segment," details the manager.
A unique insurance service since 2022

For the president of Lifesquare, Tanguy Thévenet, the rapprochement with Malakoff Humanis should result in the acceleration of its development, in direct sales as in intermediated sales. The boss also promotes "multiple synergies", this in a "logic of digital excellence and operational agility."
The digitalization of the group therefore continues. As part of the MM20 project, Malakoff Humanis decided in 2016 to allocate one hundred million euros by 2020 to adapt its activities to the digital age.
The budget was separate from that of the IT. Indeed, the projects of transformation of the information system and the back office have their own financing. The digital projects have since continued, as reflected in the company's latest annual report.
In 2022, it thus finalized the construction of ONE, a unique insurance information system. Initiated in 2019, the project "constitutes one of the biggest IT migrations on the market for 10 years."
"Today, it allows us to manage our entire health and pension portfolio, collective and individual, with the same tool," claims the group, which has also relied on its MH app to improve the user experience.