Between football and archery, Nock comes to find the thrill of esports on PS VR2 – News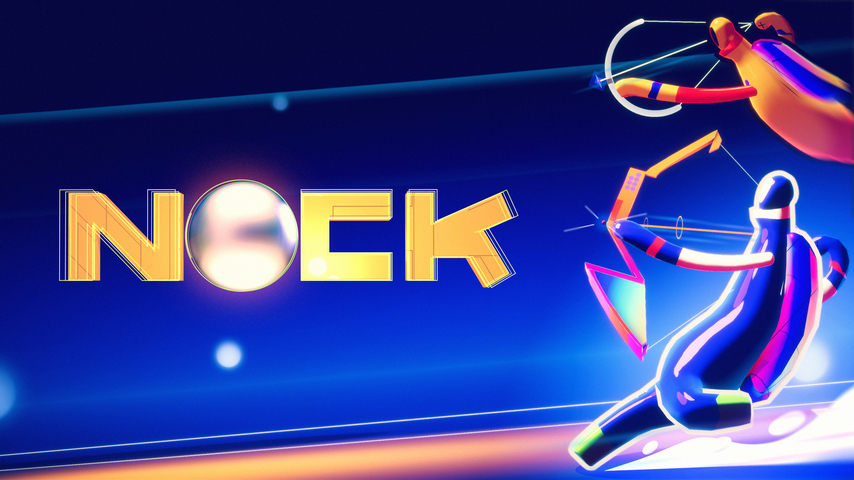 Noticed when he came out for his family air with a Rocket League that we would have crossed with an archery game, Nock is a physics-based game that intentionally targets a competitive audience in the hope of fueling a small esports scene, which includes the always welcome support for cross-play between all platforms. By landing on PS VR2, the game gains in visual quality (it displays its maximum resolution in 90 hz) but also in sensations thanks to the haptic feedback from the headset. The trailer is sufficiently telling, but the principle of Nock is therefore to compete in an arena for the control of the ball, which we must orient and catapult into the opposing cages by means of arrows and not its bumpers as in the title of Psyonix.
Nocking on Heaven's Door
Billed as "easy to learn but hard to master", Nock of course, it focuses on competitive online play, but also offers a mode to train against bots and quietly learn the mechanics of the game, such as being able to create obstacles with the blocking arrows, knock out an opponent with a powerful ball or prevent a goal narrowly with your own body. Nock also includes a voice chat with individual mute options to easily communicate with teammates. The capabilities of the hardware also allowed the studio to add a second camera acting as a spectator camera with different options.
"As a special bonus, we are including a season Pass with any purchase on PS VR2. This pass gives players access to more than 30 skins, arcs and blocks as they progress through the game," announces the Normal studio which promises to continue to enrich and feed its game. Finally, note that Nock is sold for only 9.99 euros on Quest 2, so this PS VR2 port should not be much more expensive.