Digital at school: yes to education, but no to terminals?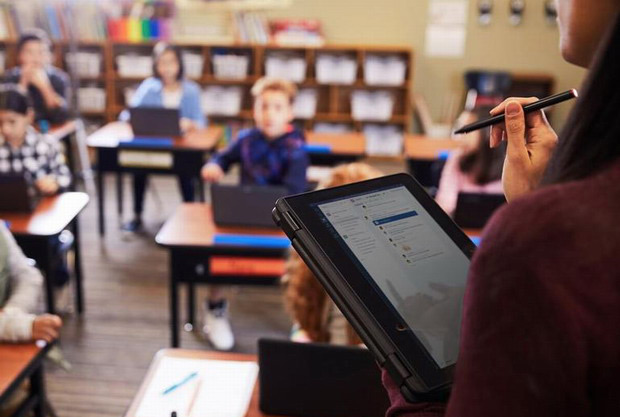 Digital at school, so yes, but no. This is the feeling that could be aroused by reading, at the same time, the Cnil's call for digital education and the report published by UNESCO on the place of technologies in schools.
For the Cnil, associated with the Educnum collective, there is no doubt that the public authorities must strive to develop digital education from kindergarten. The reason: technologies raise ethical issues.
Educating in digital technology is also about protecting

This includes in particular the impact of digital tools on privacy and the risks linked to "ambient disinformation", and whose best protection would be the development of a critical sense.
Therefore, judge the Cnil and the collective, "children must acquire a digital culture from an early age. And this education is all the more necessary because, good or bad, "children are immersed in the digital world, at school as at home" from an early age.
"Protecting children also means educating them about digital technology and giving them the keys to enable them to become actors in their digital lives," argue supporters of the inclusion of digital technology in school curricula.
But can this education take place without a more important place of technologies and in particular of terminals in the classrooms? Because in this matter, the UNESCO report issues a clear warning.
Transformation of education: a necessary debate

For the organization, undoubtedly, "the adoption of digital technologies has led to many changes in education and learning."But are the benefits indisputable? "The extent to which technology has transformed education must be the subject of a debate," the report considers.
"Certain types of technologies seem to be effective in improving certain types of learning. It seems that the short- and long-term costs of using digital technologies are greatly underestimated," he notes, for example.
In addition, "the most disadvantaged populations generally do not have the opportunity to take advantage of these technologies", thus helping to widen a gap more than to narrow it. The purpose of the report is not to discourage the use of digital technology, but to analyze it in order to adapt it as well as possible.
"The definition of clear objectives and principles is necessary to ensure that the use of technology is beneficial and does not harm," the authors emphasize thus. Because the use of technologies can generate negative effects, including "the risk of distraction."
"We need to share more widely impartial data showing that technology is being used in certain places to improve education, as well as good examples of such use, so that optimal methods of use can be guaranteed in each context," recommends UNESCO.