Digital technology abolishes the border between real and virtual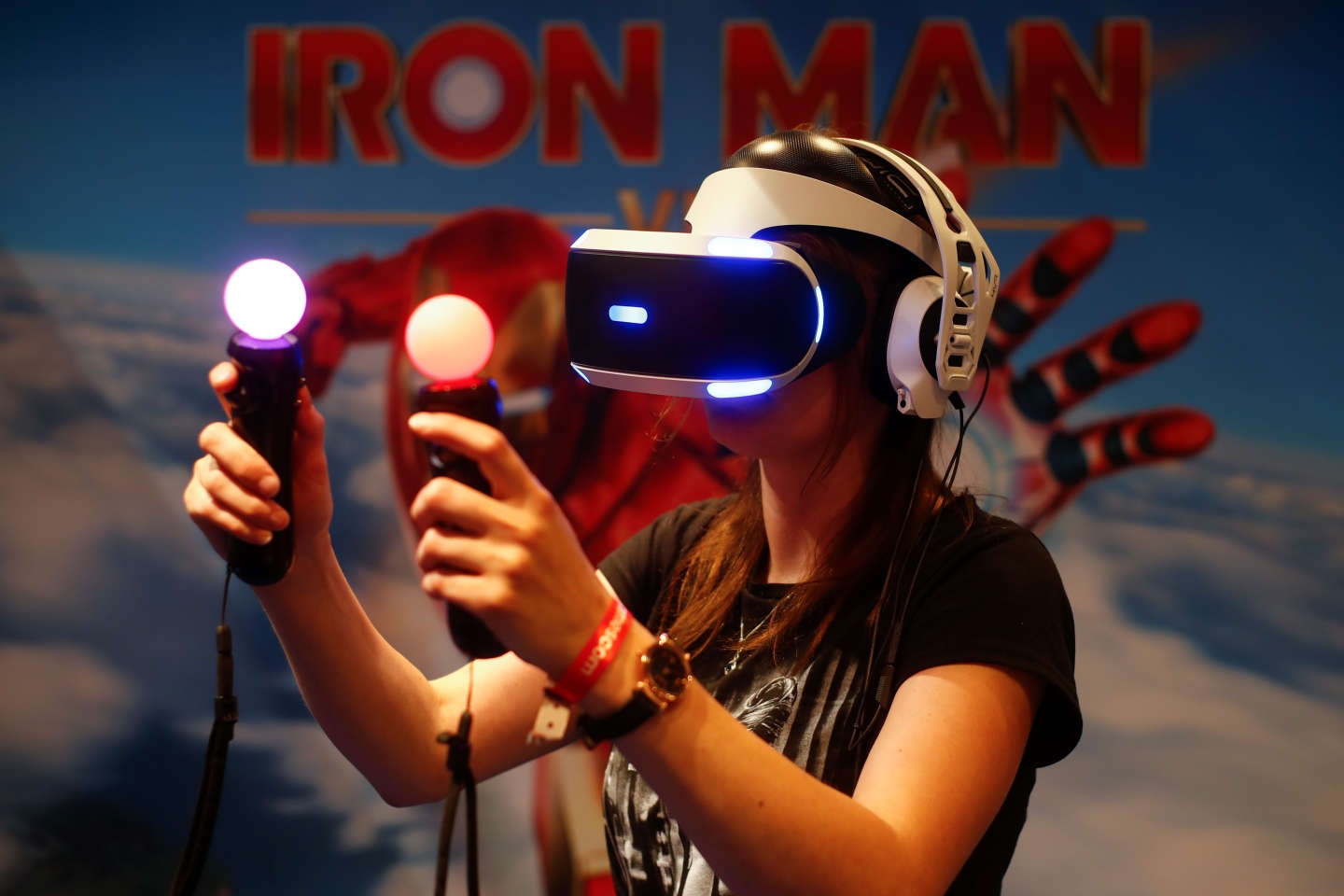 Equipped with large glasses, which look a little like those worn by welders, a few people are sitting around a table and handling objects invisible to the outside observer. They are in meetings with colleagues based in their offices in Hong Kong, New York or elsewhere. Thanks to Augmented Reality (AR for Augmented Reality), everyone's avatar appears around the different meeting tables and all interact on the same digital representation of the project.
Elsewhere, wearing helmets and armed with controllers, several standing individuals wave their arms at full speed. Nothing serious! They are playing Beat Saber, a virtual reality rhythm video game (VR for Virtual Reality). With fictional lightsabers that they wield thanks to their controllers, they must destroy blocks that they see arriving in a continuous stream in their mask, all to a very rhythmic electro music … Launched in 2018, Beat Saber could well be the star application virtual reality, the game that will promote the adoption by the general public of these so-called "immersive" technologies. Just like Pokémon Go introduced hordes of teenagers around the world to the charms of augmented reality on smartphones.
Read also Article reserved for our subscribers Virtual reality to the aid of tourism and heritage
Virtual or augmented reality technologies are not new, but like artificial intelligence, they have aroused great interest in certain very particular uses without leading to mass adoption. The first allows total immersion in something that does not exist or is not accessible, such as a future train or a space station. The second superimposes images or information to the real world captured by his smartphone or his headset. Virtual reality first attracted the aerospace, automotive or defense industries. The models designed in 3D by computer-aided design software have become digital models. The engineers, wearing helmets, visualize, manipulate and modify these digital models in rooms or with the help of special equipment.
Rumor lends important ambitions to Apple and Amazon
Augmented reality is also used in industry, but rather for training and maintenance. "With his glasses, the operator has the information he needs to, for example, carry out a repair without going to an office to look for documentation; he can also work with an online expert, who will see what he sees and assist him during the operation," says Laurent Card, engineer at the Ministry of the Armed Forces, in charge of a project to simplify the work of operators maintaining ground equipment.
You have 77.04% of this article left to read. The suite is reserved for subscribers.