Facebook announces "Horizon", a social universe in virtual reality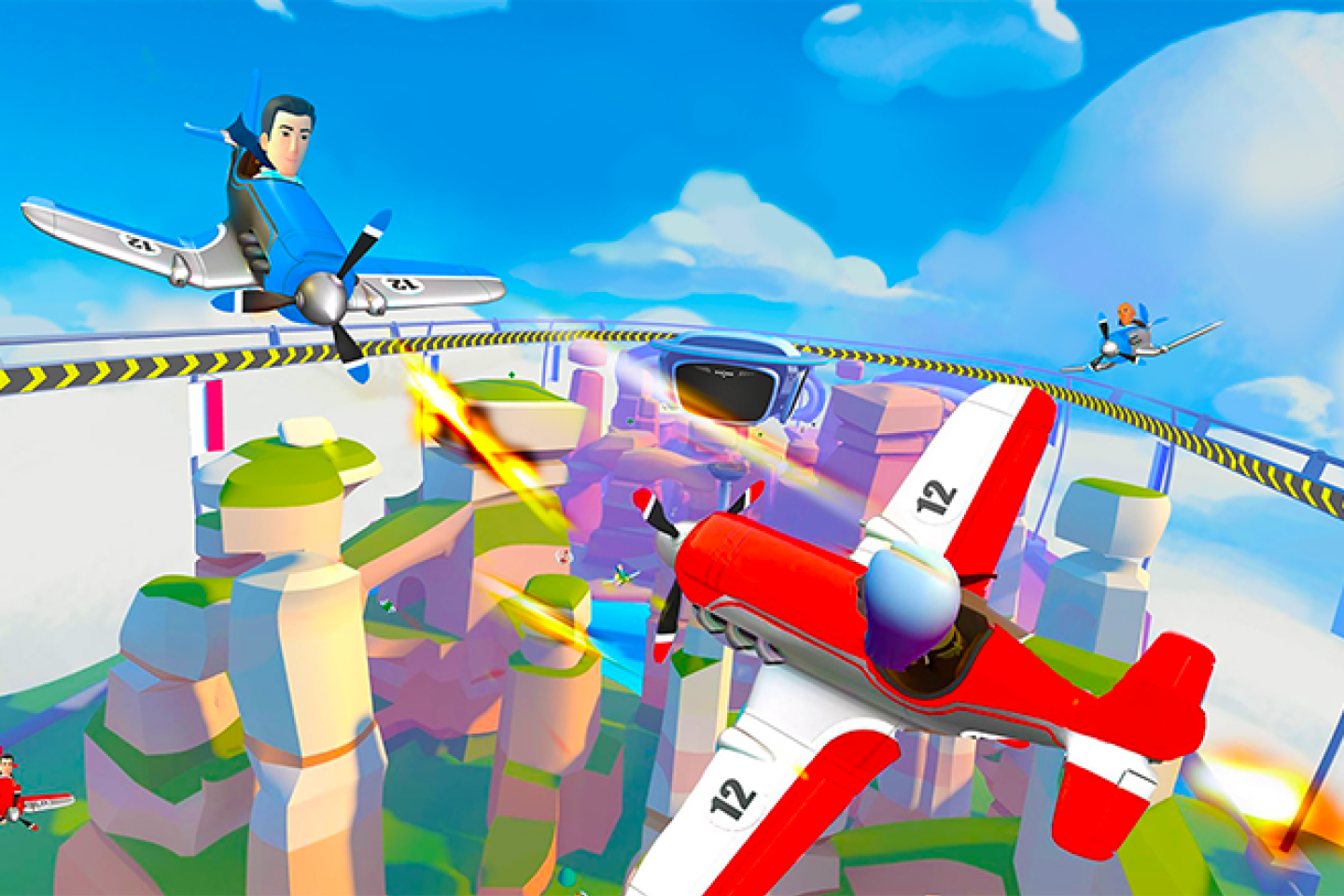 Fifteen years after the Second Life surge, will Facebook manage to generate as much enthusiasm with its own virtual universe project? Facebook's virtual reality (VR) software and headset arm Oculus unveiled Facebook Horizon on Wednesday, September 25th. "A virtual reality world that will expand constantly, where you can explore, play and create in an extraordinary way," according to the dedicated website. A first version of the service will be launched in 2020 in private beta.
Read also Absurd, creative and debauched: ten years later, "Second Life" is still alive and well
Equipped with an Oculus virtual reality (VR) headset, the user will be immersed in a virtual world, on the border between the video game and the social network, with a cartoon aesthetic. After customizing his own avatar, he will land on a kind of central village square, the starting point of the experience, where other people will meet. From there, he will choose his activities: exchange with other users, walk around worlds, create objects or places, play games, or even "build communities".
Goodbye, Facebook Spaces
The Californian company had already launched, in 2017, a first social VR experience stamped Facebook, entitled Spaces. But, as we wrote after testing it at the time, this program was "more of a gadget than a revolution": it was only possible to connect to a few Facebook friends and the range of activities was very limited. However, it had been pointed out, "people are less recognizable there than on Skype, but infinitely more present".
Read also We tested… Facebook Spaces, the virtual reality social network that reinvents the slide show evening
Two years later, Facebook has therefore decided to exploit this potential more, by moving up a gear. And Spaces will bear the cost, since it will close on October 25, just like Oculus Rooms, which allowed users to create their own virtual homes and invite their friends there.
"Citizens of Facebook Horizon"
Anticipating the concerns, Facebook has already taken care to set up several tools, even before the launch of the product, aimed at protecting its users. A button will allow them, for example, to immediately isolate themselves in "a personal space". Each user will also be able to define the distance at which others will be able to approach him. Finally, the tools already present on Facebook allowing you to block a user or report him will also be available on Horizon.
Of the three sections contained on the official page of the service, an entire one is also devoted to "citizenship". "As citizens of Facebook Horizon, it is your responsibility to create a respectful culture where everyone feels comfortable," reads the preamble. This page also explains that "human guides" will be available in Horizon "to answer questions and, if necessary, provide their help".
Mark Zuckerberg foresees the "era of VR"
Facebook has been interested in VR for years, and became one of the leaders in the sector by buying Oculus in 2014 for $ 2 billion. Despite the disappointing start of distribution of virtual reality headsets to the general public, the American company does not seem to be discouraged. Quite the contrary.
"I would bet that the share of virtual reality will be much larger than you think," says Facebook CEO Mark Zuckerberg in person, in an interview to the Point published Wednesday evening, at the time of the Oculus announcements. In addition to reactions on the many cases currently affecting Facebook (he reiterates his opposition to the "dismantling" of his company, a hotly discussed topic, and indicates that the Libra cryptocurrency will only be launched with "the agreements of the regulators of each country"), Zuckerberg extends at length on his vision of the future of virtual interfaces :
"Soon it will be the era of augmented reality and virtual reality. And what distinguishes these technologies is that they allow you to be present in a place and interact with those around you. When you are facing someone who has his nose on a smartphone, you don't feel his presence. With virtual and augmented reality, you can interact with your loved ones. »
For the business manager, VR could even have a role to reduce certain inequalities: "Economically, you should be able to work wherever you want and the headsets that we are developing, such as Oculus Quest, allow "teleportation". This is the world I want to live in: a world where each of us has the same possibilities, without being penalized by the place where he comes from. »
At the moment, access to virtual reality, in the correct quality for this type of experience, is still expensive. But the prices keep falling, while the helmets are becoming more and more efficient. "Today, a single $ 400 headset allows you to travel in time and space," explains Mark Zuckerberg, whose goal remains to "want to make this technology accessible to everyone".
Read also Jason Rubin, from Oculus: "Gamers are increasingly satisfied by virtual reality"