E-commerce: here are 5 new search features at Amazon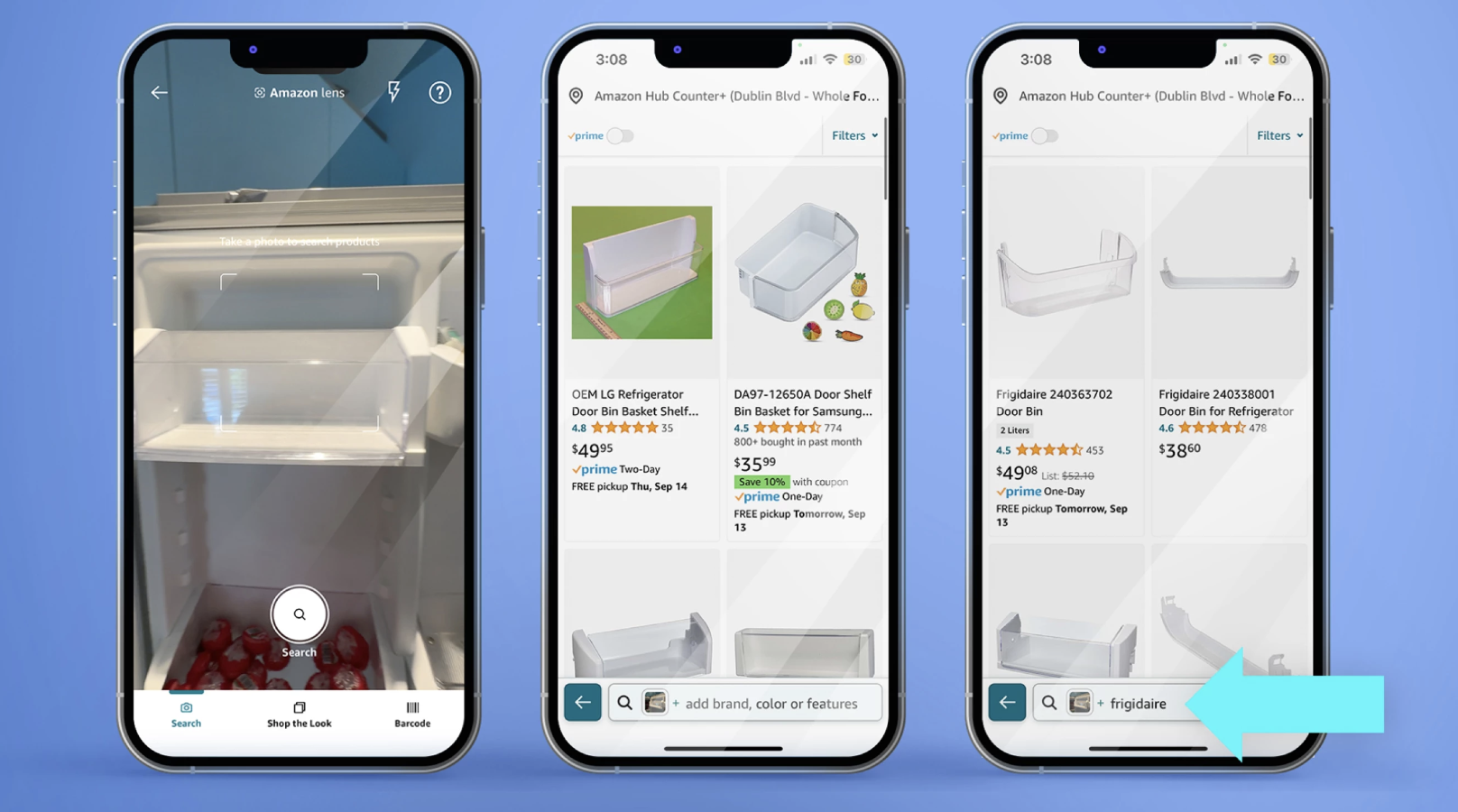 Amazon has become a must for your internet shopping. But listing more than 12 million products, this website can sometimes be complex to find exactly what you need. Amazon, however, has added new features to remedy this.

The first feature is a multimodal search that allows users to search for a product using an image and a text.

Even if Amazon previously had a search function by photo, it was not possible until then to add text, which could lead to inaccurate search results. By adding a text prompt during a visual search, you can ensure that the results are refined according to your needs.
See the product in the context of home


Amazon takes the example of buying a household appliance product on Amazon, as shown in the photo at the top of the article. The user only needs to take a photo of the part and indicate the brand of the device in the text section to find the exact replacement product.

Amazon has also expanded its "View in Your Room" feature, which uses augmented reality to show what the product will look like in your living space. This can be useful for lamps, toasters or even coffee makers.

If you have already browsed on social media and found the perfect product, but there was no link or you didn't want to buy it on a dubious site, now you can easily share it with the Amazon app to find it on the spot.
Do a search from social networks


Regardless of the site or social media platform on which you found the product, all you have to do is click on the "share" button on the site and choose the Amazon Shopping application. You will then have the opportunity to click on "Find Products on Amazon", where similar products will be presented to you.

Finally, Amazon has added labels that help shoppers determine if they want to add an item to their cart, including a banner showing products that have already been purchased and information about sales trends such as "10K+ purchased in the last month".

Source: "ZDNet.com "