For Oculus, the future of virtual reality "is not necessarily the video game"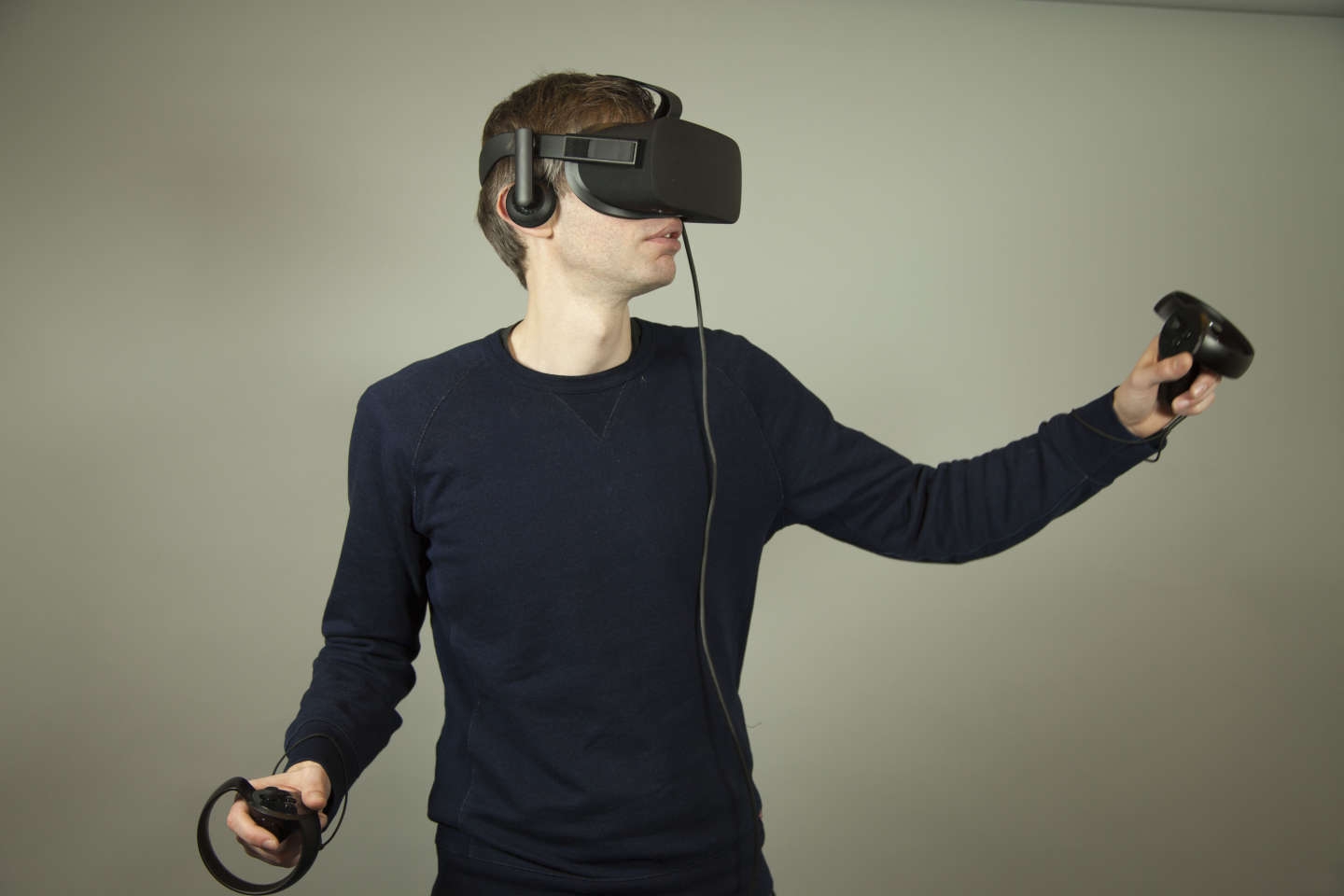 The Oculus Rift is a virtual reality headset released in March 2016. PIERRE TROUVÉ / "THE WORLD"
The virtual reality (VR) market is mainly betting on video game players to take off, but virtual reality would ultimately not be so suitable for playful experiences. This is the surprisingly pessimistic observation made by Jack Mc Cauley, co-founder of the Oculus company and chief engineer of the Oculus Rift headset, in an interview with the American website IGN.
"As a gaming platform, I'm not sure that with Unity and Unreal [deux importants fournisseurs d'outils de développement en 3D], we really understood how to code a virtual reality application that does not have side effects, such as nausea, " acknowledges the man whose company was bought by Facebook in 2014.
Since the commercial launch of Oculus Rift, HTC's Vive, and Sony's PS VR in recent months, many players have reported discomfort, even dizziness, especially in games that involve fast movements.
Give preference to concerts and sports
In his eyes, virtual reality needs applications "that are brand new content", unlike video games that seek to import recipes into VR that only work on a classic screen, such as running or shooting in subjective view. He gives as an example Tilt Brush, a much more accessible and contemplative three-dimensional drawing application.
The engineer behind the Oculus Rift emphasizes the importance of developing relevant content for VR. "I would say that it is not necessarily the video game," he admits in contradiction with the marketing efforts of all helmet manufacturers, but rather sports broadcasting or concerts in total immersion.
Read also The great creative challenges of virtual reality