IFA 2023: the best mobile ads for the "pros"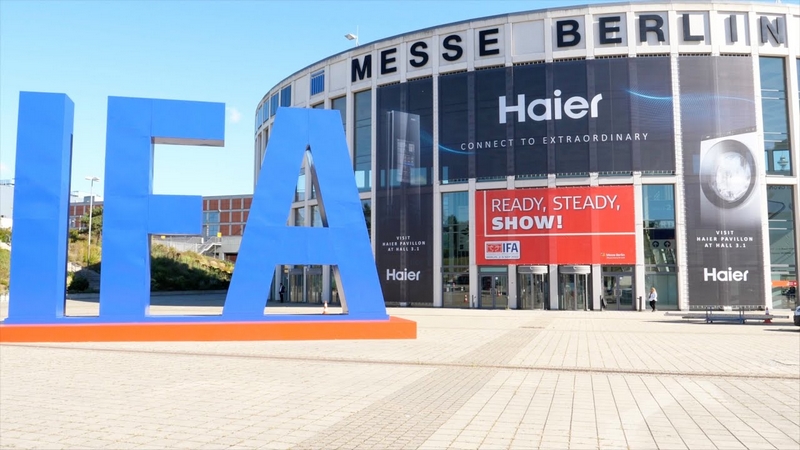 Professional exhibition of consumer electronics, the IFA in Berlin does not have the aura of the CES in Las Vegas or even the Parisian VivaTech, the annual meeting of digital actors. This 2023 edition also suffers from the absence of heavyweights in the sector such as Sony and Huawei. However, the German fair, which closes its doors this Tuesday, September 5, has unveiled some interesting announcements
The Chinese manufacturer Honor comes to compete with Samsung in the foldable smartphone segment by presenting its latest "fold" type model. The Magic V2 includes a 7.9-inch screen that folds up like a book. Its strengths: its thinness when unfolded (4.7 mm thick) and its weight (231 g). It remains to know its price.
Honor has also committed a "gendered" folding smartphone that looks like a fashion accessory. It is enough to press a button for the Honor V Purse 5G to open like a handbag. The user can wear it as it is thanks to a range of matching handles. To complete the illusion, the external screen is supposed to stay on constantly. Which raises questions about its autonomy and its carbon footprint.
Durable and privacy-friendly smartphone

Either the antithesis of Fairphone which works for a more ethical and sustainable telephony. Modular in design and easily repairable, the Dutch manufacturer's smartphones offer an extended service life and a 5-year warranty. The latest model, the Fairphone 5, is also presented as a solid and very complete mid-range smartphone.
As for the protection of user data – a sensitive subject in companies -, the so-called Murena version works independently of the Google environment. It integrates the open source operating system /e/OS while being compatible with Android applications.

For a pro-personal mixed use, manufacturers are also innovating in the field of connected watches by focusing on autonomy. With its 441 mAh battery, the Honor Watch claims about 14 days of operation. Equipped with a GPS, it conventionally measures the heart rate or the number of steps. On the other hand, due to the lack of eSIM, the Chinese manufacturer's watch only supports phone calls using Bluetooth. Price: about 150 euros.
Designed to be worn 24/7, the Scanwatch 2 from the French Withings doubles the bet by displaying an autonomy of 30 days. Health-oriented, this new model, marketed in October in France at a price of 350 euros, measures the rate of oxygen saturation, heart rate or temperature variations. Visually, it is similar to a classic frame that will not look out of place in a professional setting.
Headsets dedicated to teleworking

Teleworkers who multiply videoconferences or employees who evolve in the noisy environment of an open space will be delighted with the arrival of a new generation of headphones, which can be worn for hours on end.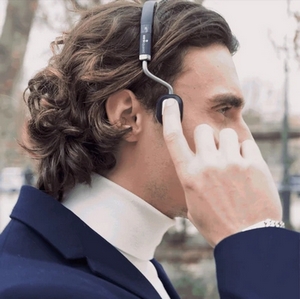 Co-founded by an ENT doctor, the French startup Attitud offers "free-eared" headphones, that is to say without direct contact with the ear. The sound is transmitted by "directional air conduction" with loudspeakers located at a respectable distance from the eardrums. "Natural listening without pain or auditory risk" which also avoids isolating oneself from colleagues and one's work environment.
The opposite choice for Anker's Soundcore Space One, which claims to reduce ambient noise by up to 98% and especially human voices. The adaptive noise reduction technology used by the Chinese manufacturer, however, restricts the autonomy of this Bluetooth audio headset to 40 hours. It integrates three microphones to improve the quality of telephone calls (about one hundred euros).
Finally, Strong is launching, in the fall, a 5G router. Called AX3000, it allows you to deploy a Dual Band Wi-Fi 6 network from a simple SIM card. Premises that are not eligible for optical fiber or that have low coverage thus benefit from a maximum connection of 3.2 Gbps. According to the manufacturer, a mesh network of six boxes makes it possible to connect up to 254 devices on an area of one thousand square meters.