Zoom: The new Notes function is a game changer for meetings, and it's not based on AI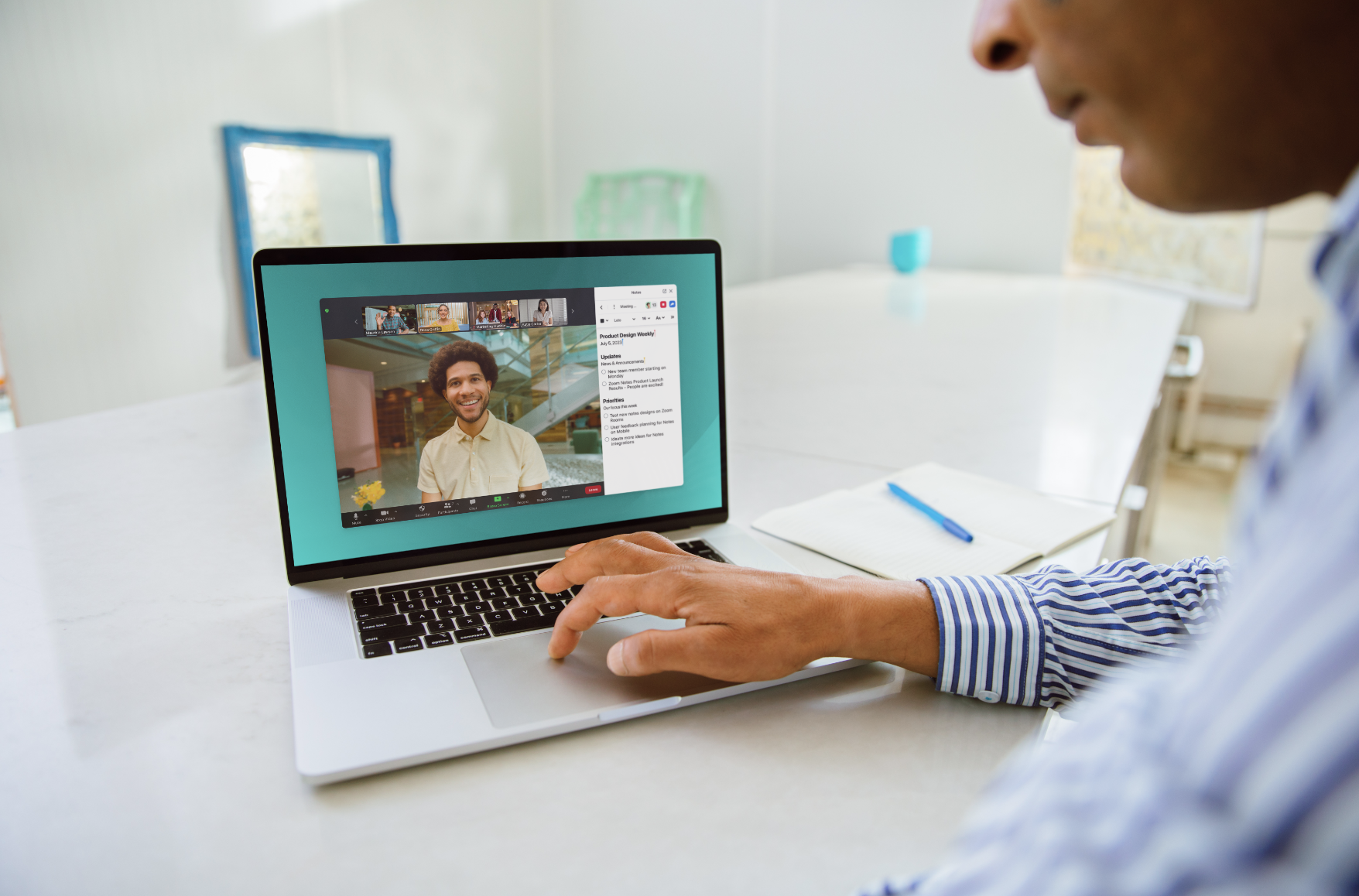 Zoom video calls are the cornerstone of the daily activities of many companies. They serve as a platform for collaboration, project management, information sharing, etc. Therefore, taking notes during Zoom calls is often essential. And this new feature will make it much easier.

Last week, Zoom announced "Notes", which refers to a new workspace available in Zoom Meetings where users can take notes before, during and after meetings.

Until now, to take notes during Zoom meetings, users have usually relied on third-party platforms such as Google Docs or Microsoft Word to create a collaborative document. With the Notes function, users will no longer need to switch between their meeting and their notes. Instead, they will be able to do it as part of the video call.
Open previously created notes or create new ones from an in-meeting navigation bar

During a meeting, users will be able to open previously created notes or create new ones from a navigation bar integrated into the meeting. They will then be able to launch a sharing session during which the entire team can collaborate in real time during the meeting.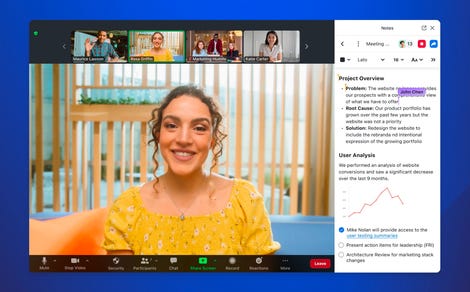 Zoom

The Notes function will also be useful for preparing meetings. Users can create a note with the agenda before the meeting and share it with their colleagues. After the meeting, the note can be added and shared with anyone who needs the content.

"We wanted to provide a clear user experience that allows you to create calendars and notes while staying in the Zoom platform instead of switching to other content management tools," said Darin Brown, head of productivity applications at Zoom.
For all users at no additional cost

The interface of the Zoom Notes app resembles that of other note-taking apps, with an editor that allows users to organize their documents with fonts, styles, bullets, images, links and more, according to the release.

The best part of Notes is that it will be available to all users at no additional cost. The feature will start rolling out to users in the coming weeks.

Other professional productivity platforms, such as Otter.ai , Slack and Google Workspace, have recently revamped their offerings to allow professionals to collaborate. However, for the most part, all these features take advantage of generative AI. It is refreshing to see that Zoom is implementing a useful tool that does not rely on AI, as it bypasses the risks of having a generative AI tool access meetings and confidential data, and then use that data to practice more.


Source: "ZDNet.com "