Microsoft is betting on teleworking in virtual spaces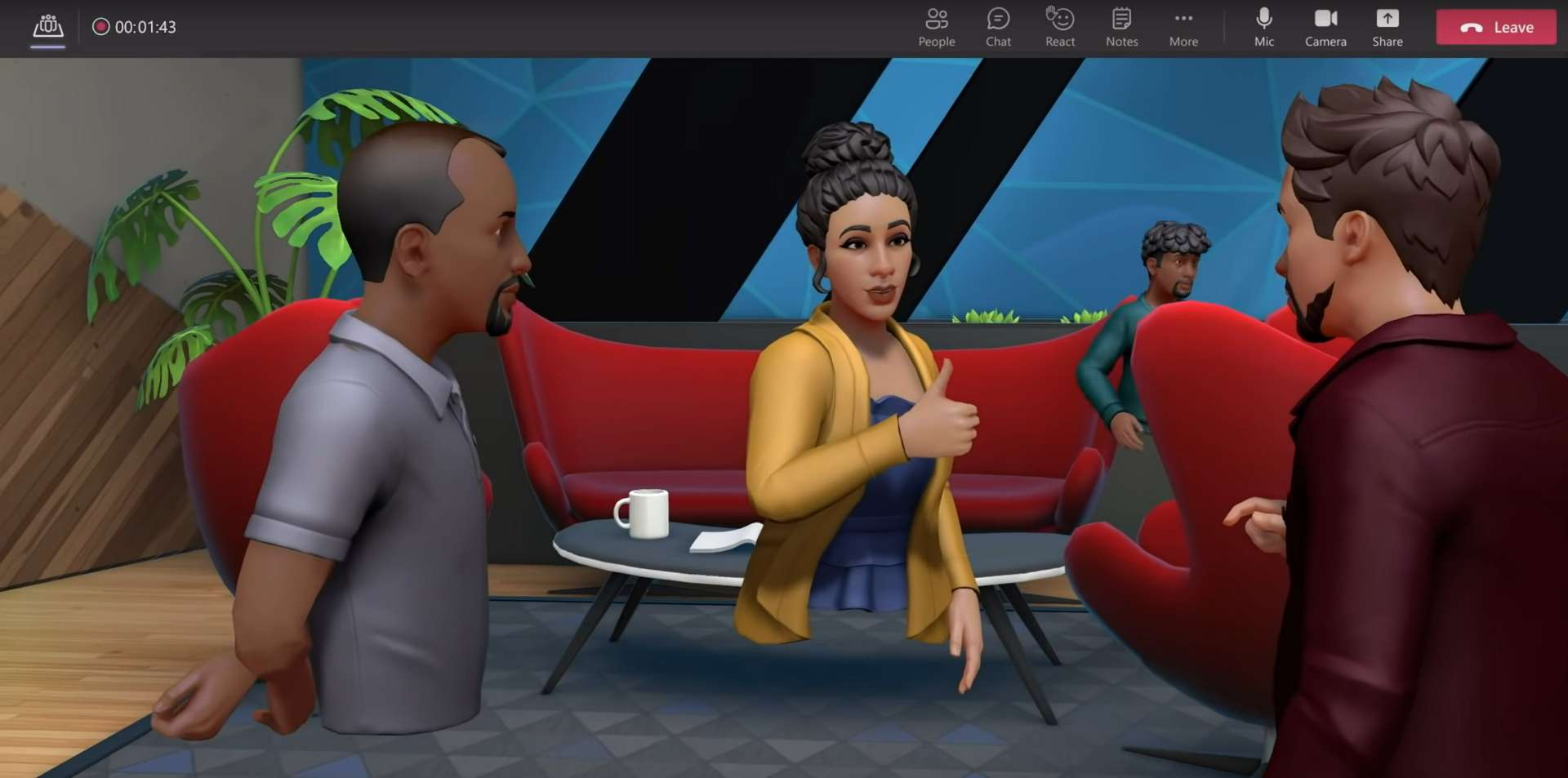 Microsoft has just moved towards the metaverse by announcing Mesh for Teams, an immersive 3D platform for virtual meetings. This is, as the name suggests, an integration of Microsoft Mesh's mixed reality features into its Teams collaborative platform.
This will also interest you
[EN VIDÉO] Interview: Are avatars the future of robotics? Science fiction often calls for avatars, these robotic doubles controlled remotely. But are they…
Facebook, which is now called Meta, is not the only company working on the metaverse. However, rather than announcing its vision of the future, MicrosoftMicrosoft prefers to rely on concrete and aims for use in a professional environment. The firm has just announced a first step towards the metaverse in the form of an online collaboration tool based on its Mesh mixed reality platform.
"Mesh for Teams" will be the combination of its Teams software with the virtual functions of Mesh. This will make it possible to replace physical andphysical meeting rooms with virtual spaces, where everyone is represented by an avataravatar. According to Microsoft, Mesh for Teams will make it possible to find the interactions of the office where people can meet and exchange without being in the same physical place, and access collaborative tools such as screen sharing or a whiteboard.
An AI-animated avatar
The first step, however, will be to allow users in a classic Teams meeting to replace their real image with their avatar so that everyone can be present without having to turn on their webcam. The software will use audio to animate the avatar's face when the user speaks, but eventually Microsoft hopes to use artificial intelligence to integrate the real movements observed via the webcam.
Any vision of the metaverse is centered on immersion, and therefore favors virtual reality headsets, virtual or augmented reality headsets. However, it will have to be compatible with all devices, and this will also be the case with Mesh for Teams, which will be accessible from a virtual or augmented reality headset, a computer or a smartphone. The launch is scheduled for 2022.