Norauto digitizes the prices to gain efficiency on its car centers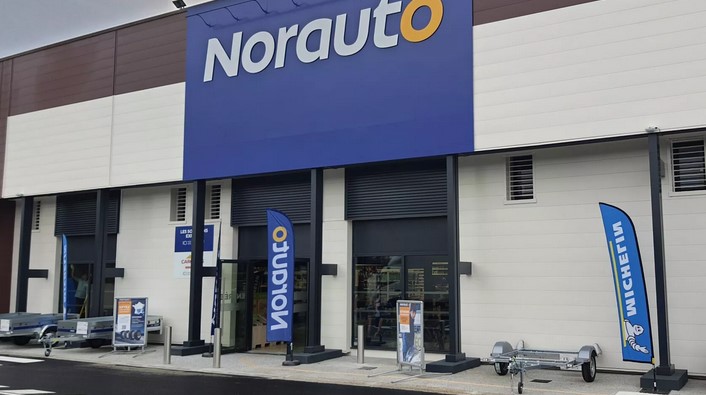 The competition is tough in the car repair market. Operators must therefore take care of their margins. And digital technology represents, as such, a way to gain operational efficiency.
Speedy is not the only player in the sector to experience this. Norauto is also committed to a digital transformation program. This takes the form, in particular, of a modernization plan for its centers.
5 million electronic labels deployed

Norauto – a subsidiary of the Mobivia group – operates 413 car centers in France, about a third of which are franchisees. In Europe, the total climbs to 1150 centers whose activity also focuses on the sale of car equipment.
The company will also modernize its retail business by switching to electronic labels. In Spain and Portugal, Norauto has begun the deployment of EEG – electronic gondola tags – in more than 40 of its centers.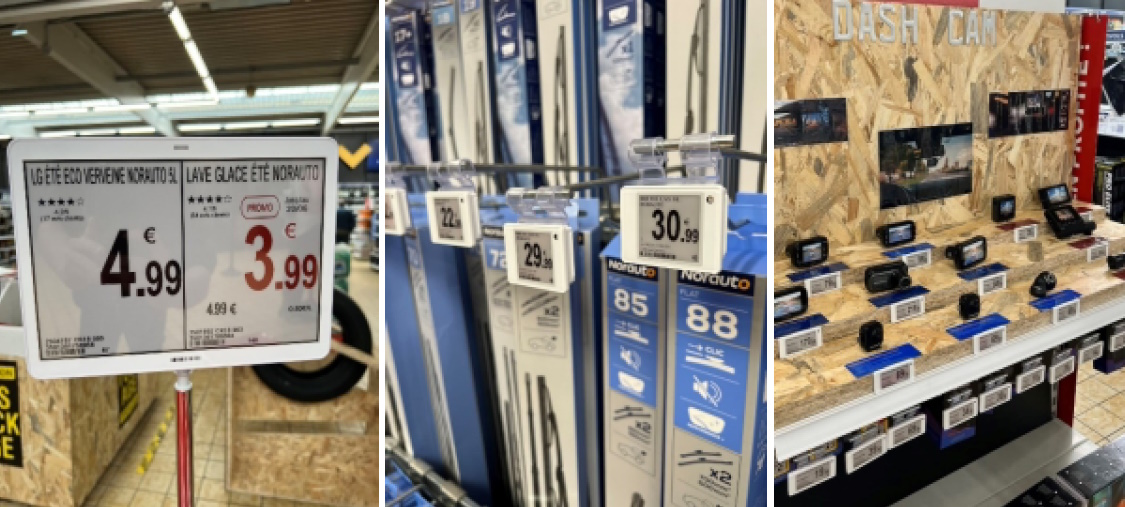 Example of electronic gondola labels in Norauto stores.
Eventually, in partnership with the supplier Hanshow, the group's 1,150 sites will be equipped, which will represent 5 million electronic labels installed. In France, the deployment is underway.
Automation, CSR and up-to-date stocks

The adoption of EEG responds to several issues. These include
to achieve operational efficiency in a context of inflation. The
price changes are thus automated. An update requires
on average 20 minutes per center.
The digitization of the labels also allows quick access to available stocks, "promoting customer service and simplifying restocking."For Norauto, the transition to electronic labels is also part of its CSR policy. The automotive player identifies other benefits.
"The employees note a real saving of time in the daily business gestures and can therefore focus on the business and the customers. We are observing a decrease in pricing errors at the checkout, thus improving customer satisfaction and the profitability of our company," comments Jaouad El Habbaz, project leader for Norauto France.
Gains for customers and employees

These gains in agility and competitiveness are presented as
strategic "in the face of the rise of the pure-players" of the market. The
competition from online distributors exerts strong pressure
competitive on prices.
The use of digital technology on prices brings other features to the store, emphasizes Hanshow. The supplier specifies that the labels make it possible, for example, to highlight the products on promotion and to provide additional information to customers – thanks to ESL technology.
"If a customer or an employee is looking for a product, he has the option of flashing the label attached to the product, a new time saver for employees. The installation of the labels in the center took time, but it is nothing compared to the time saved on a daily basis and the paper savings achieved," reacts Louis Fache, sales manager for Norauto Leers.