Samsung ViewFinity S9: the 5K monitor neck and neck with Apple's Studio Display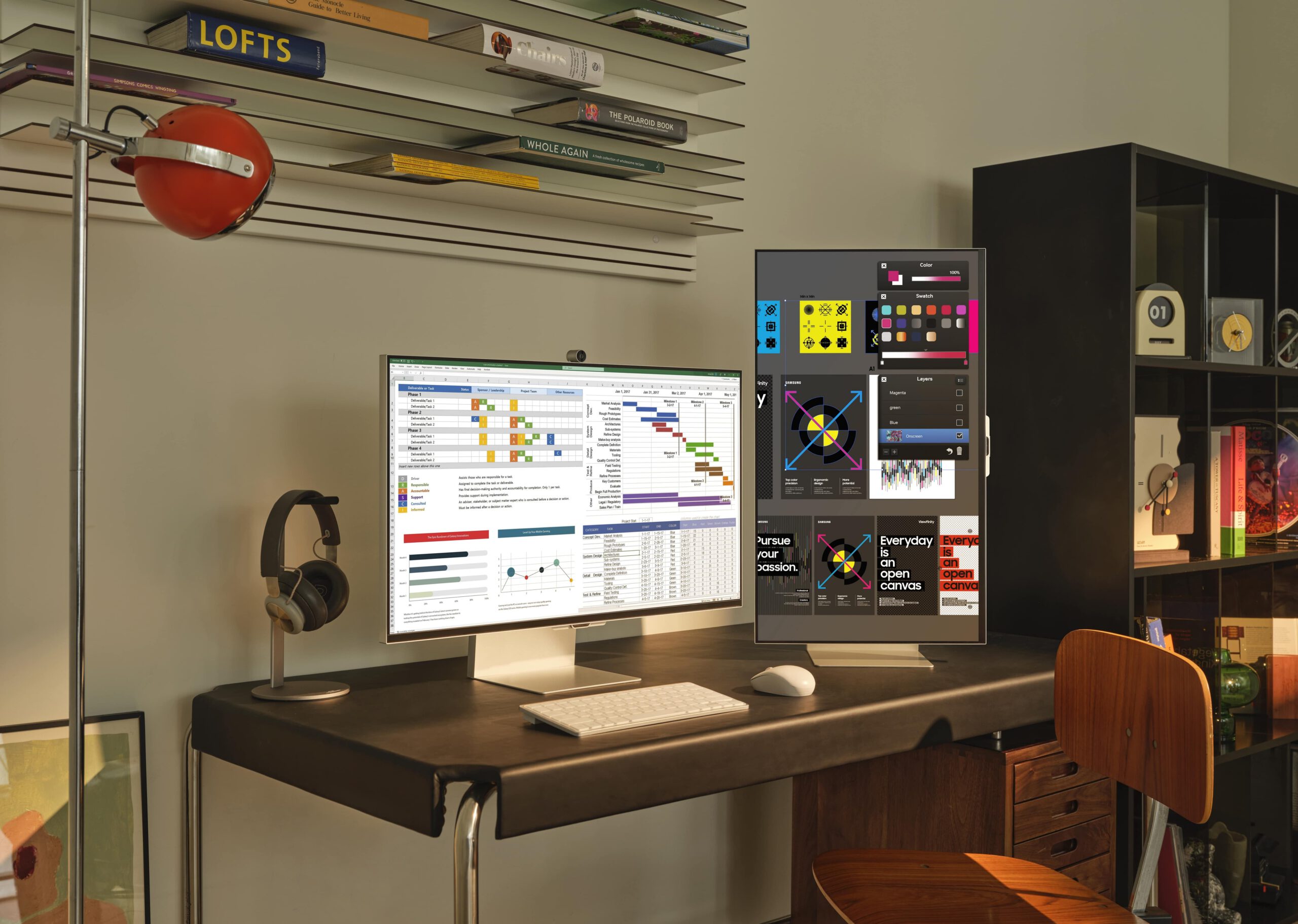 Six months after announcing its 27-inch ViewFinity S9 desktop monitor, Samsung is announcing its price and release date. And this monitor is intended to compete with the top of the range.

The new Samsung monitor will be marketed on June 26, 2023 at a price of 1,599.99 dollars (the price in euros is not yet known). But although it is sold for 150 dollars than Apple's Display Studio, Samsung's screen could actually have an advantage in several areas.

The company presents this screen, its first 5K, as being designed for creative people. It supports HDR 600, offers a brightness of 600 nits and a resolution of 5,120 x 2,880, characteristics identical to those of the Studio Display. But Samsung s display works just as well on Mac as on PC, using Thunderbolt 4 and mini DisplayPort inputs, in addition to USB-C.
Samsung more efficient than Apple?


For those who spend long hours in front of their screen, it also has Eye Saver mode, which reduces blue light emissions, and a matte screen designed to reduce glare.

According to Samsung, this is an industry first: users can set their monitor precisely using the SmartThings app on their phone. The basic mode allows you to adjust the gamma parameters and the white balance, while the professional mode controls the luminance, the gamma parameters and the temperature or the color space.

At first glance, Samsung's S9 seems to oppose Apple's Display Studio. But if we take into account the included options – a tilt and height-adjustable stand and a matte glass screen (for which Apple asks for an additional 200 euros), the camera (4K for the S9 compared to Apple's ultra-wide 12MP) and the additional connectivity allowing you to work on both Mac and PC – the S9 seems to have the advantage (except for Apple enthusiasts).

We will have to wait until the end of the year for a practical comparison to see if the S9 is really a valid alternative, but the first indications seem to indicate that it will be Apple's closest competitor, at least for some time.

Source: "ZDNet.com "