SmallRig: here is a very useful video accessory for filming with a Samsung T5 SSD disk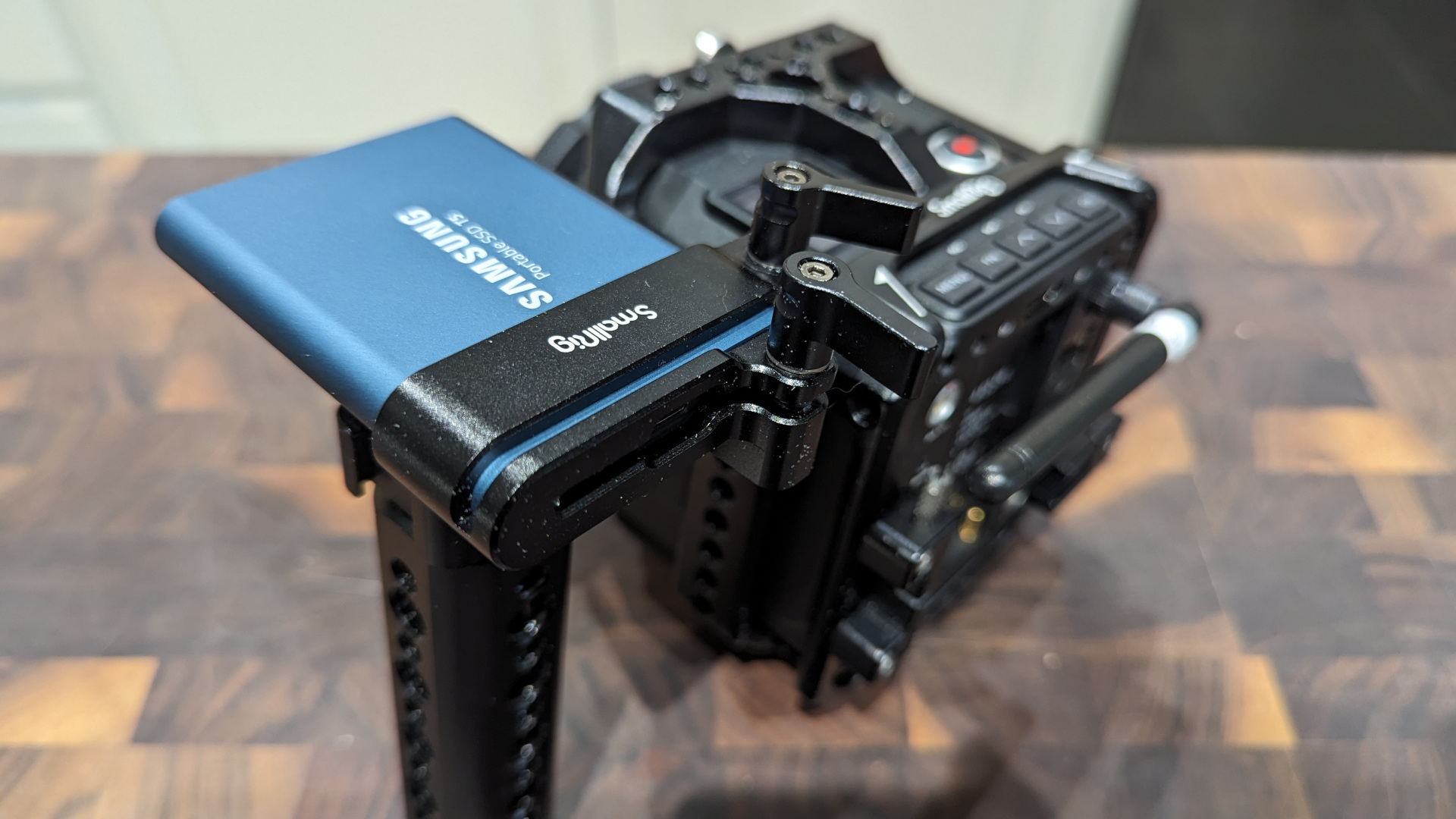 The SmallRig T5 support fits perfectly to my Z Cam E2-F6 cage. Photograph Jack Wallen/ZDNET

Everyone who has worked on films or video knows the name SmallRig. The company manufactures gadgets that make video filming much easier for you. Whenever I need a gadget for filming, I immediately consult the SmallRig store on Amazon, convinced that they have exactly what I am looking for.
After buying the discs, I realized that I needed to mount them on my camera cage


This was the case when I started using a Z Cam E2-F6 cinema camera for my video shoots. This camera is capable of using external drives (such as Samsung T5 SSDs), which I was more than happy to use (because internal cards can be quite expensive).

However, after buying the discs, I realized that I needed a way to mount them on my camera cage. I then went back to see SmallRig!

SmallRig manufactures a holder for the Samsung T5 SSD disk, which can be attached to the cage of your camera. The mount even includes a tension screw to keep your USB Type-C cable securely attached, so you don't have to worry about it unplugging while shooting.

You can buy the attachment for a 4K/6K cage or a 6K Pro cage. The frame is made of aluminum, so its weight is negligible. And speaking of weight… here are the specs.

The technical specifications of the SmallRig T5 supports

There is not much to say about the characteristics, but here they are all the same:
Uses ¼"-20 bolts to attach to the camera cage (included).

Weight : 58 grams.

Dimensions : 7.25 x 4.9 x 2.66 cm.

Uses two adjustable nuts (one to tighten the SSD case and one to hold the cable).

Compatible with SmallRig cages 2203B, CVB2254B, CVB2255B, 2203, CVB2254 and CVB2255.

The price is €23 for the 4K/6K cage.


Works with Samsung T5 and T7 discs.

I would venture to say that the mount would also work with any camera cage that uses ¼"- 20 bolts, but it would have to be checked on a case-by-case basis.

How SmallRig T5 support works

It's a support! So yes that's all he does. But it performs this function perfectly.

What more can I say?

Well, besides the ability to securely hold my discs in place, without interfering with the filming process, the feature that I like the most is the clamp that prevents the USB Type-C cable from coming loose.

The only thing to keep in mind with this feature is that you must first tighten the cable clamp before the one that clamps the SSD drive. Otherwise you may end up with the reader clamp which hinders the clamping of the cable clamp.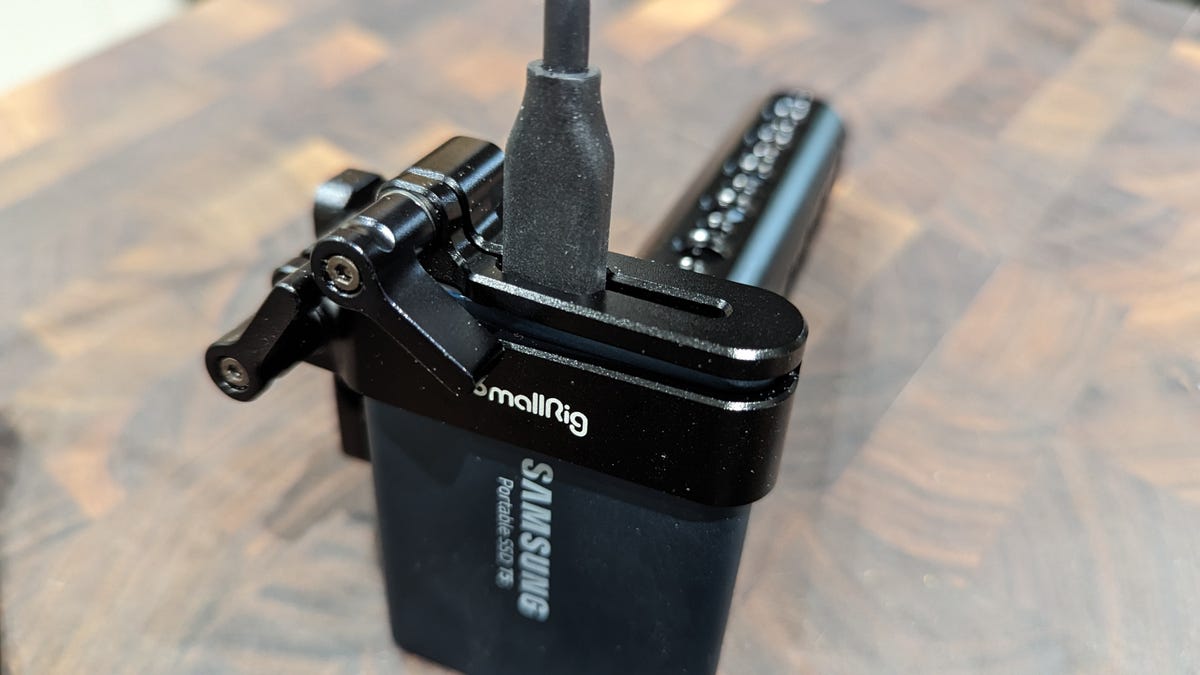 Be sure to tighten the cable tie first. Photo Jack Wallen/ZDNET.

Apart from this small peculiarity, this support allows you to use Samsung T5 / T7 discs effortlessly. Given its low cost, this attachment should be a no-brainer for those who shoot with cameras that support Samsung T5/T7 drives and whose equipment is secured in a cage.

This gadget may not make you a better filmmaker. But it will certainly make the process more reliable and more profitable. Also, it will probably make you go back to SmallRig's online store to buy more brackets and gadgets.

Source: "ZDNet.com "