How (and why) to subscribe to ChatGPT Plus?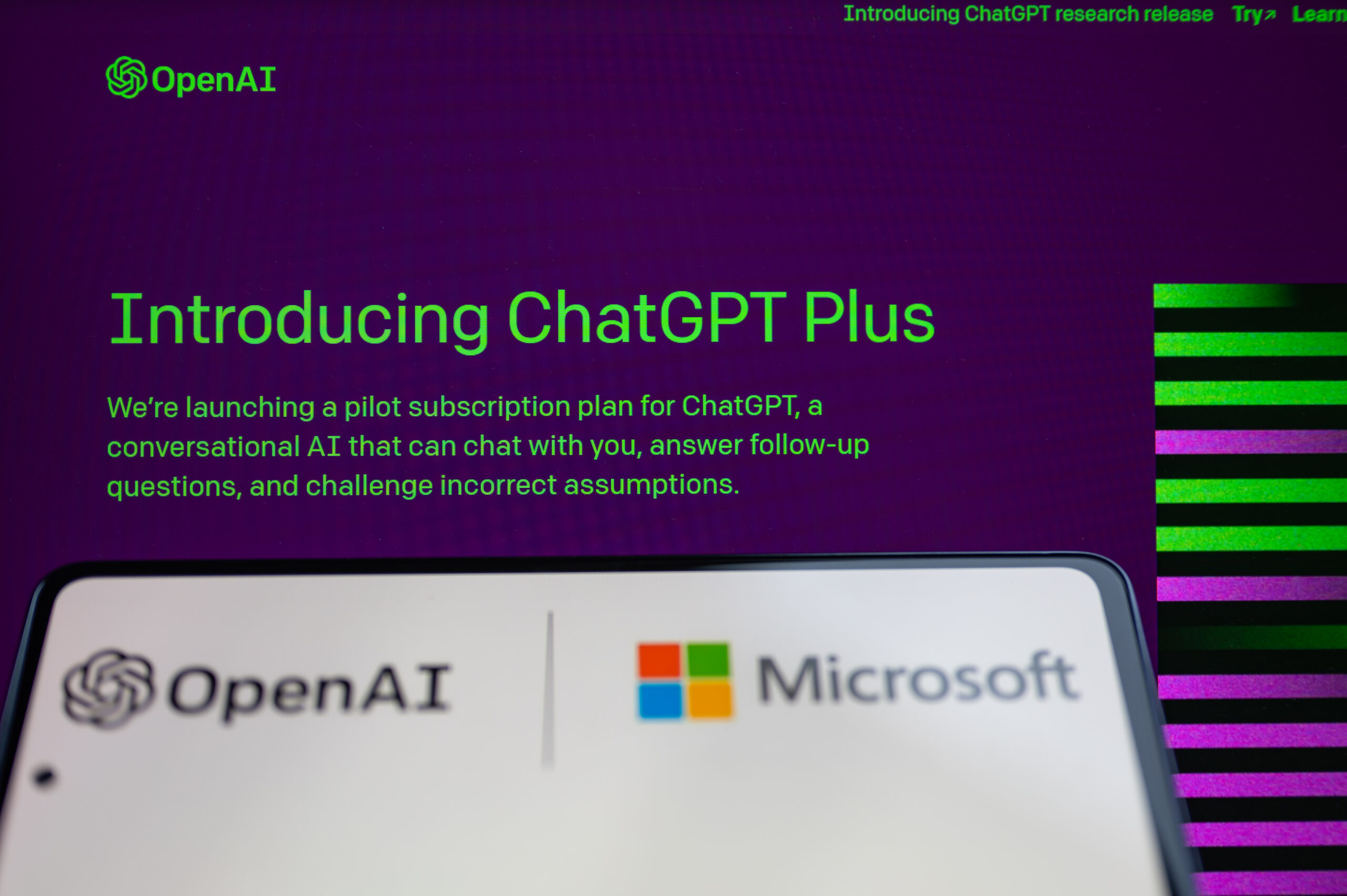 Picture: Getty Images/NurPhoto.
When ChatGPT was unveiled a year ago, its use was free for all. But its popularity quickly led to quite long latencies and waiting times.
ChatGPT is a conversational AI model capable of interacting with users in a fluid and natural way. Thanks to its advanced natural language processing capabilities, it can answer all questions, even the most complex ones.
Downloads : 380
Release date : 16/11/2023
Author : OpenAI
License : Free license
Categories :
Internet – Information
Operating system : Android – Online Service – iOS iPhone / iPad
OpenAI then offered a subscription allowing those subscribing to avoid waiting. In addition to priority access, subscribers were quickly able to benefit from other very practical advantages.
Why subscribe to ChatGPT Plus?
The subscription in question is called ChatGPT Plus, and it costs 20 dollars per month. It guarantees its users priority access, even when the free version is full, and allows faster response times.
ChatGPT Plus also offers its subscribers many features, as well as the novelties of the service. Among them, the possibility of using GPT-4, the ChatGPT plug-ins and the search tool "Browse with Bing", which allows real-time internet access.
If GPT-4 still makes some mistakes, and that it is sometimes the victim of "hallucinations", it is "10 times more advanced than its predecessor GPT-3.5", according to OpenAI.
According to our tests, the improved performance of the AI-powered chatbot is worth the price of the ChatGPT Plus subscription. So here's how to subscribe.
How to subscribe to ChatGPT Plus?
1. Create an OpenAI account
Go to the ChatGPT login page, then log in. If you don't have an account yet, you can create one using an email address, a Google account or a Microsoft account.

If you have not created an account, click on "Sign Up". Otherwise, log in with your OpenAI credentials.
2. Click on Upgrade
Once logged in, you will arrive on the main page of the chatbot. Now you can ask questions to artificial intelligence.
To subscribe to ChatGPT Plus, click on Upgrade in the left bar.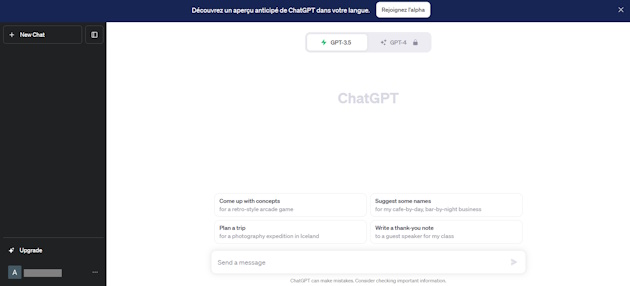 3. Subscribe
A pop-up window will appear, which asks for confirmation to continue.
If you still want to subscribe to ChatGPT Plus to benefit from its advantages, click on Upgrade to More.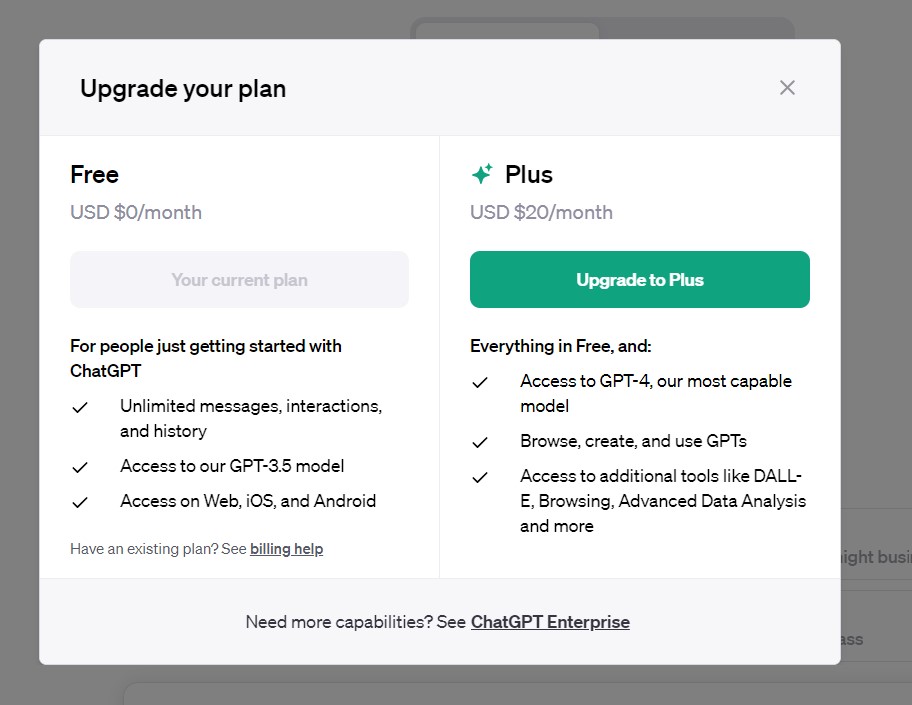 4. Pay for your subscription
Once you have confirmed your willingness to subscribe, you will arrive on a payment page to complete your purchase. As with any online purchase, enter your email address, payment information and billing address.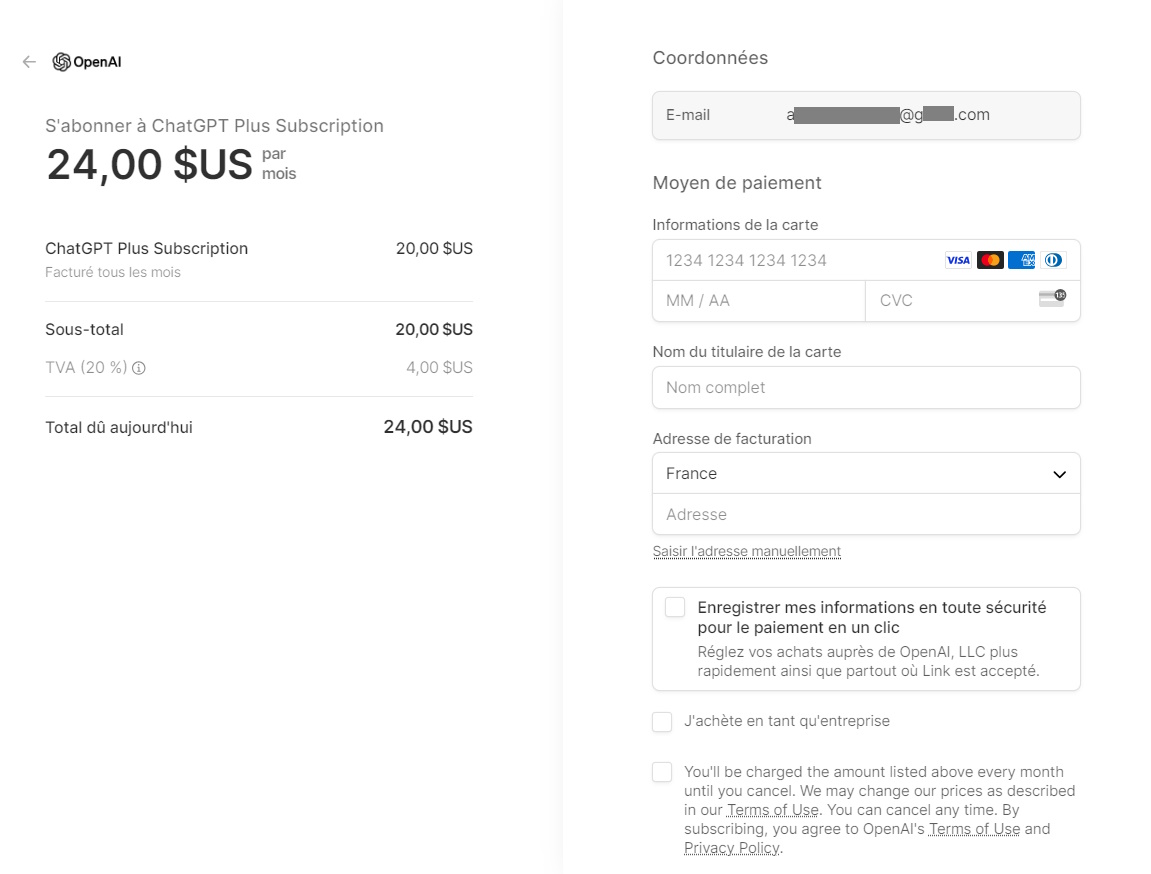 Frequently asked questions
Can I still use ChatGPT for free?
Yes, the free version is still available to everyone. With the free plan, you get full access to the chatbot, but with restrictions during periods of high demand and without the latest updates like GPT-4 and Browse with Bing.
How much does the ChatGPT Plus subscription cost?
The subscription price is currently 20 dollars per month excluding tax (24 dollars including VAT). Although it may seem high, this price represents half the cost of early access (42 dollars per month).
What are the advantages of subscribing to ChatGPT Plus?
The subscription to ChatGPT Plus offers many advantages, among which, in particular, priority access to the latest updates such as GPT-4 and Browse with Bing, but also the elimination of waiting times as well as faster responses.
Source: ZDNet.com