The Holberton code school opens a 6th campus in Bordeaux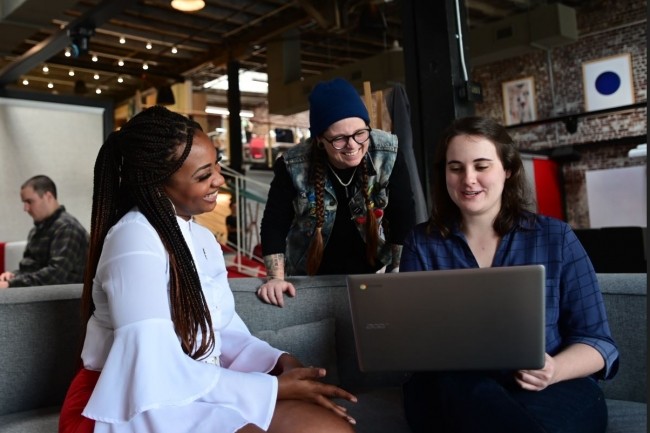 The network of computer development colleges Holberton School is intensifying in France with the installation of a 6th Cenon location in the Bordeaux metropolis. The Gironde campus will welcome its first students on June 5th.
Specialized in teaching code, Holberton School continues to develop at the national level. After Lille, Paris, Laval, Toulouse, and Thonon-les-Bains, the establishment created in San Francisco in 2015 by Sylvain Kalache and Julien Barbier chose the town of Cenon, near Bordeaux to install a sixth location. This geographical choice responds to the strong local demand for project skills oriented to the needs of companies. The economic dynamism of the 6th French agglomeration and its international influence also weighed in the choice. As a partner, Actual, one of the specialists in the job market in France, will also lead the development of the school alongside local actors in training. Target of the curriculum? Young people, active people undergoing professional retraining, as well as people far from employment to support their skills development towards the various specialties of code: full stack, front-end / back-end, software developer, blockchain, or AR / VR, without forgetting the professions related to data.
Open to all, the training does not require any prior knowledge of coding or computer science. Free admission tests only assess the motivation of applicants. The organization also offers students to finance their tuition fees with low-interest loans, repayable once they have obtained a job. The Bordeaux campus will welcome its first students on June 5, 2023 without distinction of degree or age. Registrations are open to join the school in June or October. Three re-entries are indeed scheduled per year (February, June and October) to train in all computer programming professions. A 9-month course allows you to master all the fundamentals (C language, Python, Javascript, HTML / CSS, DevOps) with access to a level 5 RNCP title (Bac + 2).
BAC + 4 courses in AI, virtual reality and blockchain
The pedagogy chosen to teach the basics of the code is based on a "peer-learning" approach of project-based learning and team work led by professionals to accompany the progress of students. Advanced specializations are also offered, ranging from three months (back end / front end) to nine months (artificial intelligence, virtual reality, blockchain, full stack). These diploma courses lead for their part to obtaining an RNCP title at level 6 (Bac + 4). In addition to its technical content, the network advocates a pedagogy centered on soft skills.
The idea is to give the keys to collaborate effectively in a team, speak in public or write technical popularization articles. The Girondine code school will be led by Baptiste Rousseau, former consultant specialized in digital transformation at Deloitte, supported by Julien Cyr, founding member of Holberton and general manager of the school in France.