the keys to virtual reality from Google and Facebook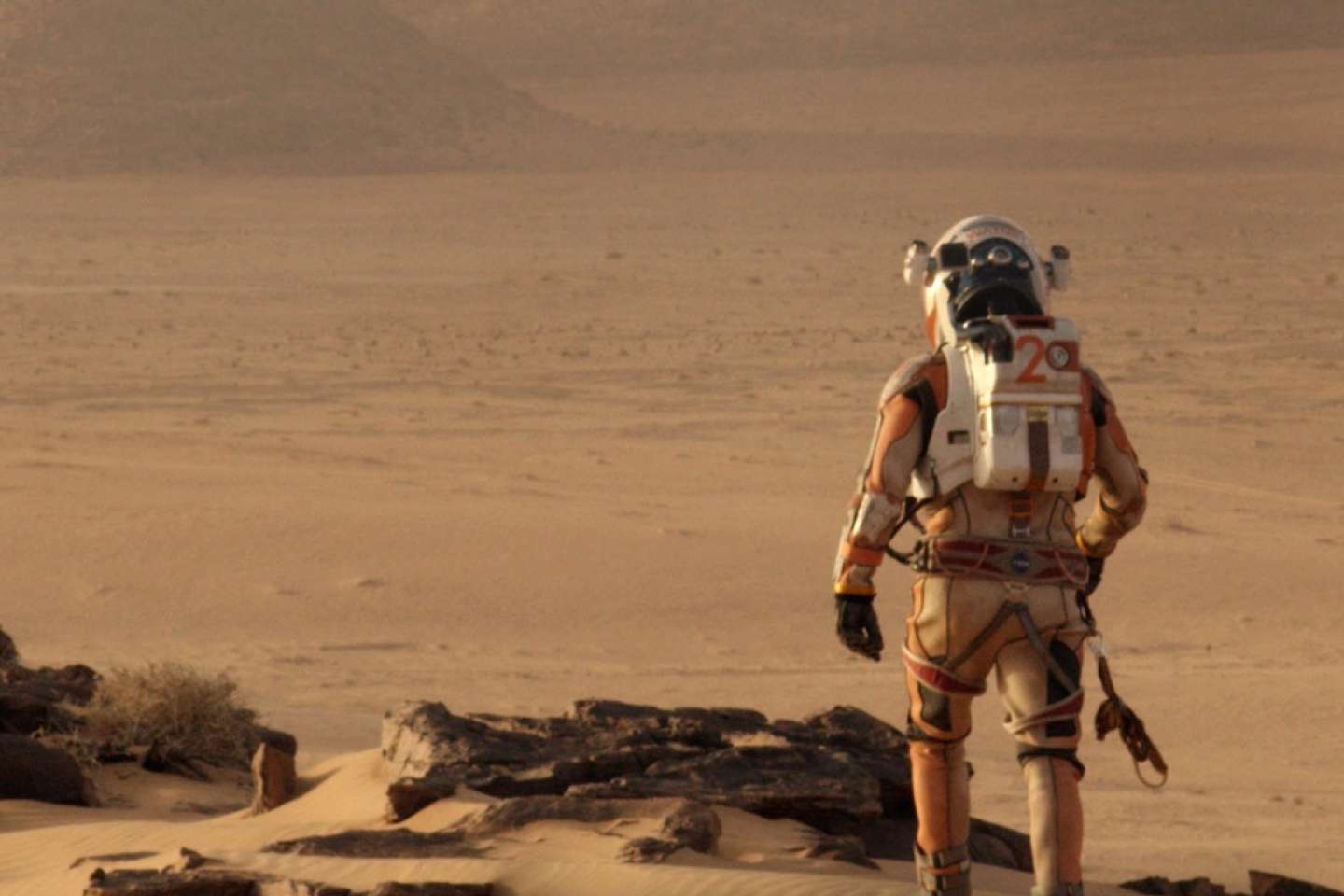 In 2015, Jessica Brillhart is working as a director at Google's Creative labs when the boss of a new service tells her that they are making a "rig" and that they would like her on the team. "A what? No, I don't want to, what is this thing? ", she replies. A little later, they come back to her with the prototype of the rig, a support made with a 3D printer and sixteen cameras to shoot video in 360 degrees. This is the famous "Jump", the system still used by Google. "Sixteen Go Pro? It was already very good with a single camera, so with sixteen Go Pro, yes, it must be fantastic! Just like that, I'll do it. »
This is how the current head of VR realization (virtual reality) of Google describes her entry into this new service. "Two months later, they came with the finished product, they put it on my desk and they said to me: "That's it, that's it, now you're doing it, you're making movies for us." »
Jessica Brillhart, chief director of Google's VR projects, with in hand the sixteen-camera VR acquisition Jump system developed by Google. DR
It was less than two years ago, the first experiments were just beginning and there were only a few models of cameras available on the market, all more or less handcrafted, made with 3D printers. And today, the practice is still in its infancy and quite artisanal, said, in a conference at the South By Southwest festival, the main VR designers from Facebook, Google and the Ustwo studio. All of them "manage to make movies", and learn day by day the specific grammar of VR filmmaking. Because some rules are starting to emerge.
Don't make it too complicated
Contrary to what can be said on our side of the Atlantic, it is not so much a question of new narratives as of new uses. All agree that if there will be advertising, reportage, academic formats and experimental formats in 360° videos (as on all other media), the narratives are not revolutionized, and, above all, we must not make it too complicated.
But this very principle of simplicity is contradicted by the necessary equipment: "People are asked to put on haptic response suits with manual controllers, gloves and a virtual reality headset. And I remember Pong, this game on a black background, two rackets and a ball, so simple and yet it worked so well," says Jessica Brillhart from Google.
Indeed, today, for VR to work, a significant number of complex conditions must be met: a good bandwidth, a sufficiently powerful smartphone, good sound, a quality VR headset … But some videos can also be watched on a computer, or on a mobile without headphones … This complexity and this heterogeneity that Charlie Sutton, from Facebook, calls the "asymmetric input" force content producers to find the lowest common denominator, and therefore to naturally simplify the speech, sometimes a little too much.
Find the best temporality
A striking figure: the average time spent today by spectators in VR experiences is ten minutes per week. This is not much, but it is linked to another figure, that of the average duration of a VR content. Jessica Brillhart's latest project was originally nine minutes long, and according to her, the maximum acceptable by her audience was actually four minutes. The final project lasts only three minutes.
Visit Mars. This kind of contemplative experiences are already common in VR, it remains only to simplify the equipment to have a fully satisfactory experience.
The virtual reality experience remains attached to the audiovisual codes. We always conceive of these contents as finished sequences, but the director of Google suggests that, one day soon, this paradigm will change, that we will be able to live this experience as a life experience. "We try to do crazy, spectacular or exciting things, when in fact, sometimes it's enough just to stay in the kitchen listening to music while drinking tea, and we don't need more. "For her, "it's like looking at a landscape, there is no time limit when you look at a landscape".
The immense potential of social VR
If we ignore the proprietary headsets (Occulus, Vive, PSVR), "we must not forget that people use their smartphones to do VR. It is an object that was not originally designed for this," says Charles Sutton. Using the smartphone as a virtual reality screen distracts the object from its primary use.
Facebook's idea of replicating the logic of its social network, which is mainly consulted on smartphones, flowed from the source for the company, which bought Occulus three years ago. And even if Charles Sutton tempers by indicating that social virtual reality is for the moment more of a "catch word" – a fashionable topic that immediately focuses all attention –, he lets an immense potential shine through.
One of the environments of the Facebook social VR app in which anyone can find themselves. FACEBOOK
Launched in December 2016 in a first version on Occulus, Social VR has been accessible via a smartphone for a week, opening the functionality to hundreds of millions of users. The principle: you can invite or invite yourself to the virtual universe of your friends, chat together, watch movies together … An idea that already existed in the Second life platform, virtual reality less.
Today, when you put on a helmet, you cut yourself off from the world and the fact of sharing your experience with someone else in real time is a way of recreating this lost link. "Imagine the principle of "timeshift" that we have today on Facebook – which allows you to see the photos of you ten years ago. Imagine the same thing, in a virtual space where you can review movies shot in VR of you with your friends in the past; you have recorded all the details that you can no longer imagine today, it is an amazing way to look back … Since always, we look at reality in rectangles, books, newspaper, television, your smartphone. And all of a sudden, you break this frame," says Richard Sutton.
The World
Special offer for students and teachers
Access all our unlimited content from 8.99 euros per month instead of 10.99 euros
Subscribe
An idea that Jessica Brillhart bounces on: "Even when we film the present, it's fantastic. Seeing yourself living is the best family movie we can make. »
Virtual reality remains a technology that can miss its audience … and its development. But basically, all the indicators are green for this to work, and the reactions are always very positive, the directors assure. "It has never happened to me that one of our testers takes off his helmet, shrugs and says "yeah, bof,"" says Ms. Brillhart. But it will still be necessary to exercise patience to arrive at a satisfactory solution. All the creatives of the virtual world ask for time, at least another three years.