The Last Worker is packing its bags and is coming on October 19th on PC – News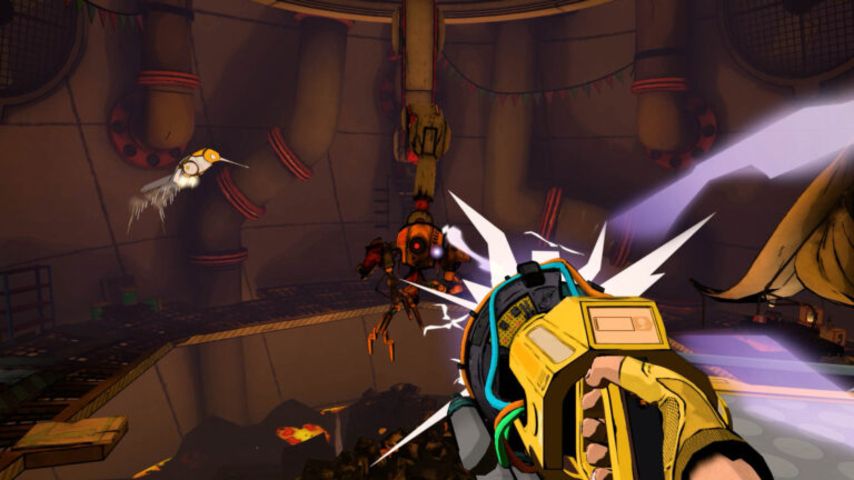 However, work is important, the proof: we all go through it or almost. After all, who is going to create sufficient operating margins if we don't kill ourselves at work all day? If thirty years ago we were promised that robotization would put an end to the enslavement of the human race to productivist work, Jorg Tittel, screenwriter of The Last Worker, takes great pleasure in giving consciousness to machines that are born and die in a warehouse.
However, we are promised that the game will be as much a comedy as a story capable of making us reflect on our condition, and that it will take place in an environment the size of the "sunken city of Manhattan" (either the city is already partly under water in the universe of the title, or it is a reference to Futurama).
Of course, many dubbing actors have been involved to embody each of the protoganists, with a cast described as prestigious. Note that the presence of Christopher Judge to host the Future Games Show was also considered prestigious, that is to say if the term can cover several realities.
We still find among the credits the cartoonist Mick McMahon (Judge Dredd, 2000 AD), whose concept arts served as the basis for creating the graphic universe.
The Last Worker will be released on October 19 on PC via Steam, Epic Games Store and GOG, while the console versions do not yet have a defined date.