The Threads website now accessible to all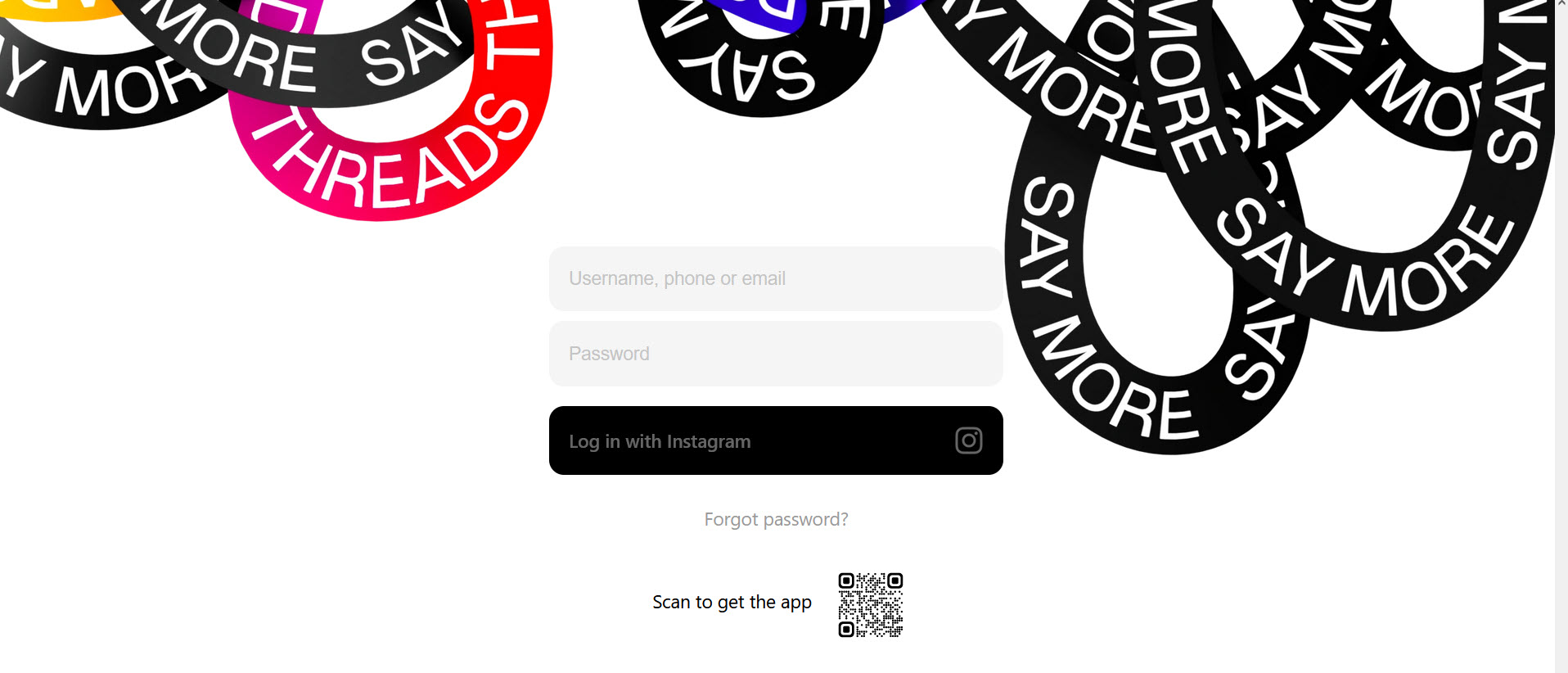 Thread users who have been demanding a functional website since the launch of the social network at the beginning of July have finally won their case. Since Thursday, the new Meta platform has been fully accessible to all users from any computer and desktop browser, confirmed Adam Mosseri, head of Instagram, in a message on Threads.

This official launch follows a Threads post by Meta CEO Mark Zuckerberg on Tuesday, which showed him in front of a PC, appearing to be working on the website. In this message, Zuckerberg revealed that the site would be launched in the coming days.

The web version allows you to log in with your account credentials, access your entire news feed, reply to messages and create your own content from your computer.
Until now, Threads has only been accessible in the form of a mobile application


Until now, Threads has only been accessible in the form of a mobile application. Although a website was set up, it only allowed to read the messages. And even then, the process was awkward, because you could only read messages from one account at a time.

After its launch in early July, Threads quickly took off, becoming the fastest growing app ever and gaining over 100 million new users in less than a week. Since then, however, the number of Thread users and the time spent on the platform have dropped.

After a peak on July 7, the number of daily active users dropped by 70% as of July 26, according to data from the economic intelligence company Sensor Tower. And from July 7 to August 7, the number of users dropped by 79%, according to the web analytics company Similarweb.
Will the desktop version be able to bring Threads up the slope?


The average time spent each day using the application was about 14 minutes. On August 7, this time was only three minutes more.

Will full access to the website encourage former users to return to Threads? Since I work most of the time in front of my computer, I am more inclined to use social networks that offer full access to the website. Apart from the mobile application that I have used a few times, I have not used the platform much since I signed up for it. I expect that will change now that I have the opportunity to access a website.

To use the new Threads website, log in with your Threads/Instagram username and password. Scroll through your news feed. By default, you will see the posts of the accounts you follow as well as those of random accounts that you might like. To see only the posts of the accounts you follow, click on the For You button in the lower left corner, and it will turn into Following.

Find an interesting article and you can like it, comment on it, repost it or share it through a copied link or an embedded code. You can create and submit your own messages and attach an image or paste a link to them. In addition, you can view a list of accounts that follow you and have liked one of your posts. A search tool allows you to find accounts based on keywords and terms, but the ability to search for messages is still being developed.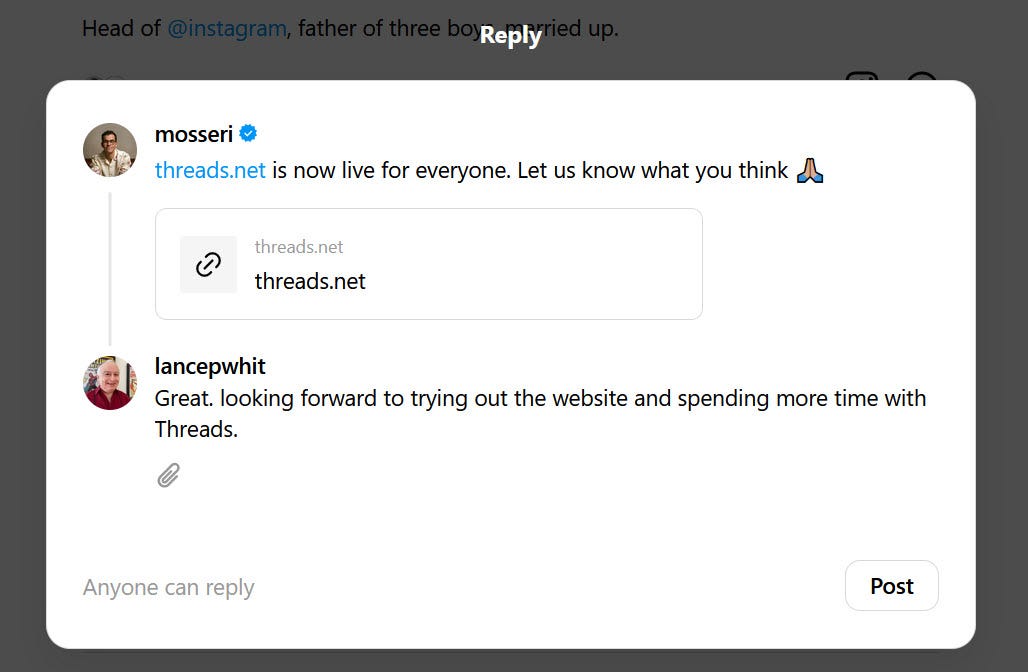 Screenshot by Lance Whitney/ZDNET
For now, some features and options are only accessible in mobile applications


An account screen allows you to see your profile picture and your biography, as well as the messages that you have created, to which you have replied or that you have reposted. However, if you want to edit your photo or biography, you will still have to do it in the mobile application. Finally, an icon with a few lines at the top right allows you to switch from dark to light mode, access the different conditions and policies of Meta, report a problem or log out of your account.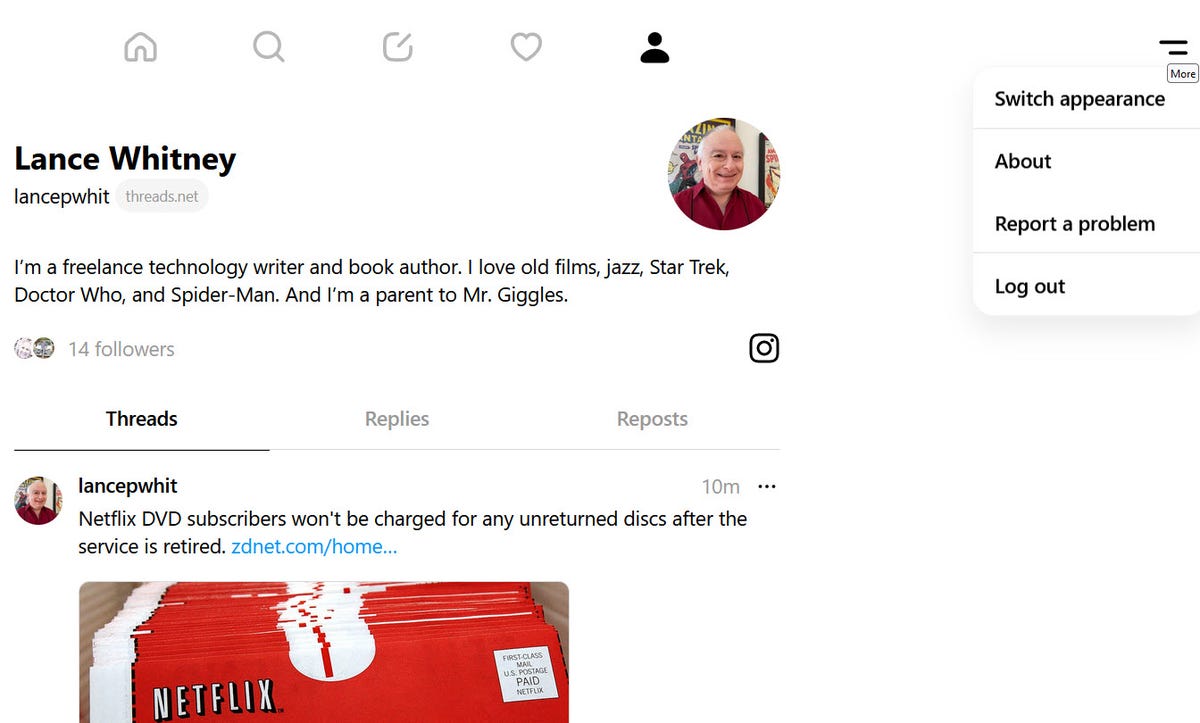 Screenshot by Lance Whitney/ZDNET

For now, some features and options are only accessible in mobile applications. In an email to ZDNET, Christine Pai, a spokesperson for Meta, said that the Threads team is working on upgrading the website from the mobile application and that they will be adding new features to the site in the coming weeks.

Besides improving the website, Threads has other things to do. Users have asked for a search option for posts, a hashtag method, an edit button and a version for tablets such as the iPad.

Source: "ZDNet.com "