This foldable drone fits in the palm of my hand, and takes the best selfies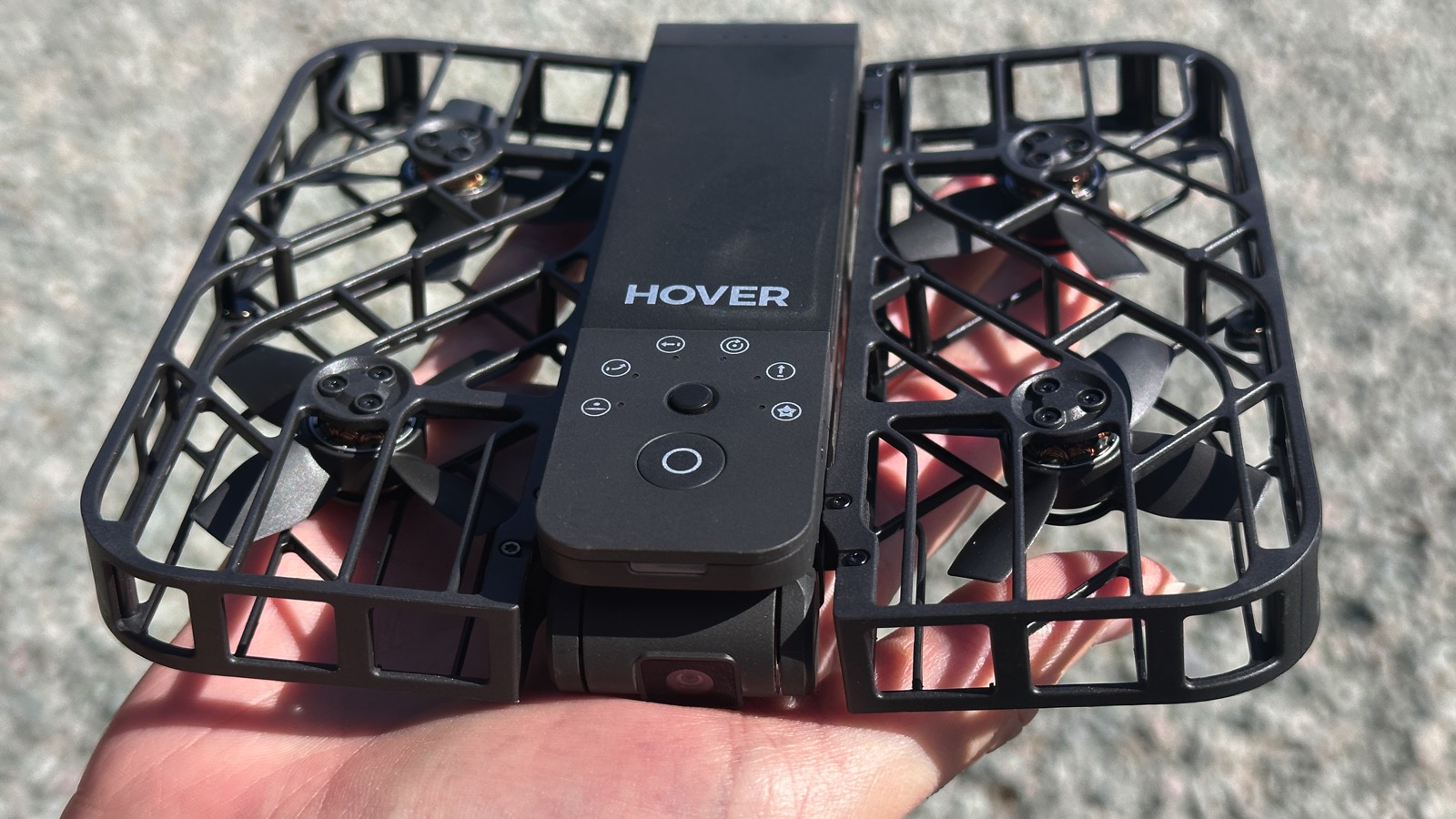 Holding your smartphone in the air to take a selfie is so 2022! Take the leap into 2023 with your own selfie drone. You read that right: a selfie drone.

You may be wondering: what is it? It is a tiny 125-gram drone that takes off and lands on your palm, has built-in storage space, autonomous flight modes and can capture high-quality photos and videos with very little intervention from the person flying it.

This is what the Hover Camera X1 from Zero offers you.

Technical characteristics of the Hover Camera X1

Dimensions (L×W×H) : Folded: 127mm×86mm×31mm / Unfolded: 127mm×145mm×30mm

Weight : 125g (with battery)

Flight duration : Each battery can perform about 20 flights.

Storage : 32 GB

Gimbal adjustment range : -90°~15°

Maximum speed : 7m/s (horizontal), 1.5m/s (ascent), 1.5m/s (descent)

Maximum flight height : 15m

Video modes : 2704 x 1520 @30fps, 1920 x 1080 @60fps, 1920 x 1080 @30fps (HDR)

Image size : 4000 x 3000(12MP)

Battery capacity : 1050mAh



Charging time : 35 minutes (with the docking station), 55 minutes (with the docking station X1)

I have flown many drones. But since I've never tried a selfie drone, I was a little puzzled as to what distinguished them from other camera drones that I've flown.
Absence of a controller

The first thing that struck me is the absence of a controller. There is no joystick or control pad. The application has a function to control the drone, but it is used more to frame the shots than anything else.

The drone has a single on/off button on the front, another tiny button to change flight mode, and that's it. There are six flight modes: hover, zoom out, orbital, tracking, aerial view and a custom mode that you can configure yourself.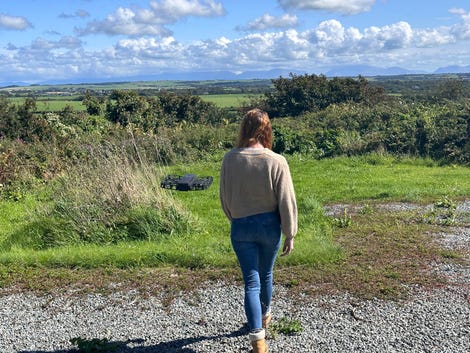 Tracking mode in action. Adrian Kingsley-Hughes/ZDNET


Yes, it's weird to have to trust a drone to fly itself.
With its 125 grams, this drone weighs half of a DJI Mini 3 Pro


The other thing that struck me was the lightness of the drone. With its 125 grams, this selfie drone weighs half of a DJI Mini 3 Pro. It's really small, especially considering that the propellers are covered with protection to prevent them from coming into contact with fingers or eyes.

It folds flat when not in use.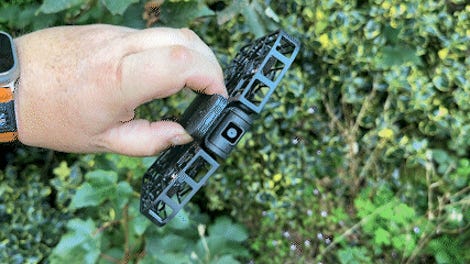 The Hover Camera X1 selfie Drone folds flat when not in use. Adrian Kingsley-Hughes/ZDNET


There is not even a slot for a microSD card. The drone has a storage capacity of 32 GB.
I am really impressed by what this drone can do


Just charge the batteries, unfold the drone, insert a battery, turn it on and take off.

Smile! Adrian Kingsley-Hughes/ZDNET


To be honest, I didn't expect much from this drone. I will also be perfectly honest and add that I am really impressed by what this drone can do.

The drone's camera is very good considering its size, and works well in good to moderate light conditions. The video is fluid and clear and the colors are pretty good. The result is what is expected from a cheap smartphone camera, and it is perfect for social media.
Make the drone fly around his face


The flight modes are also superb. The drone takes off, does what it has to do, then comes back and waits for you to put your hand under it to land. It has no problem dealing with winds of up to 10 km / h. It should be borne in mind that the drone is not equipped with obstacle avoidance sensors, but after a few collisions with walls and trees, I came to the conclusion that this drone is quite robust.

The battery life is also excellent. It allows you to make about 20 flights. This means that you can open it, take a few selfies, do a few orbits and bird's-eye shots, a few follow-up videos, and still have battery power for a few more shots.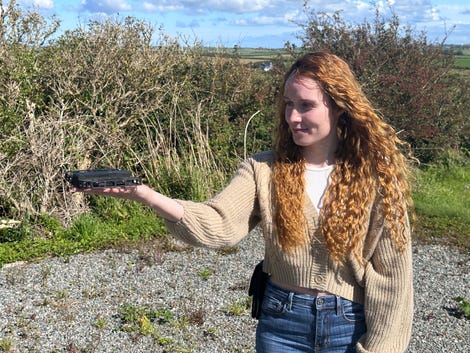 Takeoff and landing in the palm of your hand. Adrian Kingsley-Hughes/ZDNET

I don't find that the autonomous flight modes of other drones are as good, and I wouldn't encourage people to take off and land with their hands and fly a drone around their face. But that's what the Hover Camera X1 was designed for, and it does it exceptionally well.

I was expecting a toy, and it's not


I was expecting a toy, and this is not the case.

It is an incredibly simple drone to fly and use. Yes, you sacrifice features such as advanced image control and the ability to adjust flight modes. But for selfies or vacation photos, it is perfect as is, and I can see it replacing the "action camera on a selfie stick" for many people.

It's fun, it's different, and the result that he can capture is quite special.
At €388, the Hover Camera X1 is not cheap


At €388, the Hover Camera X1 is not cheap. But for a little more, you can buy a drone that would allow you to do more. But not exactly what this drone can do.

If you're looking for a drone to take selfies and group photos – the kind of things you could do with a selfie stick – the Hover Camera X1 is not only going to answer that, but it's also going to give you features. He's going to be a game changer when it comes to social media!


On the other hand, if you want a drone that you will actually fly and control, and you want to get into aerial photography and videography, you should probably opt for a more traditional drone.

Source: "ZDNet.com "