Another Fisherman's Tale catches our attention with a first gameplay trailer – News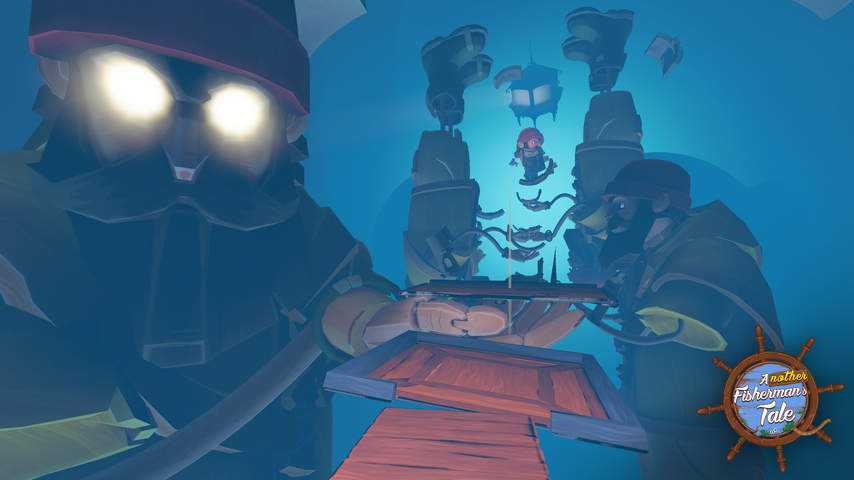 Another Fisherman's Tale plunges into the imagination of little Lola, daughter of Bob, protagonist of the first game. The fisherman has amassed many memories during his career, and left as many letters, photos and unlikely stories. Pirates, buried treasures, enchanting tropical islands… Not really the daily life of a trawler from Penmarc'h, you will agree. It is up to Lola to unravel the truth from the false by exploring the memories of her father. To do this, she slips into her skin – or rather, into her wood pulp, since we embody a kind of puppet in the image of Bob.
Go Go Gadgeto-hands
On our way will be a number of puzzles that will have to be solved by throwing our hands away, to catch levers out of reach, or by fitting unusual objects on our stumps, such as a crab claw, to change our powers. Whenever we need a new perspective, we can also throw our head out. To be honest, we don't really understand how to control the hands remotely, since we are not Rayman and our range of motor skills is always limited by our stupid human wrists. Seen as Another Fisherman's Tale seems to exploit the full potential of its concept, the ergonomics should be interesting.
The adventure will last 5 to 6 hours and will be released by the end of spring on PC, PS VR 2 and Meta Quest 2.