Another Fisherman's Tale will go RV fishing on May 11, 2023 – News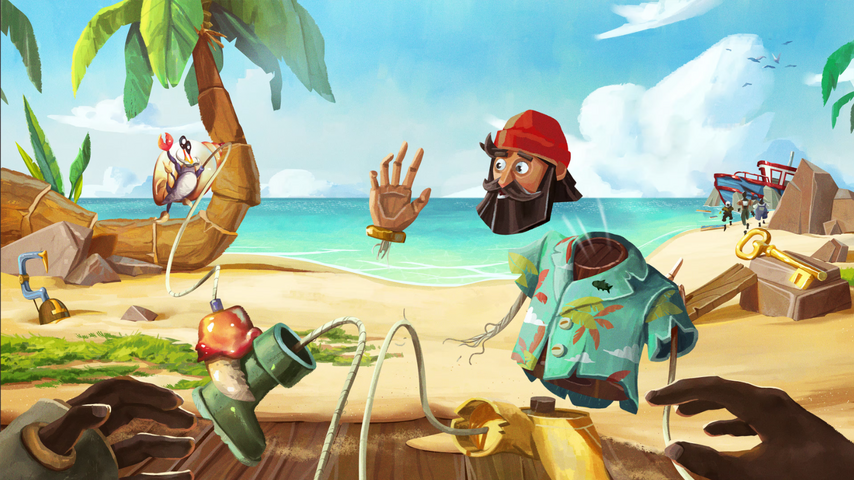 Exit the good old Bob from A Fisherman's Tale (exit, but not farewell…), this sequel will put us at the controls of Nina, the daughter of the aforementioned puppet-hero of the previous opus. And who says change of protagonist says evolution of gameplay. For this new iteration, the Innerspace VR studio is counting on a singular mechanic to make the public bite on the hook: the ability of its hero to dislocate and remotely control his limbs to solve many puzzles.
Anguish of fragmentation VR Edition
The official website dedicated to Another Fisherman's Tale gives pride of place to this gameplay find that can be summarized in three phases: detach, replace, control. "Detach" the members of the main character to send them wherever you want, then direct them according to your inspiration, like some kind of Addams Family thing. "Replace" said limbs with various accessories gleaned according to the progression: hook, grappling hook and other joys. And "control" the environment through the exercise of the first two options. In order to better illuminate these gameplay elements, Innerspace VR and Vertigo Games have delivered a trailer accompanied by comments from Creative Director Balthazar Auxietre and Game Director Alexis Moroz.
As original as it is, the proposal ofAnother Fisherman's Tale will try to hit the mark (like fishing… sorry) on May 11, 2023 on PS VR2, Meta Quest 2 and on all devices that support VR on PC.