Apple buys the manufacturer of the AR headset of the Mario Kart attraction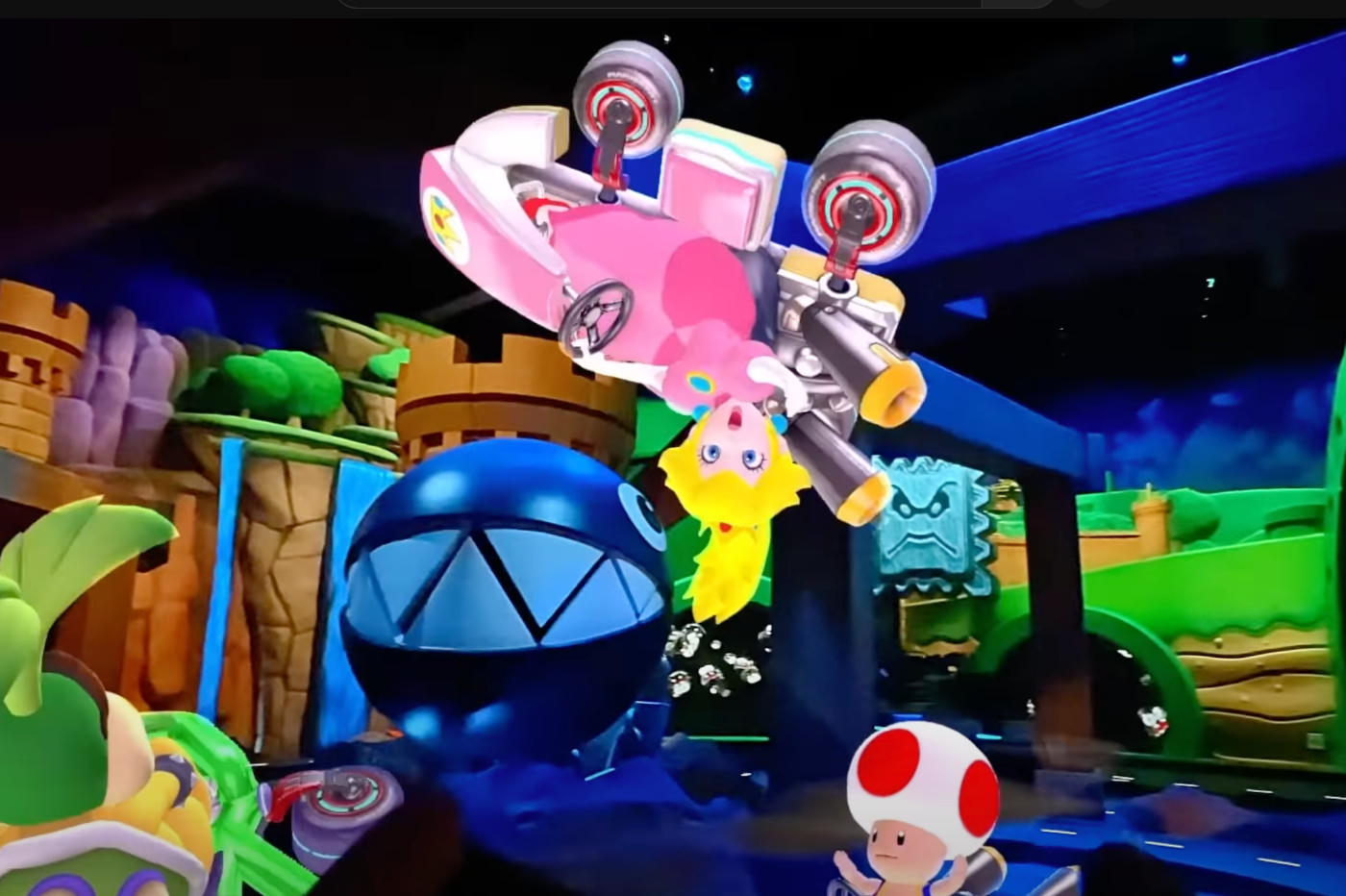 With the Vision Pro, Apple has made a splash in the field of augmented reality. And to continue developing its headset and its platform, the manufacturer has bought Mira, a Los Angeles-based company that develops augmented reality headsets for Nintendo amusement parks … as well as for the US army.
Apple has multiplied acquisitions since the beginning of the development of its mixed reality headset seven years ago. And it's not over yet! As part of its expansion strategy in the field of augmented reality, Apple has therefore acquired Mira, a Los Angeles-based startup specializing in the design of augmented reality headsets. The information was revealed by Ben Taft, the CEO of Mira, on his private Instagram account, it was confirmed by a source close to the file and then simply made official by Apple.
Mario and the US army use Mira technologies
This announcement came shortly after Apple's presentation of the Vision Pro, a mixed reality headset sold for $ 3,499, which the company presents as a new "spatial" computing platform. The amount of the acquisition of Mira, which raised about $17 million in funds, was not disclosed. It should be noted that Jony Ive, former head of design at Apple, was at one time an advisor to the startup, according to two former employees who requested anonymity.
Apple settled for its typical statement when acquiring a company: "Apple buys smaller technology companies from time to time, and we usually don't discuss our goal or our plans". It is not clear whether Apple will maintain Mira's military contracts, but it is unlikely that this activity will continue, given the way the company operates.
Mira's military contracts include an agreement with the US Air Force as well as a contract for just over $700,000 with the Navy, according to government records and press releases. The Air Force contract concerns the use of the startup's Prism Pro helmet by military pilots at Travis Air Force Base to display superimposed equipment instructions. Above all, Mira has concluded an important contract with Nintendo World, which uses its headsets for the Mario Kart attraction in its theme parks in Japan and at Universal Studios in Los Angeles. Mira's helmets display virtual characters and objects from the game to enrich the experience during the attraction.
Apple has integrated at least a dozen Mira employees. With this acquisition, Apple strengthens its position in a field, that of augmented reality, which will experience a boost with the Vision Pro. The company is giving itself the means to further develop its offer in this field, based on the expertise and skills acquired by Mira.