Apple pauses its AR glasses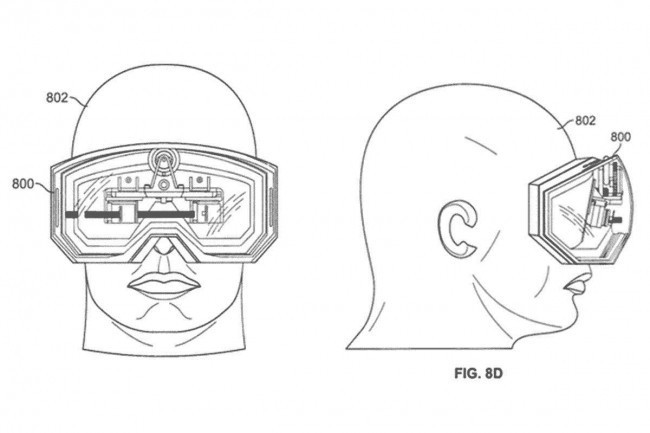 After several announcements on the development of its AR glasses, Apple indicates that the project is now pending, the firm preferring to focus on a less expensive version of the device.
According to the latest information, Apple's long-awaited AR glasses project has fallen behind schedule again. Due to what leaker-analyst Mark Gurman describes as "technical challenges", the glasses have been postponed indefinitely and are now officially on hold. "Apple's initial dream of offering a pair of lightweight AR glasses that people could wear all day now seems several years away," writes Mark Gurman for Bloomberg, pessimistically, "if it ever happens". For clarity, it should be noted that this is just one of the many virtual reality products that Apple has reportedly been working on. The first to be announced publicly will almost certainly be a heavier headset combining both AR (augmented reality) and VR (virtual reality). Presumably it will have its own dedicated launch event in the spring. The helmet should fully cover the eyes and passing cameras will be used so that the user can "see" what is in front of him on high-quality screens, according to rumors.
Apple had already planned to follow this headset, about a year later, with a lighter device designed to imitate the design of a pair of glasses, but this idea was abandoned. According to Mark Gurman, the problems that affect this product are not unique to Apple. The concept of superimposing contextual information and notifications on a real-world view is intended to help the glasses integrate into everyday life, as opposed to the deeper immersion of a full-face helmet. However, many attempts, such as Google Glass, show the difficulty of realizing such projects. From a technical point of view, the glasses are much more difficult to design than the helmet, because they have to meet more stringent requirements in terms of weight, bulk and aesthetics, and they have to be used for long periods of time. To achieve an autonomy of even two hours (much less than a smartphone), they will need a bulky battery that may have to be transported separately. There are also unanswered questions related to processors, software and manufacturing, says Mark Gurman, citing "people familiar with the deliberations".
A "cheap" version of Apple's headphones
Faced with these obstacles, Apple has reportedly stopped the glasses project, and now plans instead to follow the initial headset with a less expensive but otherwise conceptually similar mixed reality device. This one will arrive in 2024 or at the beginning of 2025, according to Mr. Gurman. The company will lower the price by using iPhone-quality components rather than the homemade chips embedded in Macs that we expected to find in the initial headset. While the first device will cost around $3,000 (prices in euros have not been disclosed), Mark Gurman believes that Apple will aim for a price of around $1,500 for the "budget" version, in order to compete with Meta's mixed reality headset.
We even have possible names for both devices. The trademark filings mention the brand names Reality Pro and Reality One which could be applied respectively to the initial model and to the economic model of the helmet. As for the one that is rumored to be delivered this year, DigiTimes reports that Genius Electronic Optical will supply the "lens modules" for the next helmet, whose deliveries would start as early as February 2023. What is certain is that the termination of the project once confidently designated as Apple Glass will be a disappointment for many.