Free and open source express: Numeum, Linagora, privacy on smartphone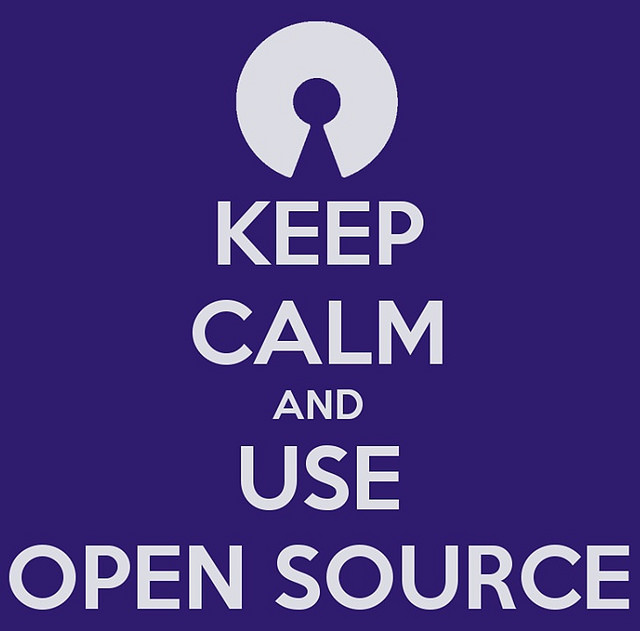 Picture: "Keep
calm and use open source" (MedithIT/CC by)
Véronique Torner president of Numeum
The co-president of Alter Way, who at the Smile committee is in charge of responsible digital transformation, has been appointed president of Numeum (formerly Syntec numérique), reports Maddyness, who interviewed her. Numeum "brings together more than 2,500 member companies that generate 85% of the total turnover of the sector, she indicates. We have set three priorities for ourselves: territories, to support our members in the regions and exchange with our European peers; skills, which remain our greatest challenge, both on gender diversity (the sector has 27% of women but only 14% in technical professions), and on the attractiveness of digital technology to young people; finally, last priority: responsible digital technology. We cannot envisage a digital future without inclusion, without trust, without support for the ecological transition.»
Linagora explains its license change
Alexandre Zapolsky, President of Linagora, explains about the publisher's return to the Affero GPL v3 simple license, without additional mention or restrictions. For several years, Linagora wanted "a modified AGPLv3 license. We wanted a free license even more restrictive than the AGPLv3. As you most certainly know, the AGPLv3 already protects a lot the producers of software placed under this license since including the uses of these solutions in cloud mode are considered as a distribution of the work. (…) Basically, we were saying: "If you want to use our software freely and for free, then you have the right to do so if and only if you keep our signature (our authorship mentions) on the work."»
But this type of license is not accepted as constituting free software – which the founder of Linagora attributes to "the stubbornness of a few who saw it as a way to attack us. They campaigned against this possible evolution of free licenses (…) lobbied in international discussion groups to get this type of license out of the field of Free Software. We have taken note of this. (…)
In order to put an end to any controversy, we have given up wanting to develop this more restrictive licensing model and better able to finance free software. Since the beginning of 2023, we have placed all the new generations of our software, again, under the AGPLv3 standard license."Alexandre Zapolsky" therefore asks Dinum and more particularly the team that manages the software repository to place our software (Linshare, Twake, Team Mail) again in the category of Free Software".
/e/OS, operating system for privacy
"This solution makes it possible to thwart the surveillance of your privacy", headlines the Mr Globalisation website, which presents the mobile and open source OS e/OS (ex-EELO), due to Gaël Duval. The former co-founder of Mandriva indicated, during an exchange with the site, that through a partnership with a reconditioner, then with Fairphone, "in all, several tens of thousands of smartphones have been sold since the beginning of his project. Its /e/OS system uses the Android engine but does not include any Google applications or services (the "GSM" Google Mobile Services are replaced by microg) accessing personal data, does not read emails and does not send any information to Google servers while remaining compatible with the Android applications preferred by Internet users thanks to its App Lounge installer.
Including an ad blocker, /e/OS embeds a tool named Advanced Privacy also allowing to detect and control the trackers present in the applications, as well as its geolocation or its IP address. Finally, a cloud service as an alternative to Google Docs and Microsoft 365 synchronized with the smartphone completes the privacy offer proposed by Murena.»
Read also
Open source express: a gendarme at Linagora, Adullact, Wikipedia and OpenStreetMap in college – February 28, 2023
Free express: looting by Gafam, handicap hackathon, OpenStack, Smile-Alter Way – February 20, 2022