Germany reserves €20 billion to arm itself on semiconductors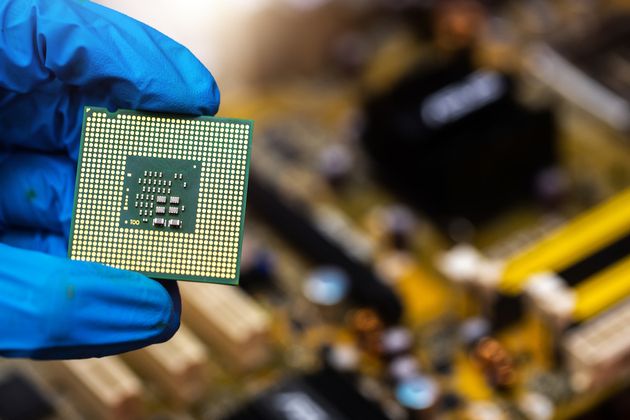 Global tensions are high around the production and supply of semiconductors. For manufacturers, and in particular in the automotive industry, it is strategic to have sufficient stocks.
In July, Stellantis announced a program of more than 10 billion euros to secure its deliveries until 2030. The German government also intends to devote significant financial resources to this issue.
75% of the 20Mds for Intel and TSMC

According to Bloomberg, Chancellor Olaf Scholz plans to release 20 billion euros. This exceptional budget envelope aims to finance the establishment of new production sites and the manufacture of semiconductors in Germany.
These 20 billion will be distributed to companies, German and international, by 2027. However, by themselves, the American Intel and the Taiwanese TSMC should monopolize 75% of the allocated financial resources.
The American press agency, citing sources, specifies that the billions of euros necessary for the plan will be taken from the Climate and Transformation Fund. Out of budget, it was originally intended to finance the decarbonization of the German economy.
The German government has already committed to paying 10 billion euros in aid to Intel so that the founder sets up a new semiconductor production plant on its territory.
Industrial aid at the expense of decarbonization

Negotiations involving subsidies in the amount of 7 billion for the attention of TSMC (Taiwan Semiconductor Manufacturing Co.) and the German Infineon are also in progress. Of the planned total of 20 billion, three billion would thus go to additional projects.
The German government has committed to reducing its dependence on imports of Asian semiconductors by relocating part of the production. The country is also striving to protect its industrial fabric, including the automobile, which is a major consumer of semiconductors.
However, non-European manufacturers remain the big winners since they should receive 75% of German aid. Germany, for example, contributes up to a third of the investment required for Intel for its new plant.
However, these subsidies come in a context of a return to budgetary rigor in the country. The state plans to reduce its spending by several billion euros in 2024, in particular through cuts in social benefits. Semiconductors will continue to benefit from a budget truce.