Microsoft removes WordPad from Windows after almost 30 years of existence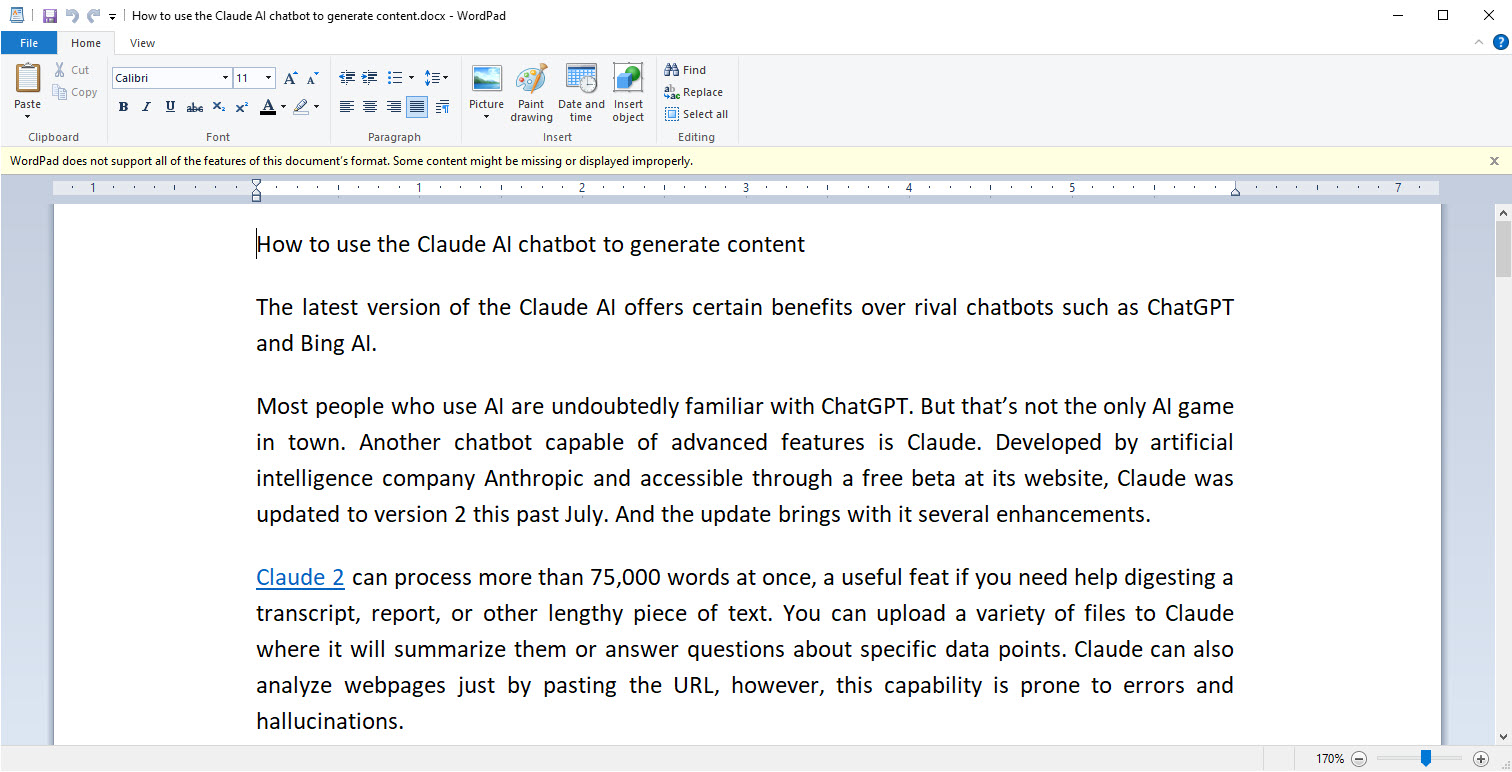 Those of you who still use WordPad on Windows will at some point have to find another program to open and read your documents. In the latest edition of its list of obsolete Windows features, Microsoft announced that WordPad was no longer updated and that it would be removed in a future Windows update.

Microsoft has not specified when WordPad will be removed, and therefore we do not know how long the application still has to live. Microsoft has also not explained why WordPad disappears. The company, however, advised users to turn to Microsoft Word to view rich text documents such as files.DOC and .RTF, and to Notepad to read simple TXT files.

WordPad was introduced in Windows 95 in 1995 as a more powerful alternative to the Notepad application. Included in all versions of Windows since then, the program has benefited from some improvements over the years, including support for Microsoft Word documents and the ribbon interface.
WordPad is devoid of some functions that are found in most real word processors

But although WordPad can read basic Word documents, it cannot handle formats, layouts and richer content. Its usefulness for Microsoft Word users has therefore always been limited.

In addition, WordPad is devoid of some functions that are found in most real word processors, including a spell checker, table and column tools, page numbers, headers and footers, as well as support for diagrams and graphs.

Given its limitations, why did WordPad stay on Windows for so long? Well, it is better than Notepad and it is accessible for free. But over time, other, more effective options appeared.

If you just need to view a Word document, there are a whole series of third-party file readers and viewers. If you want to create and edit a Word document and you don't have the paid version of Word, you can always turn to the free online edition as well as Google Docs.

Source: "ZDNet.com "