Palmer Luckey, the controversial founder of Oculus, embarks on surveillance technologies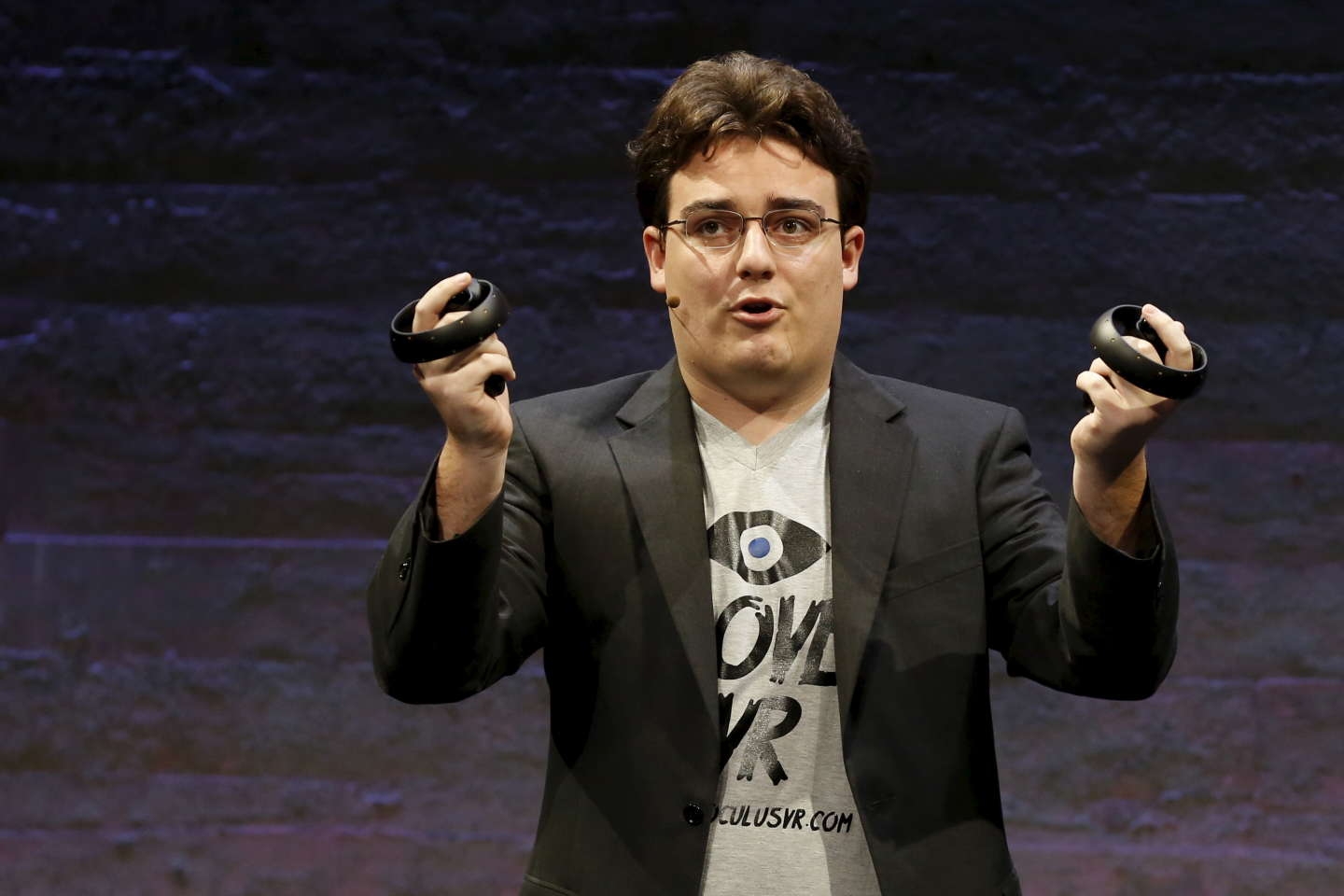 Palmer Luckey's start-up Oculus was bought for $2 billion by Facebook in 2014. ROBERT GALBRAITH / REUTERS
After founding Oculus VR, which gave birth to the most famous of virtual reality headsets, Palmer Luckey is now embarking on a completely different field: surveillance technologies. The New York Times reveals, in an article published on Sunday, June 4, that the American wants to develop a system to monitor sensitive areas, such as borders or military bases, thanks to technologies inspired by those from autonomous cars. With the help of various sensors, cameras and software, he intends to be able to detect intrusions or drones, distinguishing them from other dynamic elements, such as birds or other animals.
"We are spending more than ever on defense technologies," Palmer Luckey pointed out in an e-mail to the New York Times, "and yet the pace of innovation has been slowing for decades. We need a new type of company working on defense, a company that will save the taxpayer money while developing better technologies to keep our troops and our citizens safe. »
A criticized political commitment
Palmer Luckey, who launched Oculus at the age of 17, is a controversial character. After the takeover of his company in 2014 by Facebook, for $ 2 billion, his image has continued to deteriorate. Last year, he was notably pinned down for donating $10,000 to Nimble America, a pro-Trump association that ran campaigns tinged with racism and misogyny against Hillary Clinton on social networks. He had ended up apologizing for it on Facebook.
In March, the social network announced that Palmer Luckey was leaving the company, without knowing who was at the origin of this decision. Palmer Luckey also participated financially in Donald Trump's inauguration day, to the tune of $ 100,000, the Washington Post revealed in April.