Starlink has already built up a constellation of 5,000 satellites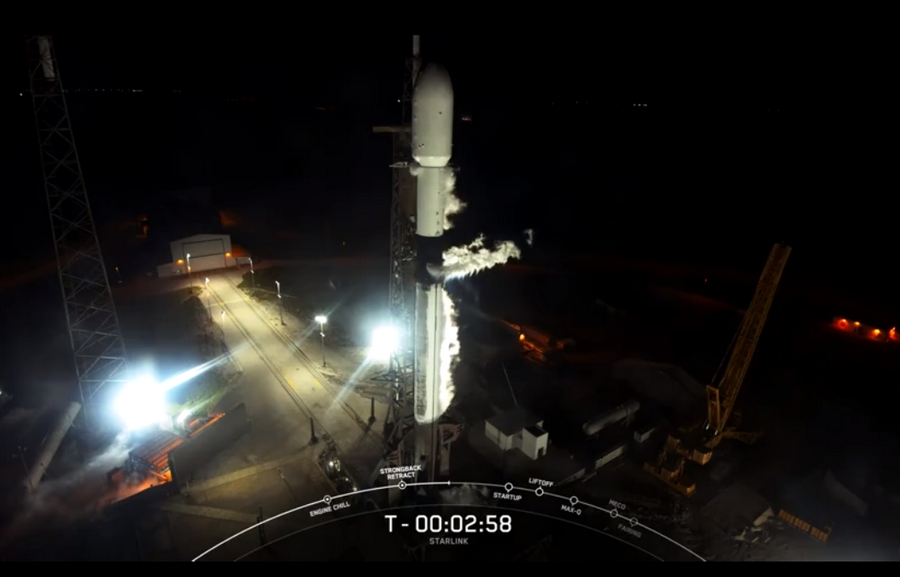 Starlink is racing ahead in the Star Wars. On Thursday, August 31, SpaceX, the parent company of the satellite internet operator, launched a new satellite cluster. From Cape Canaveral, Florida, a Falcon 9 rocket has launched 22 additional machines into orbit. A launch staged on X (formerly Twitter), another property of the multimillionaire Elon Musk.
According to the latest count by astrophysicist and satellite tracker Jonathan McDowell, the Starlink constellation would have reached 5,027 satellites in low orbit, of which almost 4,000 would be fully operational. Eventually, it must have some 12,000 units and Starlink has requested authorization from the Federal Telecommunications Commission (FCC) to deploy about 30,000 more. That is a theoretical total of 42,000 satellites!
To achieve this goal, SpaceX is accelerating and has definitely moved to an industrial stage. According to the Sciencepost website, the company launches a Falcon 9 almost every four days. About 90 rockets will thus be sent into space before the end of 2023 against 61 launches over the whole of 2022.
Watch Falcon 9 launch 22 @Starlink satellites to orbit https://t.co/ExB8DYVrYR

– SpaceX (@SpaceX) September 1, 2023
According to the research firm BryceTech, SpaceX would have placed more than 214 tons of payload in orbit during the second quarter of 2023, more than three quarters of the total mass sent into space. Of the 797 spacecraft launched during this period, 67% were Starlink telecommunications satellites.
Risks of collusion and spatial data rates

This multiplication of satellites in low orbit (about 550 km of attitude) does not come without causing problems. It increases the risk of crowding and therefore of collision with other satellites or space flows … generating additional debris.
Between December 1, 2022 and May 31, 2023, Starlink's satellites had to perform some 25,000 avoidance maneuvers, an average of 137 per day, according to an FCC report.
The satellites are equipped for this "with tracking and detection sensors to monitor their environment and detect any potentially dangerous object nearby", specifies Sciencepost. Which does not prevent some from falling back to Earth, disintegrating in the atmosphere according to the Canadian website L'Express.
Visible from Earth, Starlink satellites also generate light pollution, hindering astronomical observations. They were thus the unexpected "stars" of the last Night of the Stars as Numerama relates.
In their complaint to the Council of State to unsuccessfully ban Starlink's satellite internet offer on the French market, environmental associations and competing operators had put forward the creation of light pollution and the creation of additional orbital debris.
In December, Starlink claimed more than one million subscribers in forty countries, including 10,000 in France. The American operator is positioning itself in a particularly competitive market with historical players, Eutelsat and Inmarsat, and new entrants such as Kuiper from Amazon. The latter seems to be clearly behind schedule. According to the latest news (in March), Kuiper was only preparing to launch its first two satellites for an opening of its commercial service at the end of 2024.