The Apple Vision Pro and the Meta Quest 3 do not have the same values (it's Mark Zuckerberg who says it)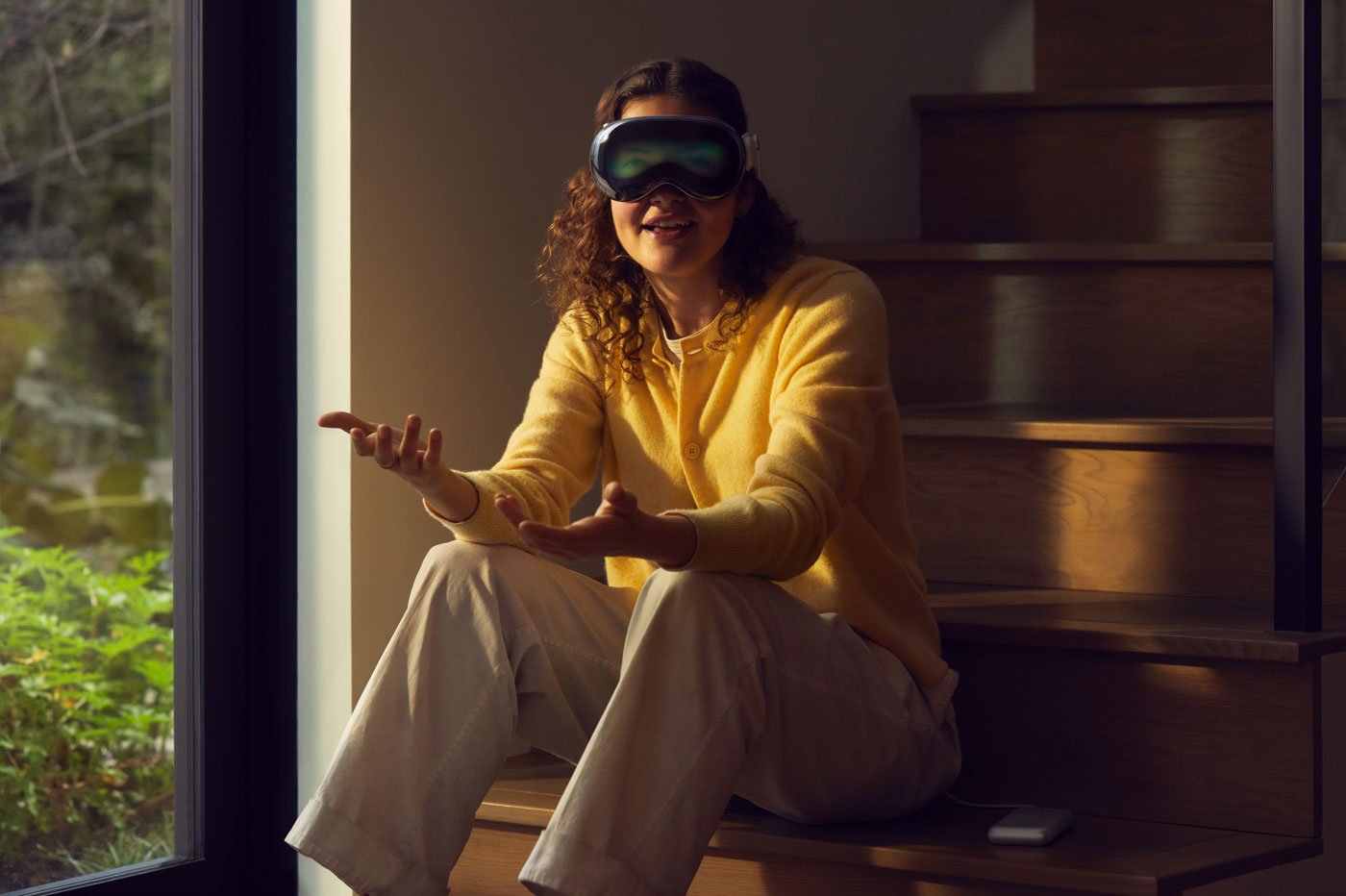 The mixed reality headset imagined by Apple sounds like a bad episode of Black Mirror believes Mark Zuckerberg.
The (not so) surprising announcement of the Apple Vision Pro mixed reality headset shook the tech industry this week. It must be said that if the device has been widely criticized by the general public — in particular because of its terrifying mania for displaying the eyes of its wearer thanks to a camera — it could become established in a few years as an indispensable tool for professionals.
Meta Quest 3 and Apple Vision Pro: not the same values
In the competition, however, the Apple headset does not seduce. During an internal company meeting at Meta, reported by the American media outlet The Verge, Mark Zuckerberg delivered a very critical opinion on the one that could soon compete with his Meta Quest. According to the businessman, Apple's device would not present any major technological advances that the Quest has not already explored.
More generally, Mark Zuckerberg indicated that the announcement of the Vision Pro "really highlights the difference in the values and the vision that our companies bring to the industry". Faced with a helmet displayed at nearly $ 3,500, the Meta boss added: "it could be the vision of the future of computing, but it's not the one I want".
It must be said that if the Meta Quest is still struggling to impose itself on the general public, it offers itself a radically different positioning of the Vision Pro. The first notable difference obviously lies in its price, since the Quest 3 is offered at $500, which is about seven times cheaper than Apple's mixed reality headset. Their positioning is also diametrically opposed: while Meta is betting on a product dedicated to entertainment and video games (then, to a lesser extent, remote work), the Apple Vision Pro definitely targets professionals, and does not hide it.
While the Quest 3, announced earlier this week, aims to create new interactions between people, the Vision Pro offers a more pragmatic use, less focused on exchange and social connection than on productivity. Mark Zuckerberg also did not hesitate to quip about his competitor, presented at Apple's WWDC earlier this week: "Each demo they showed was a person sitting alone on a sofa".
Still, the new Apple device worries Meta. For several years now, Mark Zuckerberg has been hoping to become the world reference in terms of virtual reality and connected universes. After throwing himself headlong into the metaverse, the boss of WhatsApp and Instagram will have to face a new big competition. The Meta Quest 3 will be delivered in the fall, and it no longer really has to make a mistake: within a year, Apple's Vision Pro should also make its official arrival on the market.