Atos still in the red continues its transformation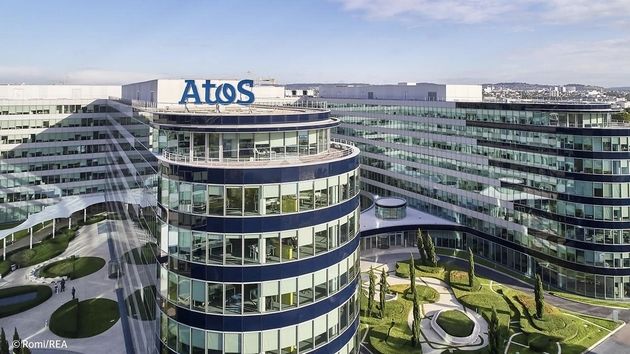 The restructuring of Atos continues and it remains complicated, at least on a financial level. The hexagonal ESN has just published its results for the first half of the year. And the company therefore records a loss of 600 million euros over the period.
A year earlier, Atos's net profit was already in the red of 503 million euros. The Frenchman is increasing his debt to more than 2.3 billion euros. However, the management team is optimistic, claiming in particular an improvement in operational performance and robust results.
Revival of orders in the 2nd quarter

On the commercial level, Atos thus highlights a "strong dynamic". To confirm this, she mentions a ratio of order intake to turnover of 112% during the second quarter.
The digital services player declares a turnover of 5,548 million euros in the first half of 2023, up +2.3% on an organic basis. "The decline of Hybrid Cloud & Infrastructure continued to subside, while the other core business lines showed moderate growth," he further specifies.
Regarding the operating margin, it amounts to 3.8%. The indicator has therefore more than tripled compared to the previous year. Atos is taking advantage of this improvement to revise up some of its objectives.
For example, organic revenue growth is expected to be between 0.0% and 2.0%. As for the group's operating margin, it should be between 4% and 5%. But Atos is also eagerly awaited for its transformation.
Key milestones achieved in the transformation

In this sector, the company announces "major advances" in the transformation project. As for the internal operational separation, it would be "carried out successfully."Atos nevertheless needs fresh capital.
To this end, the ESN announces the finalization of its program of disposals of 700 million euros of "non-strategic activities". New sales are planned, for an additional amount of 400 million euros.
"We have achieved key milestones in our strategic project, in particular the internal operational separation into two entities, which allows us to be more focused, more agile, and better meet our customers' expectations," the managers congratulate themselves.