in the virtual worlds of Roblox, avatars help teenagers to assert themselves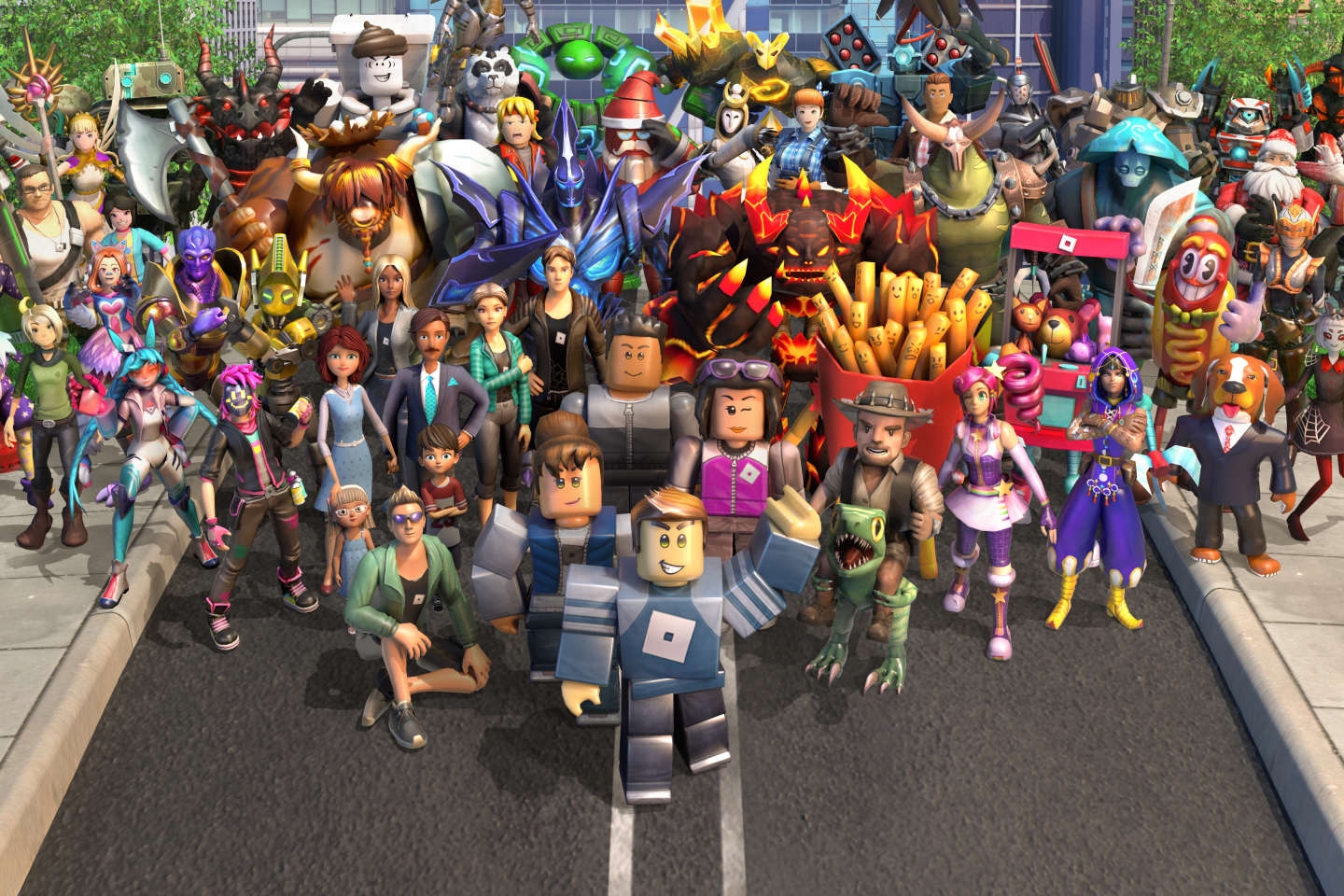 The world teeming with Roblox avatars. ROBLOX
At the college next to his house, Romeo, with messy brown hair and dimples on his cheeks, is a studious 13-year-old student, passionate about dancing and drawing. But when he returns home at 17 o'clock, borrows his father's laptop and settles down at his desk, he becomes the immortal king of pop. By registering on the Roblox video game platform in 2019, the Parisian teenager chose an avatar with a pale complexion and black hair styled in a ponytail, with sunglasses and a felt hat.
The walls of his room covered with posters of Michael Jackson, his vinyls and his t-shirts with his image were no longer enough: every evening, he now spends several hours in the shoes of his idol. "In my life, I don't have too many problems, but it's still great to get away from my reality, to immerse myself in another world when I come home from a long day of classes," he says, smiling, amazed.
160 million users worldwide
In a few years, Roblox, a company born in Silicon Valley in 2004, has become one of the most popular video game brands in the world among under-16s. With its somewhat childish cubic design and its garish colors, the platform is most often neglected by players who have reached adolescence. Young gamers have therefore turned it into a huge virtual playground, where they can make an appointment to chat on the chat, customize their avatar and above all go on an adventure among the 18 million different games available at any time of the day or night.
Read also: Diving into "Roblox", the video game platform that wants to conquer your children
All it takes is a computer or a mobile phone to create an account and access this myriad of imaginary worlds inspired by sports practices, historical periods, fictions, or downright plagiarized on other video games like Super Mario.
Inevitably, during the lockdowns of 2020 and 2021, the platform exploded, especially in France, among teenagers looking for escape and social connections. More than 160 million users from all over the world now find themselves there every month. And if a trend emerges in a group of children somewhere on the planet, it is almost guaranteed that there is an online version of it on Roblox.
"The customization of the avatar is part of the game. It often embodies a whole narrative thought out by its creator," notes researcher Julie Delbouille
In this parallel world populated by millions of very real teenagers, the choice of physical characteristics is essential: the avatar acts as a digital identity, a medium between the player and his environment. "The customization of the avatar is entirely part of the game. It often embodies a whole narrative thought out by its creator," notes Julie Delbouille, PhD student in communication sciences at the University of Liège (Belgium), specialized in video games. "It's a way for the players to tell each other. Some choose to create a character that looks like them, in order to transmit something of them in a virtual universe. Some invent a very different hero, for the pleasure of becoming another one for the time of a game," she specifies.
You have 71.22% of this article left to read. The suite is reserved for subscribers.