Moss and Moss: Book II will accompany the launch of the PS VR2 – News

As a reminder, Moss and even Moss : Book II were each released in the first place on PS VR before discovering other virtual reality platforms, so it was normal to see the brave Quill sneak into Sony again. Better than a simple act of presence, Moss and Moss : Book II both rely on PlayStation VR2 technology to enhance immersion, including haptic feedback (hands and head) and eye tracking. "Interactive objects now emit a subtle glow when you look at them. This allows players to quickly spot interactive objects during puzzles and throughout the game. The eye tracking also informs Quill of where the players are looking so that she can give them clues if she understands something before them," we are told.
The realization also promises to take a leap forward while the ergonomics will probably no longer have anything to do with the experience of the first PS VR thanks to the two Sense controllers and their adaptive triggers. By the way on PS VR2, Moss and Moss : Book II will shoot in 4K and 90 images with an increased field of view and the use of foveal rendering, which optimizes the image quality where the player's gaze is. A small visual comparison has been provided below.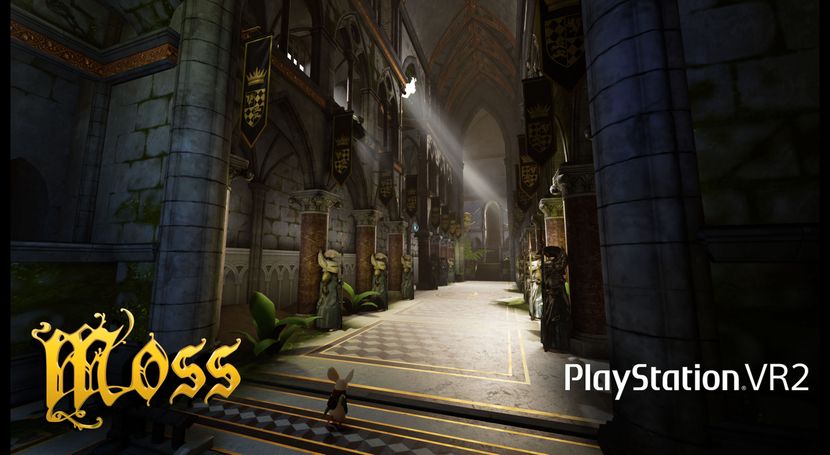 The mouse makes his rat
"Since we learned about the PS VR2 hardware and got our hands on it at the beginning of the year, we have been experimenting with its new technological features and perfecting ways to increase the immersion of players in the world of Moss. At the same time, the team has been able to bring even more visual detail to each character and each environment thanks to lighting and texture improvements that make the environments that are already stunning on PS VR2 platforms stand out even more," explains Doug Burton from Polyarc.
While some PS VR games will offer an upgrade at no additional cost by switching to PS VR2, unfortunately this will not be the case for Moss and Moss : Book II, which will be sold for 26.99 euros each on PS VR2, knowing that a bundle will be offered at a price of 38.99 euros. Recall that among the other titles confirmed at the launch of the PS VR2 are Horizon Call of the Mountain, The Dark Pictures: Switchback VR, After the Fall, Star Wars: Tales from the Galaxy's Edge and No Man's Sky.