The new Philips Hue Secure surveillance camera uses your connected lamps to scare off burglars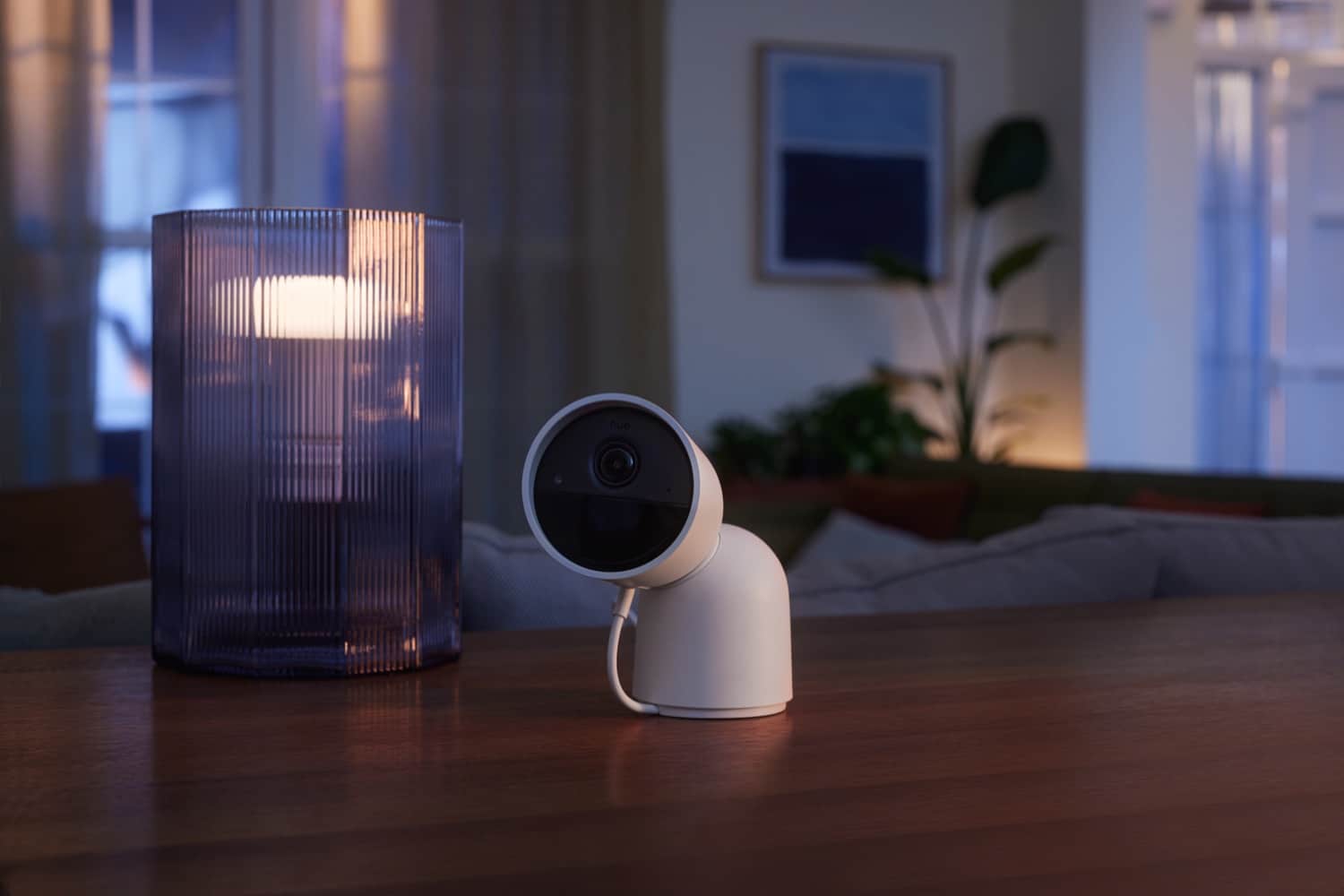 Picture Philips Hue
If Philips Hue has made a name for itself in the world of connected lamps, the company has not expanded its field of activity beyond that. And this, until today.

Starting this fall, Philips Hue will launch its first range of surveillance cameras for the home. Of course, they will work with the brand's connected lamps. The announcement was made on the official Hue blog.

At first glance, this is a fairly classic surveillance camera. The Hue Secure (which can be installed indoors or outdoors) produces a live video stream, records sequences, emits motion alerts, allows two-way communication, has night vision and also an integrated alarm. A low subscription (of € 4 per month) allows you to access a longer history of recorded video sequences and to define personalized movement zones.

However, the interaction with the lights does not take place automatically


But this is where things get interesting. If you have Hue smart lamps, you can set a personalized response to movements. And that doesn't just mean that the lights come on if someone is snooping around your home. With Hue security cameras, you can set custom actions for your lamps, for example, switching from dim light to flashing red.

Although it has been technically possible to do something like this before with a third-party application or a protocol like IFTTT or Tasker (Android), this is certainly an easier method.

However, the interaction with the lights does not take place automatically. When a movement is detected, users receive a notification. On this screen, a button is used to trigger an alarm, call the authorities (or another emergency contact) and turn on the lights.
What is the price for Philips Hue Secure?


Philips Hue is also launching contact sensors for doors and windows that offer the same customization options, the automation of lighting is done automatically when a door or window is opened.

Four security cameras will be available this fall: a wired version and a wireless version, each in black or white. A fifth camera, the "Philips Hue Secure Camera Projector" (thus integrating a lamp), should be launched early next year.

What are the prices of these cameras? Philips Hue Secure Secure cameras will be sold at a price of € 200 for the wired version and € 250 for the wireless version. The version with projector will bring the price to € 350. It should be noted that these prices are significantly higher than those of the competition, for example Ring and Blink which both offer indoor and outdoor cameras at around € 60-70 with integrated projector versions starting at € 140 or € 170.

Source: "ZDNet.com "