This fake beach looks really real, it's impressive!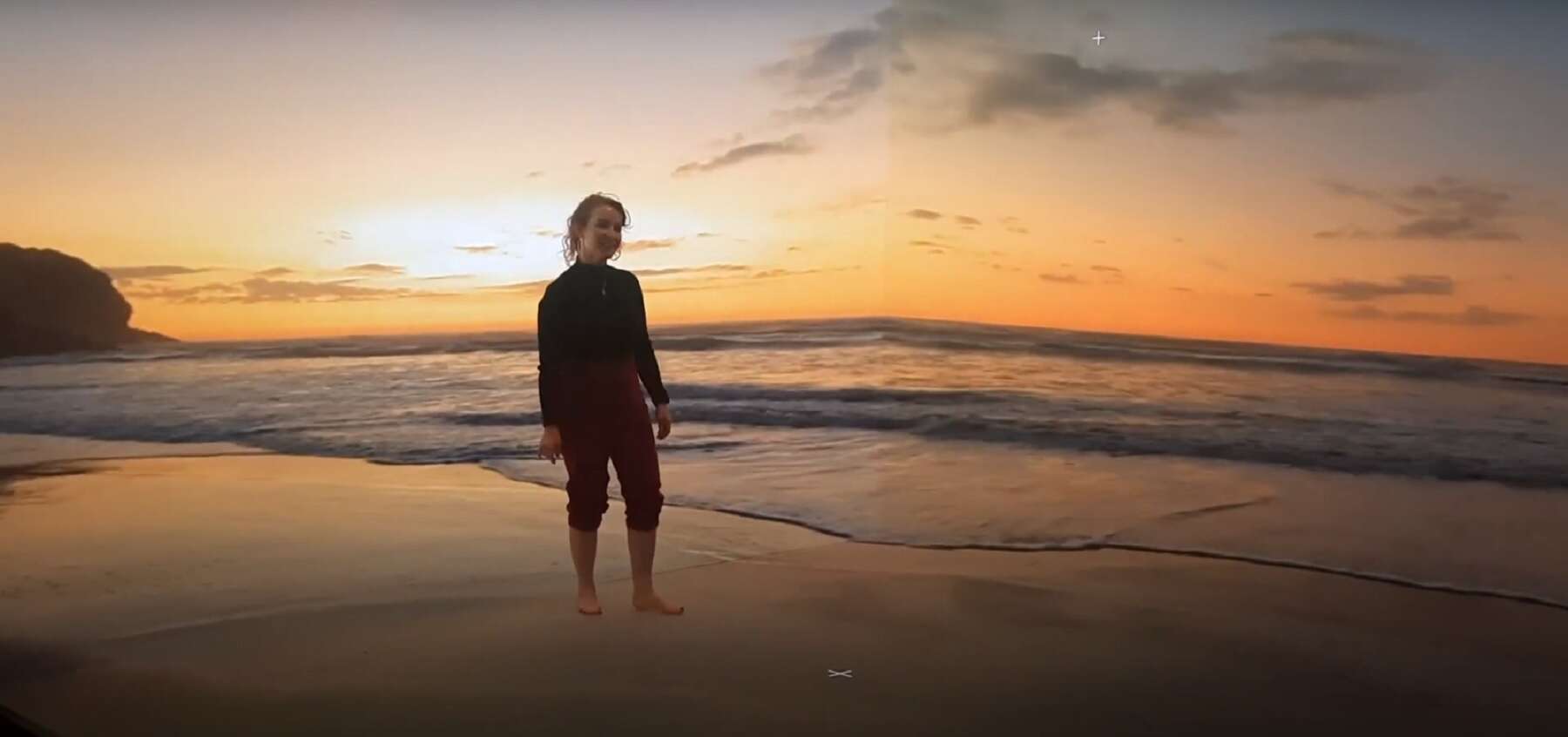 Walking with your feet in the water, on a dream beach, with always perfect weather… This is what Arizona State University now allows you to do, except that everything is fake, or rather virtual.
This will also interest you
[EN VIDÉO] Virtual reality and augmented reality: what are the differences? These terms appeared a few years ago now, but what differences really exist…
The videos of this virtual beach, with the astonished reactions of its visitors, have caused a buzz on social networks in recent days. Arizona State University (ASU) has indeed equipped itself with an immersive video complex at the cutting edge of technology last October: the MIX Center, located in Mesa, in the heart of desert desert, intended to host the best studios in the world of virtual reality and video game creation.
The fake dream beach (originally filmed in California in Los Angeles) is located in a room of about 100 m2: it is an experimental total immersion studio that will serve both students, television and film professionals, but also the public who can already visit it.
An increasingly fine line between the real and the virtual
The use of virtual production for films and series took off during the pandemiccovid-19COVID-19 pandemic. It combines real elements with virtual elements in 3D which are then broadcast on huge LED screens. For the needs of films and TV series (such as the 1899 fiction on Netflix), the movements of the cameras are synchronized with those of the images, which gives depth to the virtual setting and therefore even more realism.realism. The special effects are done in pre-production and not in post-production. As a result, even the actors, or visitors in the case of the university studio, find it difficult to discern fiction from reality!
The Californian beach that was "rebuilt" in a university building in the middle of the Arizona desert. © Chiemela Peter