SystemX launches an R&D program dedicated to industrial digital twins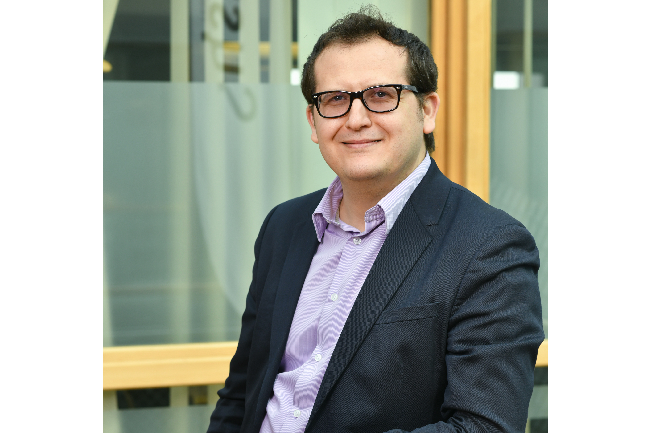 To merge a European standard of industrial digital twins. This is the objective of the initiative launched by SystemX and a dozen industrial and academic players. With a duration of five years, the research program is endowed with a budget of 10 million euros.
The Technological Research Institute (IRT) SystemX initiates a multi-sector R &D program around industrial digital twins. Through this initiative, IRT aims to define and develop a European reference framework for the design, development, interoperability and evaluation of these digital twins of complex industrial systems. To do this, a dozen industrial partners are mobilized – Airbus Protect, Cervaal, Cosmo Tech, GRTgaz, Naval Group, RTE, Safran, SECTOR Group, Schneider Electric – as well as several academic partners. Called "Digital Twins for the resilience and sustainability of Industrial systems" (JNI), the research program will have to be spread over 5 years.
The potential of digital twins has been demonstrated many times: optimization of industrial processes and logistics flows, prediction of part calls, standardization of interfaces for the industry, simulation and prediction of non-qualities in production, predictive maintenance or the optimization of additive manufacturing. "There is no standard yet for the collection of this data and each application case has its own framework, which greatly complicates the scaling up of this type of application. The digital twin, aimed at digitally replicating industrial systems, offers a great opportunity to bring out a standard for data interfacing, an essential pillar for the massive deployment of the industry of the future. This is the ambition displayed by this new program, which aims to structure all industrial sectors," comments Abdelkrim Doufène, strategy and programs director of IRT SystemX.
Projects already launched within the framework of the JNI
This program, of about ten million euros, revolves around a first pivotal project ("Assisted and tooled construction of digital twins of industrial systems, including security by design aspects"). It brings together Airbus Protect, Cervaal, Naval Group, RTE, Schneider Electric and academic partners to help define "a methodological environment equipped for the development, low-cost instantiation and deployment of digital twins of complex industrial systems". The methodologies developed will also take into account risk assessment and compliance related to cybersecurity aspects. To achieve this goal of standardization at national and European level, the members of the program are in discussion with associations such as AFNet, AIF or Afnor.
Another initiative, and not least, the project "Predictive Maintenance and Health Indicators". The latter will have to meet the challenges of reducing maintenance costs for industrial systems and is led by IRT SystemX in partnership with Airbus Protect, Cosmo Tech, GRTgaz, RTE, Safran and Sector Group. "The aim is to define relevant health indicators based on data flows collected in real / delayed time on industrial assets by developing generic tools and methods for selecting frugal data to build degradation or aging models," indicates the IRT. With this in mind, the digital twin must make it possible to detect weak signals and predict them, in order to propose optimal predictive maintenance plans.
The roadmap of the JNI program provides for a total of 5 projects to be launched, for a minimum period of 3 years. The other upcoming projects will concern the following issues: the optimization of productive resources and the supply chain; the optimization of energy consumption and the carbon impact; the audit and the optimization of the resilience of a critical system.